Birthdate: October 24, 1921
Sun Sign: Scorpio
Died: January 26, 2015
2
Prabhu Deva
(Indian Actor, Dancer and Choreographer Who Has Garnered Two National Film Awards for Best Choreography)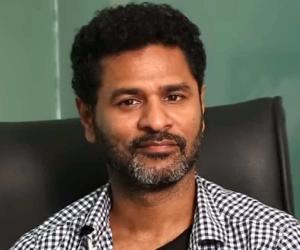 Birthdate: April 3, 1973
Sun Sign: Aries
Born Prabhu Sundaram, Prabhu Deva soared to fame with the song Mukkabla from Kadhalan. Born to a movie choreographer father, he followed in his footsteps to learn classical dance at an early age. The Padma Shri- and two-time National Award-winning dancer later gravitated to acting and direction.
3
Vijay Prakash
(singer, composer)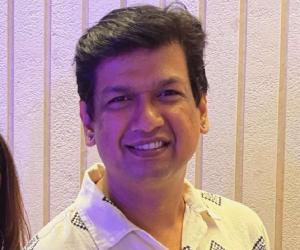 Birthdate: February 21, 1976
Sun Sign: Pisces
4
Raja Ramanna
(Former Physicist Best Known for His Role in India's Nuclear Program During Its Early Stages)
Birthdate: January 28, 1925
Sun Sign: Aquarius
Died: September 24, 2004
Raja Ramanna was an Indian nuclear physicist, remembered for his role in the development of India's nuclear weapons program. Beginning his career under Homi Bhabha, he eventually served as the director of Bhabha Atomic Research Centre, overseeing India's first nuclear weapons test in 1974. Meanwhile he also served as the secretary for defense research and later headed Atomic Energy Commission.
Birthdate: October 4, 1977
Sun Sign: Libra
Birthdate: September 3, 1957
Sun Sign: Virgo
The recipient of Padma Vibhushan, the second-highest civilian award of India, Jaggi Vasudev is a mystic, yogi, and author. His spiritual program called inner engineering is famous all over the world, particularly in the Western world. Popularly known as Sadhguru, Jaggi Vasudev's yoga programs, environmental initiatives, and educational and social initiatives have earned him celebrity status in India.
Birthdate: March 16, 1929
Sun Sign: Pisces
Died: July 13, 1993
8
Chamarajendra Wadiyar X
(King)
Birthdate: February 22, 1863
Sun Sign: Pisces
Died: December 28, 1894
9
Niveditha Gowda
(Reality Star Who Appeared in Bigg Boss Season 5)
Birthdate: May 12, 1999
Sun Sign: Taurus
Height: 5'2" (157 cm)