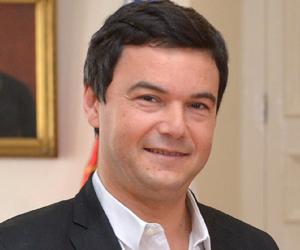 .
Famous As: Economist
Birthdate: May 7, 1971
Sun Sign: Taurus
Birthplace: Clichy, France
French economist and professor Thomas Piketty is best known for his book Capital in the Twenty-first Century, which became a New York Times bestseller. He has taught at prestigious institutes such as LSE and MIT. He proposed taxing the rich to prevent high incomes and not merely to increase government revenue.