Birthdate: 1591
Sun Sign: Cancer
Birthplace: Alford, Lincolnshire, England
Died: August 20, 1643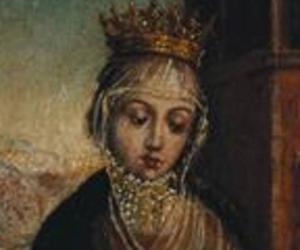 Birthdate: January 4, 1271
Sun Sign: Capricorn
Birthplace: Aljafería Palace, Zaragoza, Spain
Died: July 4, 1336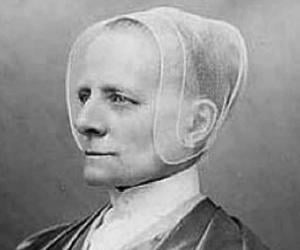 Birthdate: February 29, 1736
Sun Sign: Pisces
Birthplace: Manchester, England
Died: September 8, 1784
Ann Lee is remembered as the founder of the Society of Believers in Christ's Second Appearing, also known as the Shakers, for their ritual of shaking during worshipping. Born to a blacksmith in England, she initially worked at a textile mill and later ushered her movement into the U.S.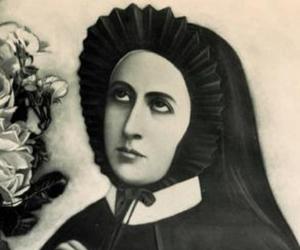 Birthdate: September 24, 1828
Sun Sign: Libra
Birthplace: Baba, Los Ríos, Ecuador
Died: June 12, 1883 Birthdate: October 27, 1882
Sun Sign: Scorpio
Birthplace: Roxbury, Boston, Massachusetts, United States
Died: October 9, 1955
The founder of the Maryknoll Sisters, a woman's congregation that took up missions abroad, Mary Joseph Rogers was initially a zoology student but later devoted her life to her faith. Her group of Christian nuns were initially known as Teresians. The first foreign mission of the Sisters was in China.
Birthdate: May 1, 1816
Sun Sign: Taurus
Birthplace: Shelburne, Massachusetts, United States
Died: July 26, 1864
Fidelia Fisk was a noted American missionary to Persia (Iran), who championed the cause of women's education and health in Urmia, Iran. Initially a teacher, she had later moved to Iran to be part of the Nestorian Christians. However, she eventually went back to the U.S. with failing health.
Birthdate: July 20, 1860
Sun Sign: Cancer
Birthplace: Kilkenny, Ireland
Died: April 1, 1940
Irish nun Mother Marie Joseph Butler is best remembered for establishing the Marymount Schools in the US and Europe. Part of the Roman Catholic order Religious of the Sacred Heart of Mary, she later became a US citizen. Her writings were posthumously published as As An Eagle.
You May Like
Top Actors Of The 1980s
Top Actors Of The 1970s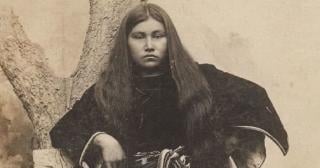 Who Is The Greatest Female Warrior In History?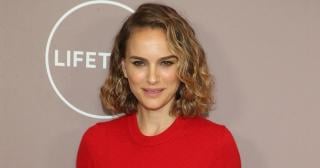 Famous Beautiful Women With Brown Eyes Birthdate: May 31, 1854
Sun Sign: Gemini
Birthplace: Ashland, Ohio, United States
Died: January 7, 1927
Mary Hannah Fulton was a medical missionary who was sent by the Presbyterian Church to South China. She established a dispensary in Kwai Ping and also helped establish the Hackett Medical College for Women which aimed at training women in medicine. Mary Hannah Fulton also preached the Presbyterian faith in China and helped translate English medical volumes into Chinese.
9
Lori Bakker
(Former Televangelist, Motivational Speaker and Founder of the 'Lori's House' Organisation)
Birthdate: August 30, 1957
Sun Sign: Virgo
Birthplace: United States
The wife of televangelist Jim Bakker and The Jim Bakker Show co-host, Lori Bakker had previously led a reckless life. Following five abortions, she switched to spirituality and joined the Phoenix First Assembly. She later formed the Mourning to Joy Ministry, to help women survive post-abortion trauma.
Birthdate: March 2, 1861
Sun Sign: Pisces
Birthplace: Kansas, United States
Died: February 26, 1949
American missionary Lucy Whitehead McGill Waterbury Peabody had been part of a several major Baptist missions across the world. She is remembered for her work in India. Back in Boston, she established the Farther Lights Society and the missionary magazine Everyland. She also headed the Woman's Baptist Foreign Missionary Society.
11
Laura Maria Sheldon Wright
(Missionary) Birthdate: July 10, 1809
Sun Sign: Cancer
Birthplace: Saint Johnsbury, Vermont, United States
Died: January 21, 1886
Growing up amid Native American children, Laura Maria Sheldon Wright developed a love for their culture. After her marriage to a missionary to the Seneca Indians, she not only learned the Seneca language but also promoted education and agriculture among them. She also formed the Iroquois Temperance League.
Birthdate: 1946 AD
Birthplace: Karachi, Pakistan
Died: July 20, 2020