Mamrie Hart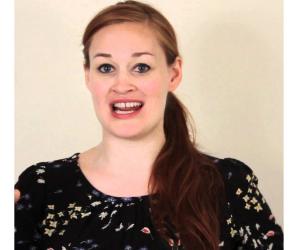 Quick Facts
Birthday: September 22, 1983
Nationality: American
Age: 35 Years, 35 Year Old Females
Sun Sign: Virgo
Also Known As: Mamrie Lillian Hart
Born in: Dover, New Jersey, USA
Famous as: YouTuber
Height: 1.73 m
Family:
father: David Hart
mother: Anne Tabor
siblings: Annie Hart, David Hart
U.S. State: New Jersey
Net worth: $2 Million as of 28 April, 2017
Continue Reading Below
Mamrie Lillian Hart is an American comedian, writer, and performer, who gained popularity through her YouTube channel. She joined YouTube in 2009, and her main channel 'You Deserve a Drink', was started in 2011. It is through this channel that she won the hearts of thousands of people. She has also appeared in a few movies and videos that have proved to be great commercial successes. Her works in different genres are immensely popular among her audience. Being the daughter of David Hart, a well-known American actor and singer, she was inspired by him from an early age. She began her career in the show biz by joining a comedy band named 'Cudzoo and the Faggettes'. Later, she became even more popular through her YouTube channel 'You Deserve a Drink', which was mainly about instructional mixology videos. Mamrie has also appeared in various TV commercials. She made a guest appearance in an episode of a TV show 'Don't trust the B---- in Apartment 23'. She is a skilled writer as well. Her book 'You Deserve a Drink: Boozy Misadventures and Tales of Debauchery' was released in 2015.
Recommended Lists:
Recommended Lists:
Continue Reading Below
Career
Before she gained fame through YouTube, Mamrie Hart worked for 'Cudzoo and the Faggettes,' a band which was known for its humorous lyrical content. The band, which performed in New York, referred to their own style as a mixture between dirty doo wop and vintage rock. So far the band has released two albums, 'The Prettiest Girls With the Filthiest Mouths', which was out in 2009, and 'Daddy Issues', which was released in 2012. She joined YouTube in 2009, but her main channel 'You Deserve a Drink', where she posts instructional mixology videos, was created only in 2011.

Recommended Lists:

Recommended Lists:

Her past work experience as a bartender was of great help. In her videos, she occasionally makes drinks for celebrities, whom she feels deserve a drink. After the drink is finished, the viewers are encouraged to make the cocktail themselves, and watch the video again. They are to use it as a drinking game as well, where each time she makes a pun, the participant is supposed to take a drink. She has collaborated with other YouTube stars as well, such as Grace Helbig, Tyler Oakley, Hannah Hart and Flula Borg. Later, she introduced her other YouTube channel 'Mametown' to her viewers in 2013. Even though the channel had been created in 2009, it did not contain any videos till then and the viewers were requested to tell what kind of content they desired from her on this channel. As of June 2017, the channel has more than 400k subscribers, while her main channel has more than 1.2 million subscribers.

Recommended Lists:

Recommended Lists:

Mamrie Hart has also worked with the sketch comedy group 'The Upright Citizens Brigade', for whom she wrote and performed sketches. Throughout her career, she has appeared in several TV commercials, which includes a campaign for an American furniture manufacturer 'La-Z-Boy'. In 2014, she starred in a comedy drama-film 'Camp Takota', along with YouTubers Grace Hellbig and Hannah Hart. Though the film was praised for being humorous and entertaining, it was also criticized for being predictable. She also played a role in the comedy webseries 'Oscars' Hotel for Fantastical Creatures', as well as made five appearances on the 'Comedy Central Quiz show'.

Continue Reading Below

Personal Life

Mamrie Hart was born on 22 September 1983, in Dover, New Jersey, in the United States. Her father, David Hart, is an actor, while her mother, Anne Tabor, is a high school teacher. Her parents divorced when she was only nine. She has two siblings, David and Annie. Hart attended the University of North Carolina - Chapel Hill, from where she earned a BA in theater. She is reportedly single, and is focused on her career.

Last Updated : June 06, 2017

Translate Wiki

to Spanish, French, Hindi, Portuguese

---

---

---

Mamrie Hart Fans Also Viewed