Jake Lloyd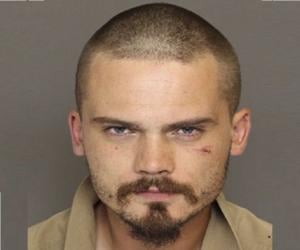 Quick Facts
Nationality: American
Famous: Actors American Men
Age: 29 Years, 29 Year Old Males
Sun Sign: Pisces
Also Known As: Jake Matthew Lloyd, Jake Broadbent
Born in: Fort Collins, Colorado, United States
Famous as: Child Actor
Height: 1.65 m
Family:
father: Bill Lloyd
mother: Lisa Riley
siblings: Madison Lloyd
U.S. State: Colorado
Diseases & Disabilities: Schizophrenia
More Facts
education: Columbia College Chicago, Carmel High School
Continue Reading Below
Jake Matthew Lloyd is an American former actor who came to limelight as a child actor playing young Anakin Skywalker in the film 'Star Wars: Episode I –The Phantom Menace'. Later, he reprised this role in five Star Wars video games. Jake, who was only 9-year-old when he portrayed Anakin, had a difficult life since the release of the movie. He was highly criticized for his "terrible" performance in 'The Phantom Menace', which plagued his life with mental health issues. Many in the industry spoke out in the youngster's support and criticized the reactions given to the child actor. Actor Mark Hamill recently revealed that he is still angry at how Jake was treated following the film's release. Actor Ron Howard also defended young Jake's performance in 'The Phantom Menace', stating that "Lloyd was only a child, and any faults in his performance were the responsibility of the people who cast him, and of George Lucas for not doing a good enough job of directing him (or giving him good enough dialogue)." Jake ultimately quit the acting profession in 2001, claiming that the role had made his childhood a "living hell." In an interview in 2012, he said, "Other children were really mean to me. They would make the sound of the light saber every time they saw me. It was totally mad." He also said that at one point he did around 60 interviews a day. "My entire school life was really a living hell," he added. In 2015, he was arrested for reckless driving. Currently, he has been moved from the jail to a psychiatric center after he was diagnosed with schizophrenia. From 'ER' and 'Star Wars' to a psychiatric home, Jake's journey is surely one of the saddest falls from grace for a child actor who once dreamed of stardom.
Recommended Lists:
Recommended Lists:
Continue Reading Below
Childhood & Early Life
Jake Lloyd was born on March 5, 1989 in Fort Collins, Colorado. His father is William "Bill" Lloyd, an Emergency Medical Technician (EMT), and his mother is Lisa Riley, an entertainment agent.

Recommended Lists:

Recommended Lists:

Career

Jake Lloyd started his acting career in 1996, when he portrayed Jimmy Sweet in four episodes of 'ER', an American medical drama television series created by novelist and medical doctor Michael Crichton. It aired on NBC from September 1994 to April 2009.

After his television debut, he made his way to the silver screen in 'Unhook the Stars', where he played Jake Warren. It was a 1996 American drama film directed by Nick Cassavetes. In the same year, he played Ronnie Collins/Young Angelo /Timmy in four episodes of 'The Pretender,' an American action television series, aired on NBC from 1996 to 2000.

He got his big break when he was cast as Jamie Langston in 'Jingle All the Way', an American Christmas family comedy film directed by Brian Levant and starring Arnold Schwarzenegger and Sinbad.

Jake Lloyd also portrayed Mark Armstrong in 'Apollo 11', a television film that aired in November 1996 on The Family Channel. The film was nominated for a Primetime Emmy.

He gained worldwide attention when he was chosen by George Lucas, an American filmmaker and entrepreneur, to play young Anakin Skywalker, a young slave with unusually strong natural powers of the Force, in his 1999 film 'Star Wars: Episode I –The Phantom Menace', the first film in the Star Wars prequel trilogy. This epic space opera film was written and directed by George Lucas, and produced by Lucasfilm.

Jake expected a huge boost in his career with the release of 'The Phantom Menace', but unfortunately, the 9-year-old was criticized for his "terrible" performance. The bitter criticism he received badly affected the young boy who was dreaming of stardom. Subsequently, Jake was faced with health and mental issues following the film's release.

In 2000, he was cast in 'Madison', as Mike McCormick; it was to be his last film. The film was released after five years, in 2005.

Continue Reading Below

After playing Anakin, he reprised this role in five Star Wars video games. Jake eventually quit acting in 2001, stating that he was bullied by his classmates for his role in 'The Phantom Menace', and that the stress of doing up to 60 interviews a day was too much for him to bear. After quitting acting, Jake continued to make appearances at comic book and sci-fi events and festivals.

Meanwhile, he graduated from Carmel High School in Carmel, Indiana, in 2007. He then moved to Chicago for his higher studies but dropped out after a semester at Columbia College Chicago where he was studying film and psychology.

In 2012, he announced that he was directing a documentary about the Tibetan refugees in India, who were attempting to escape persecution by the Chinese government.

In 2012, he was commissioned to create a promo for singer Mallory Low's song, and 'Star Wars: Episode II–Attack of the Clones', an American epic space opera film directed by George Lucas and written by Lucas and Jonathan Hales. It was the second installment of the Star Wars prequel trilogy. Unfortunately, he was unable to make the best of these given opportunities.

By 2015, he had given up making appearances in any events, and had stopped giving interviews altogether. He even changed his name to Jake Broadbent to avoid publicity.

Personal Life

On June 17, 2015, Jake Lloyd found himself back in the headlines when he was arrested for reckless driving, driving without a license, and for resisting arrest. His arrest followed after a high-speed car chase for 25 miles at Charleston, South Carolina, that ended with him crashing his car into a tree.

After spending ten months in jail, he was moved from the jail to a psychiatric center in April 2016, after he was diagnosed with schizophrenia, a mental disorder characterized by abnormal social behavior and failure to understand what is real. He is still in the facility with no release date set.

Jake felt so much anger towards the film 'The Phantom Menace', that he destroyed all his Star Wars memorabilia. "I've learned to hate it when the cameras are pointed at me," he said in an interview. His mother said in an interview that he doesn't like to watch the film anymore, and that he blames director George Lucas for his downfall.

Translate Wiki

to Spanish, French, Hindi, Portuguese

Article Title

- Jake Lloyd Biography

Author

- Editors, TheFamousPeople.com

Website

- TheFamousPeople.com

URL

-

https://www.thefamouspeople.com/profiles/jake-lloyd-34770.php

Last Updated

- November 29, 2017

---

---

---