Ian MacKaye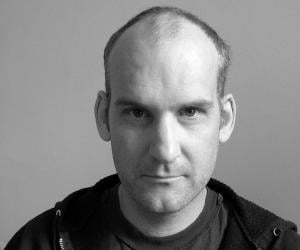 Quick Facts
Nationality: American
Famous: Guitarists American Men
Age: 57 Years, 57 Year Old Males
Sun Sign: Aries
Also Known As: Ian Thomas Garner MacKaye
Born in: Washington, D.C.
Height: 5'9" (175 cm), 5'9" Males
Family:
Spouse/Ex-: Amy Farina
father: William R. MacKaye
mother: Mary Anne Garner MacKaye
siblings: Alec MacKaye
children: Carmine Francis Farina MacKaye
Founder/Co-Founder: Dischord Records
Continue Reading Below
Ian Thomas Garner MacKaye is a musician who redefined the musical genre of hardcore punk—his fans call him the unofficial Godfather of hardcore. In addition to being a singer of immense talent, he is a highly creative songwriter and guitarist too. He has played a prominent role in the development of hardcore punk and punk ethics. In order to maintain the high standard of his music and to ensure his creative freedom, he has over the years refused to sign with any major label. Even as a child he loved music and learned to play the piano and the guitar. However, he quit his music lessons when he was unable to find any correlation between the two instruments. He was brought up in an intellectually stimulating and open-minded environment. He was also a rebel of sorts as a teenager—while the other youngsters of his age were dabbling in drugs and street crimes, the young Ian was immersing himself in hardcore music. He is one of the co-founders of the iconic band Minor Threat, which though short-lived, is credited to have revolutionized hardcore music. He also pioneered the 'straight edge' philosophy which advocates abstinence from drug use and alcohol. The unconventional musician is the co-founder of the independent record label, Dischord Records.
Recommended Lists:
Recommended Lists:
Continue Reading Below
Childhood & Early Life
He is the son of a journalist and his wife. He father worked as a White House reporter and then became a religion specialist. He was brought up in an intellectual and open minded environment.

He loved music from a young age and learned to play piano and guitar. He listened to various types of music but his favourite was hard rock and he idolized singers like Ted Nugent and Queen.

As a teenager he witnessed several of his friends waste away their lives under the influence of alcohol and drugs. He vowed never to use them and incorporated this philosophy through his music too.

Recommended Lists:

Recommended Lists:

Career

His first band was called The Slinkees and they performed a song titled "I Drink Milk' in 1979. They also recorded two demo tapes consisting of covers and original songs.

Along with Nathan Strejcek, Geordie Grindle and Jeff Nelson, he formed a hardcore punk band, The Teen Idles in 1979. The band was one of the first punk rock groups to break out of their regional scene to become famous nationally. The band disbanded in 1980.

MacKaye and Nelson decided to start another band. Along with new additions Lyle Preslar on the guitar and Brian Baker on the bass, they formed the new band, Minor Threat in 1980.

The band released the album 'Minor Threat' in 1984. It had the song 'Straight Edge' which helped to kick off the straight edge movement which advocated that musicians keep away from a life of alcohol, smoking, and drugs.

The band was a short lived one. In spite of being around for such a short period, the band had a great impact on the hardcore punk rock movement of the 1980s.

After the break up of this band, MacKaye worked with several other groups like Embrace, Egg Hunt, Pailhead and Ministry. Most of these bands were short lived.

He and Nelson founded the independent record label Dischord Records in 1980. The label employs do-it-yourself ethic and produces all its albums by itself and sells them at discounted prices so that everyone can buy them.

Continue Reading Below

He formed the post-hardcore band 'Fugazi' in 1987. He along with Guy Picciotto served as the guitarists and vocalists. The band was famous for its 'Do-It-Yourself' ethics and unconventional business practices.

The band's album 'Repeater' was out in 1990. It featured complex guitar and rhythm section interplays and was included in the book, '1000 Recordings to Hear Before You Die'.

In 1993, the album 'In on the Kill Taker' was released to both critical and commercial success. It is considered to be the band's breakthrough album and displayed a diverse range of musical influences.

The band began working on their next album even as they were touring to promote the previous one. Their 1995 album, 'Red Medicine' includes the tracks 'Do You Like Me', 'Birthday pony', and 'Combination Lock'.

'The Argument', released in 2001 was the last album by the band before they went on a hiatus. This album too like its predecessors was a critical and commercial success.

Fugazi was known to tour extensively; they played over 1000 concerts in all 50 U.S. states and in other countries too between 1987 and 2003.

He formed a duo with Amy Farina, called The Evens. He provided the vocals and played the guitar while Amy played the drums. The duo toured and performed at shows, and also recorded albums. They became famous for playing at unconventional venues.

Recommended Lists:

Recommended Lists:

Major Works

He is very influential musician who made tremendous contributions to American hardcore punk and post-hardcore music. An unconventional musician, he is respected for his love for music and high ethical stance. He refuses to commercialize his music and is credited to have started the 'straight edge' movement.

Recommended Lists:

Recommended Lists: