Elizabeth Proctor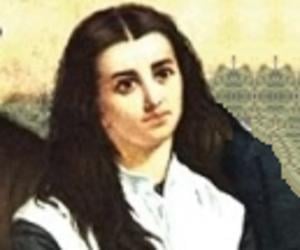 Quick Facts
Born: 1650
Nationality: American
Famous: American Women
Died At Age: 49
Born in: Lynn, Massachusetts
Famous as: John Proctor's Wife
Family:
Spouse/Ex-: John Proctor (m. 1674–1692)
father: William Bassett
mother: Sarah Bassett
siblings: Mary Bassett DeRich
children: John Proctor III
Died on: September 1699
U.S. State: Massachusetts
Continue Reading Below
Elizabeth Proctor (née Bassett) was the wife of wealthy farmer John Proctor (of Salem Village), and was accused of witchcraft in the 'Salem Witch Trials' in 1692. She was also known as Goody Proctor. Born and raised in Lynn, Massachusetts, she came to Salem after her marriage to Proctor, in 1674. During the 'Salem Witch Trial' hysteria, a servant of the Proctors Mary Warren and another afflicted girl accused Elizabeth of performing witchcraft and tormenting them. John Indian and several girls accused her of trying to make them write in her devil's book. Her husband, John Proctor, was also arrested under the same charges. Although several people submitted petitions endorsing that the Proctors were good Christian people, still, on the basis of spectral evidence the couple was declared guilty and was sentenced to be executed. As Elizabeth was pregnant she received a stay of execution, but John was hanged. After a year, Elizabeth and 150 other convicts were released, and after a number of years, the trials were declared unlawful. Elizabeth remarried in 1699, and in 1703, the trial accused were granted reversal of attainder by the Massachusetts Legislature.
Childhood & Early Life
Elizabeth Proctor was born Elizabeth Bassett, in 1650, in Lynn, Massachusetts, to Capt. William Bassett (Sr.) and Sarah (Burt) Bassett. Her grandmother, Ann Holland Bassett Burt, was a folk healer/quaker and a midwife. She could successfully take care of the ill, even though she wasn't a doctor, and therefore many felt that only a witch could do it. It is the reason why she was accused of witchcraft in 1669. These accusations led to her persecution in the 'Salem Witch Trials.'

Life in Salem & Salem Witch Trials

Elizabeth married John Proctor, a respected farmer of Salem, on April 1, 1674, and at the time of the 'Trials,' the couple had been married for 18 years. She was John's third wife. She looked after the tavern owned by John and Benjamin, his eldest son from the previous marriage. Elizabeth and John had 5 children - two sons and three daughters - and she was pregnant with 6th child at the time of the trials.

Elizabeth Proctor was first mentioned in the trial when on March 6, one of the distressed girls Ann Putnam accused her of an affliction. Then the Proctors' relative Rebecca Nurse was accused, and John Proctor made a public remark that if the afflicted girls could have their way, all would be declared witches and devils. This drew attention toward the family, and around the same time their servant Mary Ann Warren began complaining of fits and having seen spectre of Giles Corey.

On March 26, Marcy Lewis complained of Elizabeth's ghost troubling her. Again after a few days, she and Abigail Williams accused Elizabeth of performing witchcraft. Abigail also spoke of seeing John's ghost. On April 4, a complaint against Elizabeth Proctor was signed by Capt. Jonathan Walcott and Lt. Nathaniel Ingersoll, for 'High suspicion of several acts of witchcraft on a number of girls.' She along with one Sarah Cloyce was taken into custody and subjected to examination on April 11, 1692.

John Indian (Tituba's husband) reported that Elizabeth had tried to convince him to write in the devil's book. Some of the girls, when asked about it, indicated that they were unable to speak. Elizabeth denied all the charges. The girls began having convulsions in the court and blamed Elizabeth for causing the fits and also stated that she had tried to make them sign in the devil's book. They also accused Goodman (John) Proctor of practicing wizardry. He denied it and stated his innocence. One of the girls tried to strike Elizabeth and then complained of burning sensation in her fingers.

On April 11, Elizabeth and her husband, along with some others were formally charged with acts of sorcery and were ordered to be imprisoned in Boston jail. Mary Warren, Proctors' servant, who was the first one to bring attention to the family, was conspicuous by her absence during the examination and formal charges. She later admitted to her lies about the accusations. She herself was accused of witchcraft; a formal accusation was filed on April 18. Thereafter, she recanted her statement about lying and once again began formally accusing the Proctors of witchcraft and testified against them in June.

In April and May 1692, a number of people, including eminent citizens, and a group of neighbors submitted a petition stating that the Proctors were good Christian people, always ready to help. One Daniel Elliot stated that he had heard a girl say that she had accused Elizabeth 'for sport.' Some other family members, including three of Proctor children, Elizabeth's sister and sister-in-law, were also dragged into the trial.

In June, 1692, she and some others were physically examined to check for any sign of being witches. Case hearing and the testimony against Elizabeth and her husband were held on June 30, 1692. A number of young women stated that during March and April they had been often troubled by apparitions of Elizabeth. The afflicted girls were minor, so their depositions were attested by Rev. Samuel Parris, Thomas Putnam and Nathaniel Ingersoll, stating that they had witnessed the afflictions and believed that they were done by Elizabeth Proctor. A number of other accusations were leveled against the lady where the complainants claimed to have seen ghosts of many villagers who declared that they had been killed by Elizabeth.

In the Court of Oyer and Terminer, the decisions were taken on the basis of the testimonies, most of which was spectral evidence. On August 5, 1692, Elizabeth and John Proctor were declared guilty and were sentenced to be executed. As she was pregnant, Elizabeth received temporary stay of execution until after she gave birth. John claimed illness to avoid execution, but was hanged on August 19, 1692.

Just when the Proctors were taken into custody, the Sheriff seized all their property, took away the household goods, and sold or killed the cattle. Nothing was left to support her children. Elizabeth's two elder children, William and Sarah, were also taken into custody under the charges of carrying out witchcraft practices and William was subjected to torturous examination in order to elicit a confession but there is no record of the results after the trial.

On October 29, the Governor ordered to dissolve the Court of Oyer and Terminer and set up a Superior Court of Judicature. Elizabeth gave birth to a son on January 27, 1693, and named him John Proctor III. For some unknown reason, her sentence was not carried out. In May 1693, when the wife of Governor Phipps was accused of witchcraft, he ordered to free all the remaining 153 accused or convicted prisoners. However, as per the law of the time, family had to pay for Elizabeth's room and board while in the jail, only then she was released.

Elizabeth Proctor was left penniless. Her husband had changed his will during his imprisonment, and had not included Elizabeth in it, as he expected her to be executed. Her stepchildren ignored her when she asked them for her dowry or prenuptial contract. As a convict, she was dead as per law. She and her minor children went to live with her eldest stepson, Benjamin Proctor.

In March 1695, the Court restored John's rights, accepted his will and the estate was settled amongst the children. In April 1697, Elizabeth's dowry was restored to her by Probate Court. She married Daniel Richards of Lynn, Massachusetts, on September 22, 1699.

The 1692 Salem trials were declared unlawful by Massachusetts General Court in 1702. The public demanded that the Court should apologize and on March 18, 1702, a written apology was issued. The Legislature passed a bill in 1703, reversing the attainder, allowing the convicts to be considered legal persons again. They also outlawed the use of spectral evidence in trials. The survivors and accused were later awarded money as compensation. There is no further record of Elizabeth or her younger children after her remarriage.

Translate Wiki

to Spanish, French, Hindi, Portuguese

Article Title

- Elizabeth Proctor Biography

Author

- Editors, TheFamousPeople.com

Website

- TheFamousPeople.com

URL

-

https://www.thefamouspeople.com/profiles/elizabeth-proctor-43079.php

Last Updated

- December 06, 2018

---

---

---