Choi Min-sik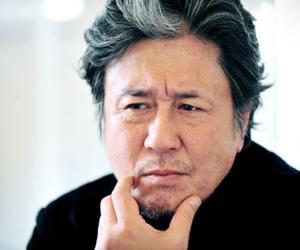 Quick Facts
Nationality: South Korean
Famous: Actors South Korean Men
Age: 57 Years, 57 Year Old Males
Sun Sign: Gemini
Born in: Seoul, South Korea
Famous as: Actor
Height: 5'10" (178 cm), 5'10" Males
Family:
Spouse/Ex-: Kim Hwal-Ran (m. 1999), Lee Hwayeong (m. 1990–1996)
City: Seoul, South Korea
More Facts
education: Dongguk University
awards: 2014; 2004; 1999 · The Admiral: Roaring Currents; Oldboy; Shiri - Grand Bell Award for Best Actor
2012; 2003; 2001 · Nameless Gangster : Rules of the Time; Oldboy; Failan - Blue Dragon Film Award for Best Leading Actor
2015 · The Admiral: Roaring Currents - Baeksang Arts Award Grand Prize in Film

2004; 1999 · Oldboy
Shiri - Baeksang Arts Award for Best Leading Actor in Film

Continue Reading Below
Choi Min-sik is a South Korean film and TV actor known for his portrayal of Oh Dae-su in the internationally acclaimed thriller 'Oldboy'. Starting his career with theatre, he eventually started acting in low budget films. He then went on to star in a few TV series, before turning his attention once again towards working in films. But this time around, an international fame awaited him. His starring role in 'Shiri' got him into the limelight and then in 2003, when he starred in the revenge thriller 'Oldboy', his career peaked, and it never went down after that. He eventually went on to play crucial roles in highly successful films such as 'I Saw the Devil' and 'Lucy'. His period drama film 'The Admiral: Roaring Currents' went on to become the most successful South Korean film of all time as far as the box office collections were concerned. The film rocked amidst the critics as well, and Choi undoubtedly became the most popular South Korean actor outside the national borders. After winning numerous awards for his performances back home, he then ventured into the American film industry with the science fiction film 'Lucy', in which he played the main antagonist.
Recommended Lists:
Recommended Lists:
Continue Reading Below
Childhood & Early Life
Choi Min was born in Seoul, South Korea on January 22, 1962. Artistic in his sensibilities and subtle in his behaviour, he loved playing sports in school and indulging in performing arts.

Brought up in a highly religious household, he was introduced to the concept of faith in God at a very young age. He didn't really like it initially, but eventually started believing in a higher power. In one incident during his childhood, he fell ill with tuberculosis while he was in his third grade. When the doctors said that the illness has gotten out of control, his family took him to the mountains for a month, where he healed. This was another turning point in his life, which further shaped his belief system.

During his middle school and high school days, he developed a keen love for acting. He did theatre more than he studied and when he confronted his family about his dreams of being in the show business, he naturally invited a lot of backlash. But well determined to see his dreams turn into reality, he kept doing what he loved.

Once out of the high school, he started doing theatre full time and enrolled himself into the Dongguk University. There he met a few more actors, and while still in college he started auditioning for film and TV, and that was when he came across the then struggling director Park Jong-won. They formed a work relationship which would serve as a foundation stone for the future film career of Choi.

Recommended Lists:

Recommended Lists:

Career

Choi made his film debut in 1989 with 'Kuro Arirang', a film directed by Park Jong-won. The director-actor team partnered up once again for the film 'Our Twisted Hero'. Both the films were small in terms of their budget, and remained obscure during the initial period.

Choi went on doing some more small budget films and eventually started getting picked up for TV series. Throughout the 90s, he was indulged in TV while doing a few films simultaneously. During this phase of his career, he thought the path he had chosen for himself wasn't working out, but decided to stick around for some more time.

And in the late 90s came the film which turned out to be a sigh of relief for Choi's film career. He starred as a police investigator in the film 'No.3'.Although a low budget film, it released on a bigger scale than all of his previous films and Choi started to gain an audience for his work.

In 1999, there came another turning point in his career when he received commercial success and critical acclaim for his leading role in the film 'Shiri'. In the movie, he played with excellence, the role of a North Korean agent. And then in 2001, Choi took on the role as a gangster in the drama 'Failan'.

Around this time, the relatively new director Park Chan-wook was scouting for actors for his mega budget revenge thriller 'Oldboy', and his search for Oh Dae-su ended after he came across Choi's work. The film 'Oldboy' narrated the story of a man imprisoned by another man without any explanation, and follows his journey of looking out for the cause. The film got released in 2003 to high acclaim, not only domestically but internationally as well. Choi was showered with awards such as Korea Film Awards, Asia Pacific Film Award and Director's Cut Award for his performance.

For the next couple of years, Choi found it hard to break out of his 'Oldboy' image as he started getting similar roles. With the fear of becoming a victim of typecast, he rejected most of the offers. In 2005, he featured in director Park Chan-wook's final installment of a revenge trilogy, titled 'Sympathy for Lady Vengeance'.

After that, some controversies ensued and Choi went on an exile from the film industry for an indefinite period of time. Eventually, he made his comeback in 2009 with the low budget art film 'Himalaya, Where the Wind Dwells'. He was the only South Korean actor in the film, while other actors were the natives of Tibet.

Continue Reading Below

In 2010, his role in the revenge drama 'I Saw the Devil', in which he played an anarchist serial killer met with controversy due to the alleged glorification of violence. The film, when released became successful both nationally and internationally and earned Choi several awards at the South Korean Award functions. It seemed like the exile he went on, didn't do any harm to his acting abilities.

For the following few years, it seemed like anything he touched would turn into gold. He did voice over for the lead character in the animated film 'Leafie, A Hen into the Wild', which became the most successful South Korean animated film of all time. His 2012 film 'Nameless Gangster: Rules of the Time' was counted among the most successful films of that year.

While his fame grew across borders, the Hollywood director of science fiction film 'Lucy' was looking for an Asian actor to play the role of main antagonist and his search ended with Choi. The film came out in 2014, and although it received polarising reviews, it managed to do well at the box office.

In 'The Admiral: Roaring Currents', Choi played the lead character and the film went on to receive humongous success, so much so that it eventually became the highest grossing South Korean film of all time.

In 2016, he appeared in the documentary film 'Old Days', in which he played himself.

Personal Life

Choi Min-sik has been married twice. He first got married to Lee Hwayeong in 1990, but the marriage didn't last long and it came to an end in 1996. He then went on to marry actress Kim Hwal-ran in 1999. Choi never fathered a child but very recently, there were rumors that his wife Kim was expecting a child in 2017.

Choi is a perfectionist and says that he likes to be in the character for a film, for as long as it takes for the shoot to end. He once said that he even became a laughing stock among his family and friends for keeping the long shabby hair intact, until the director wrapped up the shoot for 'Oldboy'.

Translate Wiki

to Spanish, French, Hindi, Portuguese

Article Title

- Choi Min-sik Biography

Author

- Editors, TheFamousPeople.com

Website

- TheFamousPeople.com

URL

-

https://www.thefamouspeople.com/profiles/choi-min-sik-34378.php

Last Updated

- October 12, 2017

---

---

---