Brian Williams
Quick Facts
Nationality: American
Age: 59 Years
Sun Sign: Taurus
Height: 1.85 m
Born in: Ridgewood, New Jersey, U.S.
father: Gordon L. Williams
Spouse/Ex-spouse: Jane Stoddard Williams (m. 1986)
children: Allison Williams
City, States, Provinces & Districts: New Jersey
Net worth: $40 million as of Feb 28, 2017
More Facts
education: Mater Dei High School, Brookdale Community College, George Washington UniversityThe Catholic University of America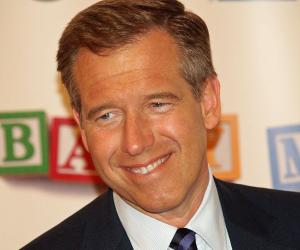 Pictures Of Brian Williams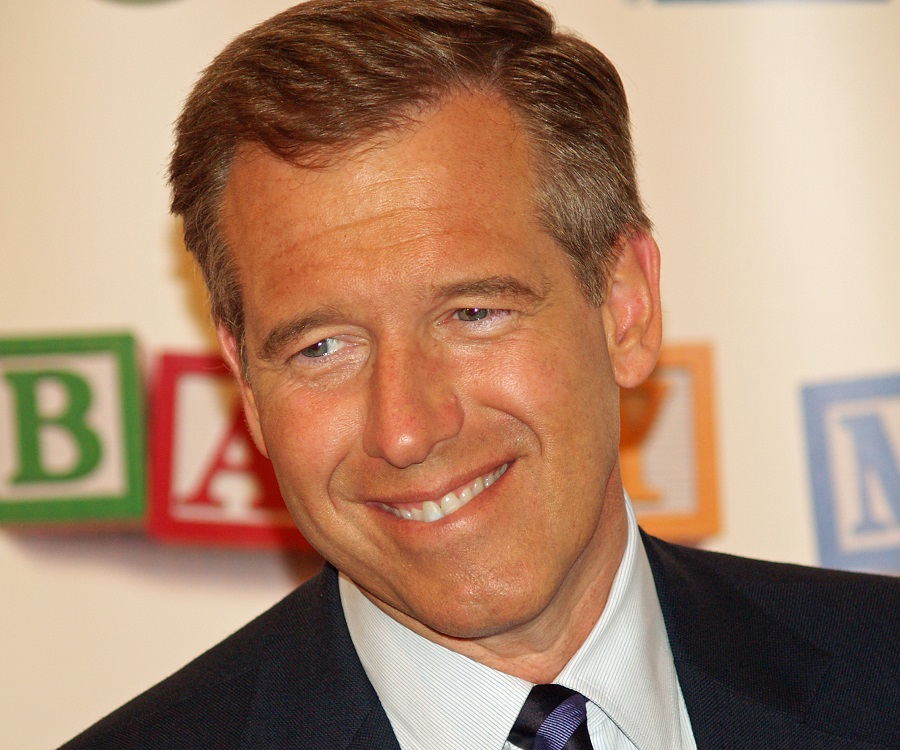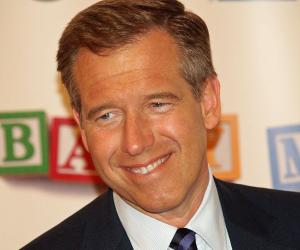 Image Credit
http://www.newyorker.com/news/news-desk/brian-williams-mistake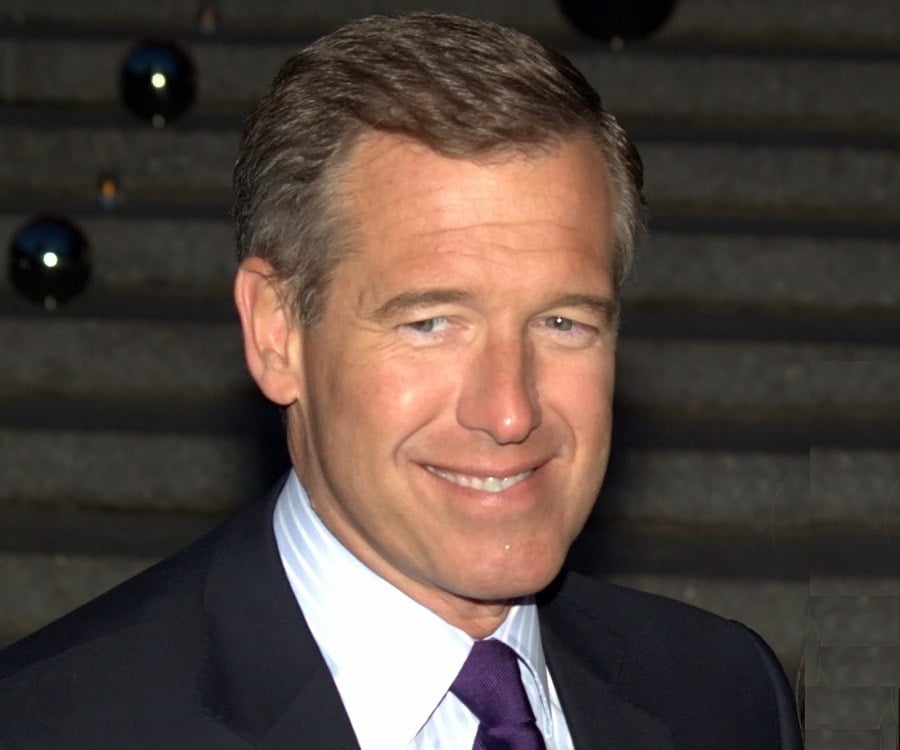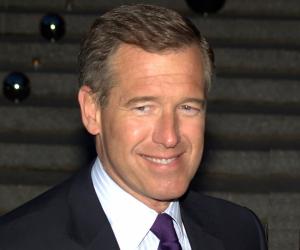 Image Credit
http://www.warrenadler.com/uncle-don-and-uncle-brian-thoughts-on-brian-williams/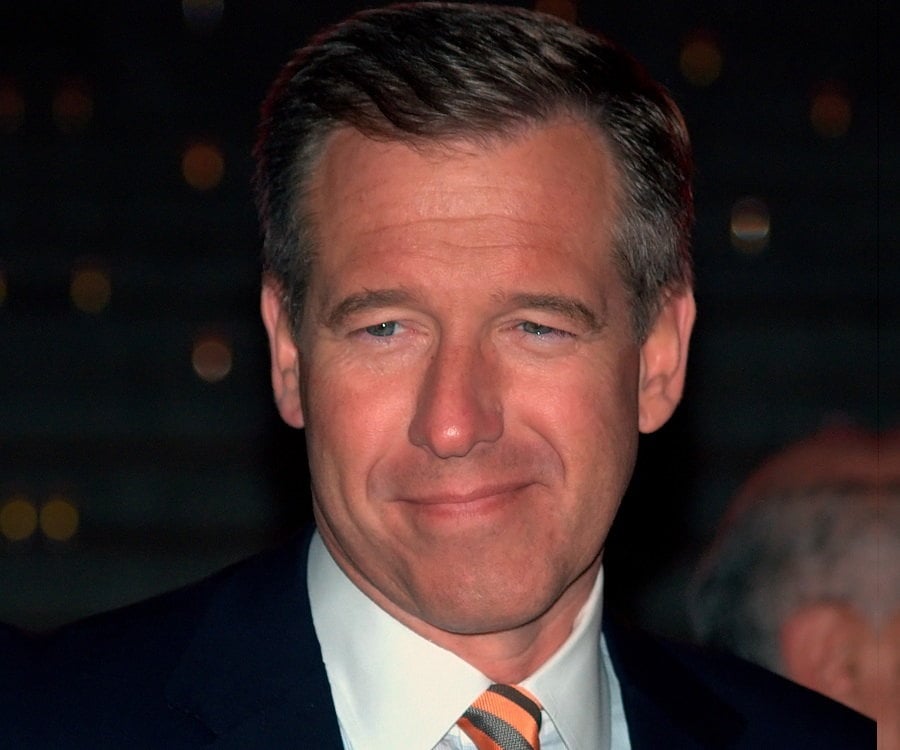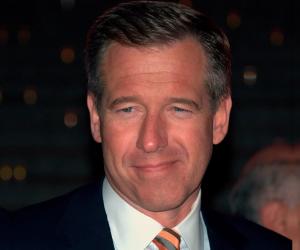 Image Credit
http://www.ibtimes.com/brian-williams-must-resign-nbc-nightly-news-if-credibility-questions-continue-experts-1810478
Previous
Next
Image Credit
http://www.newyorker.com/news/news-desk/brian-williams-mistake

Brian Douglas Williams is a Peabody Award winning newscaster and managing editor of 'NBC Nightly News with Brian Williams', the evening news program on NBC Television network, a show he has hosted since 2004. He has the honour of being the "Most watched TV news anchor in the U.S" and is credited to have boosted the position of NBC Nightly News since taking over as anchor. He had previously worked at several other television stations before joining NBC News in 1993 as a correspondent. He later became NBC's chief White House correspondent. Then he got an opportunity to anchor the news program 'The News with Brian Williams' which was aired on MSNBC. When the anchor of the 'Nightly News', Tom Brokaw retired, Williams seamlessly took over the position considering it as a golden chance to boost his career. He has been lauded for his journalistic excellence, especially after his work in covering Hurricane Katrina and its aftermath in 2005. Two years later, Time Magazine listed him as one of the 100 most influential people in the world. There is also a lighter side to his personality which he demonstrated by appearing on the comedy '30 Rock' and by hosting 'Saturday Night Live.' He also hosts 'Rock Center with Brian Williams', a weekly news magazine broadcast by NBC.
Recommended Lists:
Recommended Lists:
Continue Reading Below
Childhood & Early Life
Brian Williams was born in New Jersey to Gordon Williams and his wife Dorothy. His father was an executive vice president of the National Retail Merchants Association, New York. He has two brothers and one sister.

He attended the Mater Dei High School, New Jersey. As a high school student, he volunteered as a firefighter with the local fire department for three years.

He went to Brookdale Community College after high school. Later he attended The Catholic University of America and The George Washington University. But, he left college mid-term and did not graduate.

Continue Reading Below

Recommended Lists:

Recommended Lists:

Career

After dropping out of college, he worked in the White House as an intern during the administration of President Jimmy Carter. Later he worked as assistant administrator of the political action committee of the National Association of Broadcasters in Washington.

His broadcasting career began in 1981 when he got a job with KOAM-TV in Pittsburg. After that he worked at various local stations in Philadelphia and New York before being appointed by the CBS station.

In 1993, he left CBS and joined NBC News as a correspondent. The very next year he became NBC's chief White House correspondent. He gained considerable visibility in the public eye when he anchored the show 'The News with Brian Williams' aired on MSNBC.

He took over as the anchor of the 'Nightly News', the flagship daily evening news program on NBC in 2004 when the previous anchor Tom Brokaw retired. This marked a very significant point in his career.

Williams was chosen to host NBC's new weekly newsmagazine broadcast 'Rock Center with Brian Williams' that went on air in October 2011.

He has also made frequent television appearances on shows like 'The Daily show', 'Late Night with Jimmy Fallon', '30 Rock', etc. He has appeared on the 'Late Show with David Letterman' in spite of the fact that it is aired by a competing network, CBS.

Major Works

He is most popular as the anchor of the 'NBC Nightly News with Brian Williams', the most watched news program in the U.S. He was especially appreciated for his coverage of the Asian Tsunami (2004) and live spot reporting during Hurricane Katrina (2005) which won him awards and accolades from industry experts.

Continue Reading Below

He is the host of 'Rock Center with Brian Williams', a weekly newsmagazine broadcast by NBC that is also shown on MSNBC. This is NBC's first prime time newsmagazine launch in nearly two decades. The first episode was broadcast in October 2011.

Awards & Achievements

Williams won the prestigious George Foster Peabody Award (2006) for his live reporting in the wake of Hurricane Katrina. The Peabody committee concluded that he "Exemplified the highest levels of journalistic excellence in reporting on Hurricane Katrina."

He won the Walter Cronkite Award for Excellence in Journalism in 2009. The award is presented to a leading figure in journalism each year by the Walter Cronkite School of Journalism and Mass Communication at Arizona State University.

He is also the recipient of The Edward Murrow Award which is given to prominent journalists by the Edward R. Murrow College of Communication at Washington State University. He has won this award 11 times so far.

He has won 12 Emmy Awards which are presented in recognition of excellence in American primetime and daytime entertainment programming in several categories.

Personal Life & Legacy

Williams has been married to Jane Gillan Stoddard since 1986. They have two children. His daughter Allison Williams is an actress and musician.

Trivia

He was named Father of the Year by the National Father's Day Committee in 1996.

In addition to news anchoring, he also writes for Time Magazine, The New York Times, and Newsweek.

He released a personal documentary of Hurricane Katrina called 'In his Own Words: Brian Williams on Hurricane Katrina' in 2005.

Translate Wiki

to Spanish, French, Hindi, Portuguese

Pictures of Brian Williams

Image Credit

http://www.newyorker.com/news/news-desk/brian-williams-mistake

Image Credit

http://www.warrenadler.com/uncle-don-and-uncle-brian-thoughts-on-brian-williams/

Image Credit

http://www.ibtimes.com/brian-williams-must-resign-nbc-nightly-news-if-credibility-questions-continue-experts-1810478

Previous

Next

Article Title

- Brian Williams Biography

Author

- Editors, TheFamousPeople.com

Website

- TheFamousPeople.com

URL

-

https://www.thefamouspeople.com/profiles/brian-williams-3304.php

Last Updated

- October 23, 2017