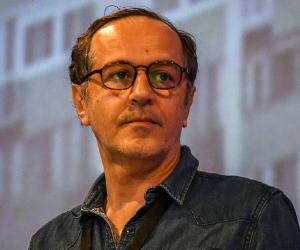 Birthdate: November 3, 1965
Sun Sign: Scorpio
Birthplace: Tbilisi, Georgian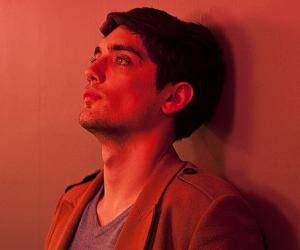 Birthdate: January 21, 1990
Sun Sign: Aquarius
Birthplace: Tbilisi, Georgia
3
Vakhtang Kikabidze
(Singer)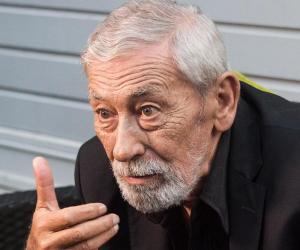 Birthdate: July 19, 1938
Sun Sign: Cancer
Birthplace: Tbilisi, Georgia
4
Levan Gabriadze
(Actor and Filmmaker Best Known for His Horror Film 'Unfriended')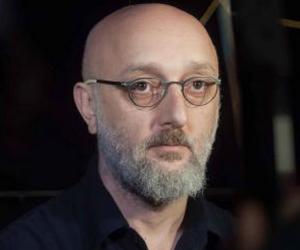 Birthdate: November 16, 1969
Sun Sign: Scorpio
Birthplace: Tbilisi, Georgia
The son of actor-director Revaz Gabriadze, Georgian-Russian actor and filmmaker Levan Gabriadze is best known to audiences for directing the supernatural horror film Unfriended. He has also acted in films such as Kin-dza-dza! and directed the animated film Rezo, which was based on his father's memories.
5
Dodo Abashidze
(Soviet Georgian Actor and Director)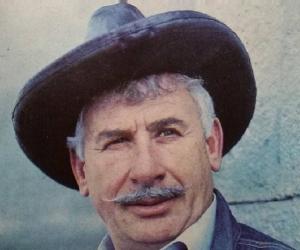 Birthdate: May 1, 1924
Sun Sign: Taurus
Birthplace: Tbilisi, Georgia
Died: January 26, 1990
Dodo Abashidze was a Soviet Georgian actor and director. He is best remembered for co-directing The Legend of Suram Fortress and Ashik Kerib along with Sergei Paradjanov. As an actor, Dodo Abashidze played important roles in films like Magdana's Donkey, Falling Leaves, and Don't Grieve.



6
Samvel Gasparov
(Director) Birthdate: June 7, 1938
Sun Sign: Gemini
Birthplace: Tbilisi, Georgia
Died: May 26, 2020