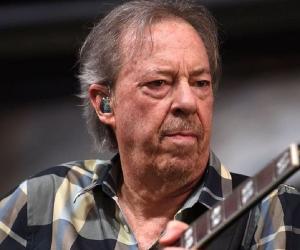 Birthdate: June 8, 1944
Birthplace: Canton, Ohio, USA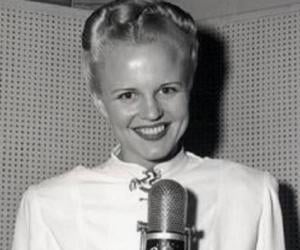 Birthdate: May 26, 1920
Birthplace: Jamestown, North Dakota, United States
Died: January 21, 2002
3
Tony Hadley
(Best Known as the Lead Vocalist for New Romantic Band 'Spandau Ballet')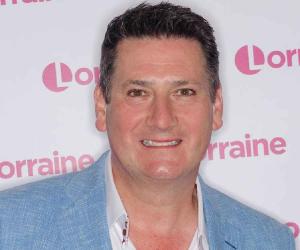 Birthdate: June 2, 1960
Birthplace: Islington, London, England
Tony Hadley is a British singer-songwriter and radio presenter. He is best known for his association with the New Romantic band Spandau Ballet where he was the lead singer. Tony Hadley is also well-known for his humanitarian efforts; he is a patron of many charitable organizations like Shooting Star Chase, The Huntington's Disease Association (HDA), and The Lowe Syndrome Trust.
4
James Shigeta
(Actor and singer)
Birthdate: June 17, 1929
Birthplace: Honolulu, Hawaii, United States
Died: July 28, 2014
5
Hazel Scott
(Jazz Pianist)
Birthdate: June 11, 1920
Birthplace: Port au Spain, Trinidad
Died: October 2, 1981



Birthdate: June 18, 1989
Birthplace: Houston, Texas U.S.
Birthdate: June 13, 1994
Birthplace: Mutare, Zimbabwe
8
Emilie-Claire Barlow
(Canadian Singer, Record Producer, Arranger, and Voice Actress)
Birthdate: June 6, 1976
Birthplace: Toronto, Canada
Emilie-Claire Barlow is a Canadian singer, record producer, arranger, and voice actress. She achieved popularity in 2008, when she was adjudged Female Vocalist of the Year at the National Jazz Awards. In 2013 and 2016, Emilie-Claire Barlow received the Juno Awards for her albums Seule ce soir and Clear Day. Barlow has also voiced numerous animated characters like Sailor Mars.
Birthdate: June 7, 1924
Birthplace: Los Angeles, California, United States
Died: June 26, 2002
Birthdate: June 6, 1990
Birthplace: Jakarta, Indonesia
Birthdate: May 23, 1920
Birthplace: Lima, Ohio, United States
Died: September 9, 1993
12
Ted Lewis
(Musician, Singer)
Birthdate: June 6, 1890
Birthplace: Circleville, Ohio, United States
Died: August 25, 1971
13
Rambo Amadeus
(Singer for his comical and often satirical approach to songwriting.)
Birthdate: June 14, 1963
Birthplace: Kotor, Montenegro
Birthdate: June 16, 1965
Birthplace: Las Vegas, Nevada, United States
15
Doc Cheatham
(Jazz Trumpeter)
Birthdate: June 13, 1905
Birthplace: Nashville, Tennessee, United States
Died: June 2, 1997
Birthdate: June 9, 1991
Birthplace: Bandung, Indonesia
Birthdate: May 23, 1983
Birthplace: Jakarta, Indonesia