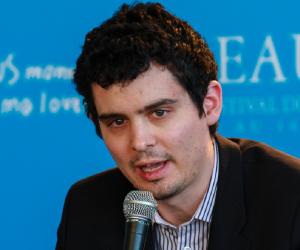 .
Famous As: Director
Birthdate: January 19, 1985
Sun Sign: Capricorn
Birthplace: Providence, Rhode Island, USA
Best known for his 2014 psychological drama film Whiplash, Damien Chazelle is a Rhode Island-born American film director and screenwriter. An alumnus of the Harvard University, he began his career with a black-and-white musical, writing screenplays before making his breakthrough with Whiplash, winning several awards not only for the film, but also for La La Land and First Man.