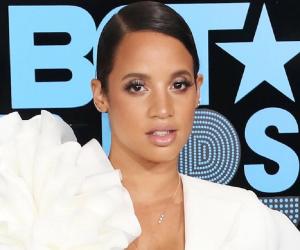 Birthdate: December 3, 1982
Sun Sign: Sagittarius
Birthplace: Santo Domingo, Dominican Republic
2
Dania Ramirez
(Dominican Actress Known for Her TV Series: 'Heroes', 'Entourage' and 'The Sopranos')
Birthdate: November 8, 1979
Sun Sign: Scorpio
Birthplace: Santo Domingo, Dominican Republic
Dominican-American actor Dania Ramirez is best known as Maya Herrera from Heroes, Blanca from The Sopranos, and Alex from Entourage. She has also appeared in films such as X-Men: The Last Stand and series such as Once Upon a Time. A model, too, she has appeared on various magazine covers.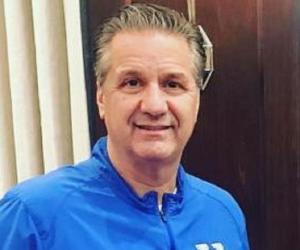 Birthdate: February 10, 1959
Sun Sign: Aquarius
Birthplace: Moon Township, Pennsylvania, USA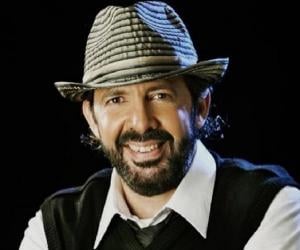 Birthdate: June 7, 1956
Sun Sign: Gemini
Birthplace: Santo Domingo, Dominican Republic
5
Jorge Lendeborg Jr.
(Actor)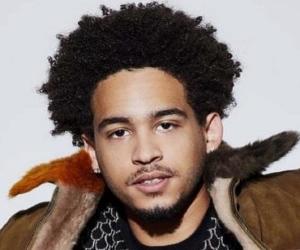 Birthdate: January 21, 1996
Sun Sign: Aquarius
Birthplace: Santo Domingo, Dominican Republic
6
Porfirio Rubirosa
(Dominican Diplomat and Race Car Driver)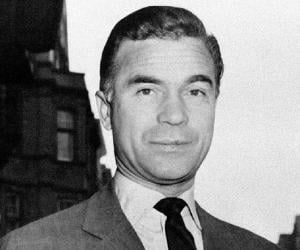 Birthdate: January 22, 1909
Sun Sign: Aquarius
Birthplace: San Francisco De Macoris, Dominican Republic
Died: July 5, 1965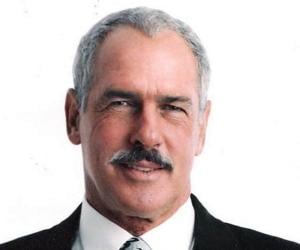 Birthdate: May 24, 1941
Sun Sign: Gemini
Birthplace: Santo Domingo, Dominican Republic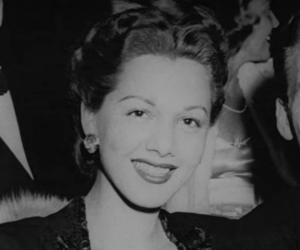 Birthdate: June 6, 1912
Sun Sign: Gemini
Birthplace: Barahona, Dominican Republic
Died: September 7, 1951
9
Hemky Madera
(Known for his roles on the series Queen of the South, Brockmire and Weeds)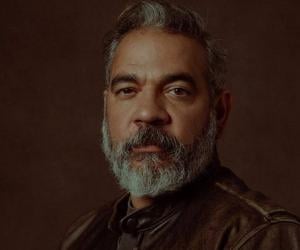 Birthdate: November 18, 1977
Sun Sign: Scorpio
Birthplace: Queens, New York, United States
10
Laura Gomez actress
(Actress)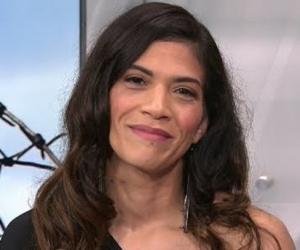 Birthplace: New Jersey, United States
11
Francisca Lachapel
(Actress)
Birthdate: May 5, 1985
Sun Sign: Taurus
Birthplace: Azua de Compostela, Dominican Republic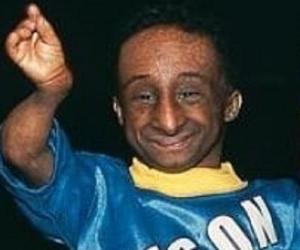 Birthdate: 1968 AD
Birthplace: Dominican Republic
Died: October 22, 2006
13
Julissa Bermúdez
(Reality Star)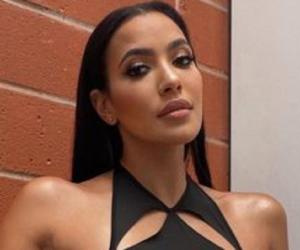 Birthdate: September 28, 1983
Sun Sign: Libra
Birthplace: Santo Domingo, Dominican Republic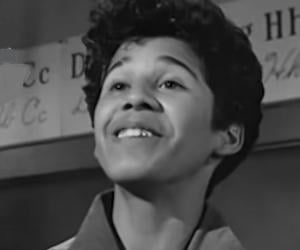 Birthdate: May 13, 1936
Sun Sign: Taurus
Birthplace: Santiago, Dominican Republic
Died: July 9, 1985
15
Jessy Terrero
(Music video director)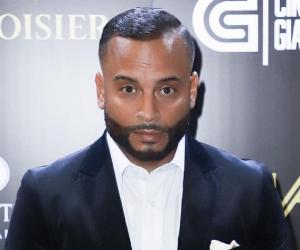 Birthdate: October 7, 1972
Sun Sign: Libra
Birthplace: Dominican Republic
16
Carlos de la Mota
(Architect)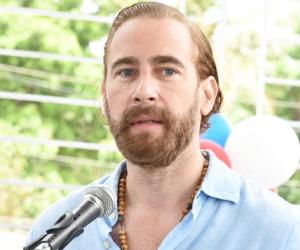 Birthdate: October 19, 1974
Sun Sign: Libra
Birthplace: La Vega , Dominican Republic
17
Algenis Perez Soto
(Actor)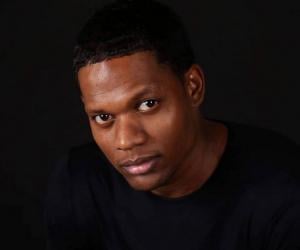 Birthdate: 1987 AD
Birthplace: San Pedro De Macoris, Dominican Republic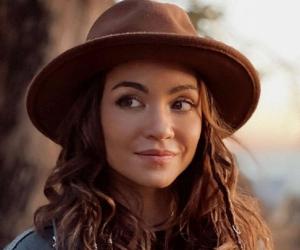 Birthdate: May 11, 1991
Sun Sign: Taurus
Birthplace: Santo Domingo, Dominican Republic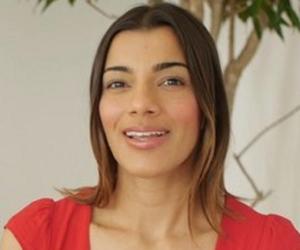 Birthdate: May 11, 1986
Sun Sign: Taurus
Birthplace: San Francisco de Macorís, Dominican Republic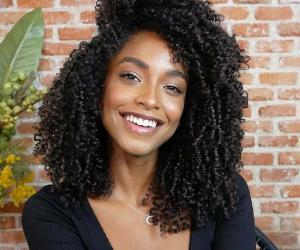 Birthdate: December 17, 1993
Sun Sign: Sagittarius
Birthplace: Santo Domingo Norte, Dominican Republic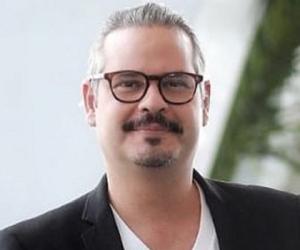 Birthdate: November 25, 1977
Sun Sign: Sagittarius
Birthplace: Santiago de los Caballeros, Dominican Republic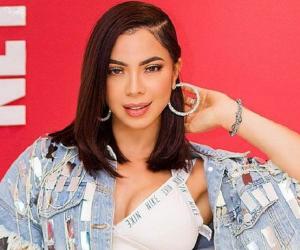 Birthdate: March 19, 1985
Sun Sign: Pisces
Birthplace: Santiago De Los Caballeros, Dominican Republic
23
José Guillermo Cortines
(Actor)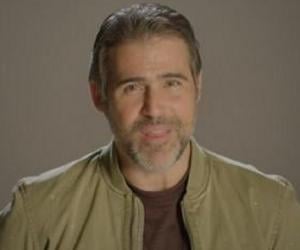 Birthdate: December 5, 1973
Sun Sign: Sagittarius
Birthplace: Santo Domingo, Dominican Republic
24
Enrique Segoviano
(He is best known as director of Chespirito's various 1970s)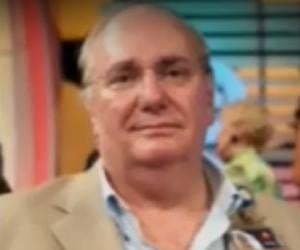 Birthdate: December 6, 1944
Sun Sign: Sagittarius
Birthplace: La Romana, Dominican Republic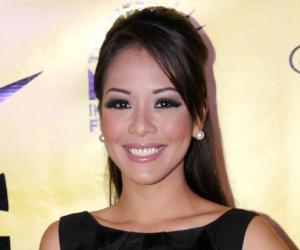 Birthdate: November 8, 1989
Sun Sign: Scorpio
Birthplace: Santo Domingo, Dominican Republic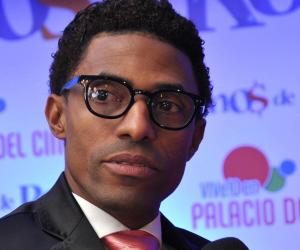 Birthdate: October 13, 1971
Sun Sign: Libra
Birthplace: Santo Domingo, Dominican Republic
27
Mariasela Alvarez
(Dominican TV Host, Beauty Queen, and Architect)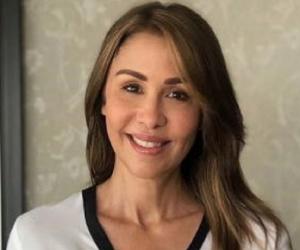 Birthdate: January 31, 1960
Sun Sign: Aquarius
Birthplace: Santo Domingo, Dominican Republic
28
Anthony Ríos
(Singer-songwriter)
Birthdate: July 17, 1950
Sun Sign: Cancer
Birthplace: Hato Mayor Province, Dominican Republic
Died: March 4, 2019
29
Freddy Beras-Goico
(Comedian)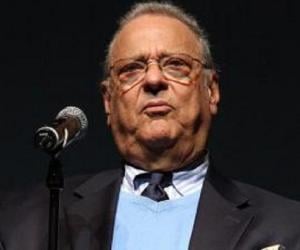 Birthdate: November 21, 1940
Sun Sign: Scorpio
Birthplace: Santa Lucía, El Seibo, Dominican Republic
Died: November 18, 2010
Birthdate: July 12, 1985
Sun Sign: Cancer
Birthplace: Santo Domingo, Dominican Republic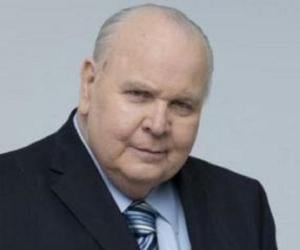 Birthdate: January 9, 1934
Sun Sign: Capricorn
Birthplace: Santo Domingo, Dominican Republic
Died: February 24, 2016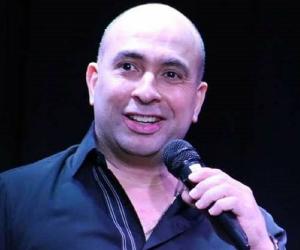 Birthplace: Santo Domingo, Dominican Republic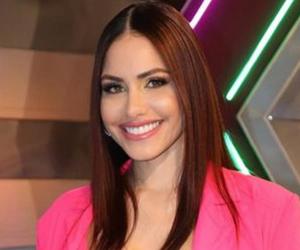 Birthdate: April 29, 1985
Sun Sign: Taurus
Birthplace: Santo Domingo, Dominican Republic
34
Milagros German
(Television Presenter)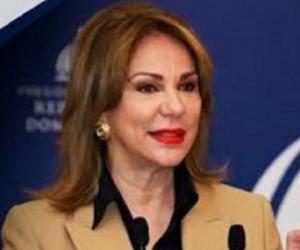 Birthdate: December 29, 1958
Sun Sign: Capricorn
Birthplace: Santo Domingo Province, Dominican Republic
Birthdate: April 30, 1984
Sun Sign: Taurus
Birthplace: Santiago de los Caballeros, Dominican Republic
36
Pedro Jimeno
(Reality Star)
Birthdate: October 3, 1991
Sun Sign: Libra
Birthplace: Dominican Republic
37
Ana Lavender
(Reality Star)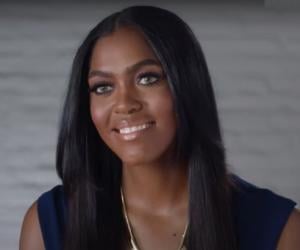 Birthdate: January 7, 1992
Sun Sign: Capricorn
Birthplace: Dominican Republic
38
Vlady Foster
(Reality Star)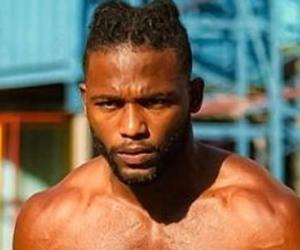 Birthdate: November 26, 1993
Sun Sign: Sagittarius
Birthplace: Dominican Republic
39
Anny Francisco
(Reality Star)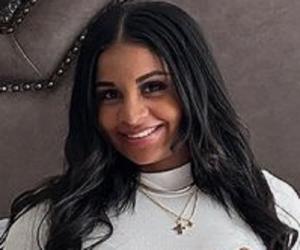 Birthdate: August 2, 1989
Sun Sign: Leo
Birthplace: Santiago, Dominican Republic
40
Pamela Mata
(Reality Star)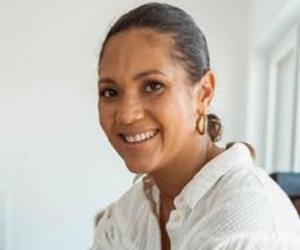 Birthdate: August 18, 1989
Sun Sign: Leo
Birthplace: Santo Domingo, Dominican Republic