1
Cory Bernardi
(Former Senator of Australia and Rower)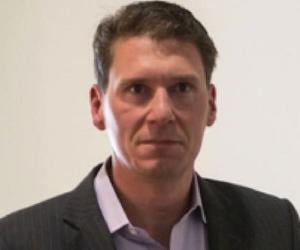 Birthdate: November 6, 1969
Sun Sign: Scorpio
Birthplace: Adelaide, South Australia, Australia
Height: 6'5" (196 cm)
2
Bobby Pearce
(Australian Rower Who is Three-Time World Champion)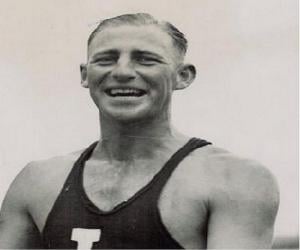 Birthdate: September 30, 1905
Sun Sign: Libra
Birthplace: Double Bay, New South Wales, Australia
Died: May 20, 1976
Height: 6'2" (188 cm)
3
Sally Robbins
(Australian Rower)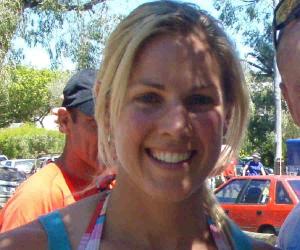 Birthdate: July 15, 1981
Sun Sign: Cancer
Birthplace: Perth, Australia
Height: 6'0" (183 cm)
4
Kim Brennan
(Australian Rower)
Birthdate: August 9, 1985
Sun Sign: Leo
Birthplace: Melbourne, Australia
Height: 6'2" (188 cm)
5
Sarah Tait
(Australian Rower Who Was the First Mother to Represent Australia in Rowing at Olympic Level)
Birthdate: January 23, 1983
Sun Sign: Aquarius
Birthplace: Perth, Australia
Died: March 3, 2016
Height: 5'11" (180 cm)
6
Rob Scott
(Australian Businessman and Former National Champion and National Representative Rower)
Birthdate: August 5, 1969
Sun Sign: Leo
Birthplace: Perth, Western Australia, Australia
Height: 6'4" (193 cm)
7
David Cameron
(Australian Former Rower) Birthdate: March 11, 1974
Sun Sign: Pisces
Birthplace: Maclean, New South Wales, Australia
Height: 6'4" (193 cm)
8
Drew Ginn
(Australian Five-Time World Champion Rower, a Four Time Olympian and Triple Olympic Gold Medallist)
Birthdate: November 20, 1974
Sun Sign: Scorpio
Birthplace: South Gippsland Shire, Australia
Height: 6'5" (196 cm)
9
James Tomkins
(Australian Rower, Seven-Time World Champion and a Three-Time Olympic Gold Medalist)
Birthdate: August 19, 1965
Sun Sign: Leo
Birthplace: Sydney, New South Wales, Australia
Height: 6'7" (201 cm)
10
Stephen Hawkins
(Australian Former National Champion, World Champion and Olympic Gold Medal Winning Lightweight Rower)
Birthdate: January 14, 1971
Sun Sign: Capricorn
Birthplace: Hobart, Tasmania, Australia
11
John Maclean
(Paralympic Games Silver Medal-Winning Australian Triathlete, Rower, and Motivational Speaker)
Birthdate: May 27, 1966
Sun Sign: Gemini
Birthplace: Caringbah, Australia
Australian triathlete and rower John Maclean is a Paralympic Games silver medalist. Initially a talented rugby player, he became a paraplegic after a bicycle accident. He scripted history as Australia's first paraplegic triathlete and now owns the John Maclean Foundation to motivate minor wheelchair users. He is also a motivational speaker.
12
Josh Dunkley-Smith
(Australian Former Representative Rower)
Birthdate: June 28, 1989
Sun Sign: Cancer
Birthplace: Melbourne, Australia
Height: 6'4" (193 cm)
13
Murray Riley
(Australian Olympic Rowing Athlete)
Birthdate: October 5, 1925
Sun Sign: Libra
Birthplace: Australia
Died: 2020 AD
14
Mervyn Wood
(Australian Rower and Former Commissioner of the New South Wales Police Force)
Birthdate: April 30, 1917
Sun Sign: Taurus
Birthplace: Kensington, New South Wales, Australia
Died: August 19, 2006
15
Steve Fairbairn
(Australian Rower and Coach)
Birthdate: August 25, 1862
Sun Sign: Virgo
Birthplace: Geelong, Victoria, Australia
Died: May 16, 1938
Born to an affluent grazier in Australia, Stephen Fairbairn excelled in not just rowing but also in cricket and Australian football. He was also talented in math. Growing up to be a talented rower for Cambridge, he later established the Head of the River Race and coached iconic British rowing clubs.
16
David McGowan
(Australian High-Performance Rowing Coach and Former Rower)
Birthdate: April 27, 1981
Sun Sign: Taurus
Birthplace: Perth, Australia
17
Nick Hudson
(Australian Former Rower)
Birthdate: October 7, 1983
Sun Sign: Libra
Birthplace: Sydney, Australia
Height: 6'0" (183 cm)
18
Shane Broad
(Australian Politician and Rower)
Birthdate: August 21, 1974
Sun Sign: Leo
Birthplace: Burnie, Tasmania, Australia