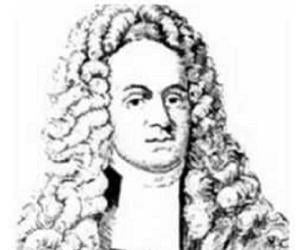 .
Famous As: Journalist
Birthdate: October 26, 1697
Sun Sign: Scorpio
Birthplace: Impflingen, Germany
Died: July 28, 1746
German-born John Peter Zenger moved to New York at 13 and joined the printing business immediately. He later gained fame with the New York Weekly Journal, which often attacked governor William Cosby, resulting in Zenger's arrest. His acquittal in the libel suit is regarded as a landmark case in press freedom.