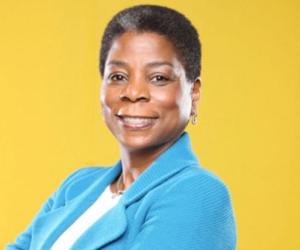 .
Famous As: Businesswoman
Birthdate: September 20, 1958
Sun Sign: Virgo
Birthplace: New York
Ursula Burns made history when she became the CEO of Xerox, becoming the first African-American female CEO of a Fortune 500 company. Raised by a working-class single mother, Burns grew up to graduate as a mechanical engineer. She has led the American STEM Education Coalition and served various corporate boards.