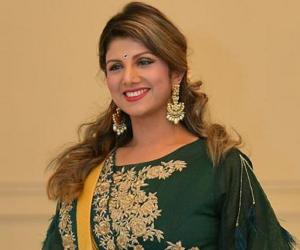 Birthdate: June 5, 1976
Sun Sign: Gemini
Height: 5'5" (165 cm)
2
Sudheer Babu
(Indian Badminton Player Who Later Turned to Acting)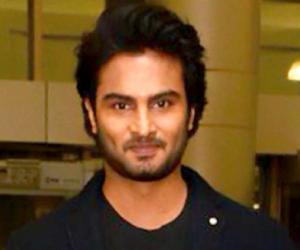 Birthdate: May 11, 1980
Sun Sign: Taurus
Initially a top-ranked badminton player who played in Andhra Pradesh and Karnataka, Sudheer Babu later stepped into films. Predominantly seen in Telugu films, he soared to fame with movies such as Prema Katha Chitram and Samanthakamani. He is also known as the brother-in-law of Telugu movie star Mahesh Babu.
3
Priyanka Dutt
(Film producer)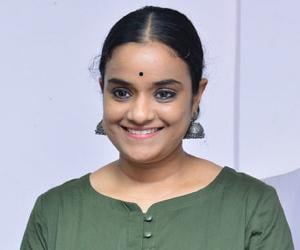 Birthdate: December 19, 1984
Sun Sign: Sagittarius
4
Chetan Anand
(Film producer)
Birthdate: January 3, 1915
Sun Sign: Capricorn
Died: July 6, 1997
5
Chetan Anand
(A 4-Time India Badminton National Champion)
Birthdate: July 8, 1980
Sun Sign: Cancer
Arjuna Award-winning Indian badminton player Chetan Anand is not just a 4-time National Champion but has also been a world number 10 in men's singles in the past. He is also a 6-time South Asian Games gold medalist. He was previously married to badminton star Jwala Gutta.
6
P. V. V. Lakshmi
(Retired Indian Badminton Player and the Wife of Pullela Gopichand)
Birthdate: November 8, 1974
Sun Sign: Scorpio
Retired Indian badminton player P. V. V. Lakshmi is a former 8-time national badminton champion and the wife of badminton legend Pullela Gopichand. A Commonwealth Games bronze winner, she is also a former Olympian and the mother of badminton player Gayathri Gopichand. She now assists her husband with his badminton academy.
Birthdate: July 19, 1941
Sun Sign: Cancer
8
Gadde Ruthvika Shivani
(Indian Badminton Player Who Is a Former South Asian Games Champion)
Birthdate: March 26, 1997
Sun Sign: Aries
A product of Pullela Gopichand's badminton academy, Indian badminton player Gadde Ruthvika Shivani stunned everyone when she defeated P. V. Sindhu at the 2016 South Asian Games to win the women's singles gold. She also has an Uber Cup bronze and a Commonwealth Games gold in her kitty.
9
Jyothi Surekha Vennam
(Indian Archer)
Birthdate: July 3, 1996
Sun Sign: Cancer