Joshua David Evans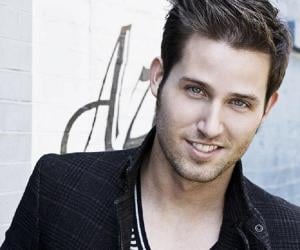 Quick Facts
Nick Name: JoshuaDTV
Nationality: American
Age: 35 Years, 35 Year Old Males
Sun Sign: Aries
Born in: Georgia
Famous as: YouTuber
Height: 6'0" (183 cm), 6'0" Males
Family:
father: Greg
mother: Lisa
siblings: Erin, Jeremy
U.S. State: Georgia
More Facts
education: American Musical and Dramatic Academy
Continue Reading Below
Joshua Evans has been on a roll with his YouTube channel, 'JoshuaDTV', for quite some time now. He posts content varying from vlogs to music videos and has been making some pretty big waves! Being one of the few who has more than just one kind of genre to offer, Joshua's rise to fame was an obvious one! Need proof? Check out his 'Naked Kylie Jenner Lip Challenge' video and then sit back and indulge in his mere beautiful 'True Colors' music cover. The kind of bandwidth that ranges from hilarious to pure raw with a tinge of romance is nothing but gripping and even overwhelming. As a YouTuber, Joshua has proved that his foundations are strong and absolutely nothing can break his genuine passion for entertainment. Not just entertainment, Joshua is also an avid lover of all things positive and preaches love and kindness at every stage that he gets!
Recommended Lists:
Recommended Lists:
Continue Reading Below
The Meteoric Rise To Stardom
Joshua's journey into 'YouTube' was in the year 2008, when he first uploaded videos on his channel then named as Joshuad84. Though initially his channel mostly focused on daily vlogs, it soon took a detour and this detour proved to be the stepping stone to success! With a change in his channel's name to JoshuaDTV, and a whole new twist in the video content, Joshua soon found his ticket to fame and began his career as a full-time YouTuber. JoshuaDTV now has over a million subscribers, who just can't get enough of the eccentric content—and watching Joshua star as Sara Dikulous, can we blame the viewers for turning into his biggest fans? From challenge videos that occasionally feature his ex-wife to vlogs like 'My wife watches me poop', it does look like his fame is bound to reach the moon! And not just the hilarious genre, JoshuaDTV also has a bountiful supply of music covers that showcases his talent as a singer! Covers featuring established 'YouTube' singers like Madilyn Bailey and Megan Batoon, JoshuaDTV is definitely one of the most versatile of this generation! No wonder his fans spare no time in clicking the 'subscribe' button—who wouldn't love to watch a YouTuber who can make you laugh and can also make you weak on your knees?

Recommended Lists:

Recommended Lists:

Continue Reading Below

What Makes Joshua David Evans So Special

Ask anyone obsessed with JoshuaDTV, the first thing that makes Joshua one-of-a-kind would be his trademark 'Sara Dikulous' accent and his top notch sense of humor. But keeping his obvious hilarious persona aside, Joshua is loved by the masses for his positive outlook in life and for his mottos like 'Be nice to people'. An advocate of all things kind and humble, Joshua has struck a chord with his viewers that makes him more than just another YouTuber.

Recommended Lists:

Recommended Lists:

Beyond Fame

Joshua Evans had been in a relationship with the famous 'YouTube' Miranda Sings star Colleen Ballinger. Their rather adorable relationship was out on full display for their fans on 'YouTube' and even on 'Instagram'. Joshua's fans talk about his fairytale-of-a-kind wedding even to this day, and absolutely no one was prepared for the news that felt nothing less than an atomic bomb. After over a year, both Joshua and Colleen took to their respective 'YouTube' channels to update their viewers about their divorce—both sobbing and heartbroken. Though both set of fans responded with sympathies and kind words, some of Joshua's fans, however, felt that he 'blamed' Colleen for the divorce. Nevertheless, Joshua revealed that to cope with the unprepared-for-heartbreak, his younger sister would take over his channel for a while.

Behind The Curtains

Joshua David Evans was born on the 5 April 1984, in Macon, Georgia, USA, to Lisa and Greg Evans. He is the middle child, with an older brother named Jeremy and a younger sister named Erin. This 'YouTube' sensation is also the lead vocalist of The Cat's Pajamas and some of their A-Capella versions even crossed 50,000 views!

Last Updated : April 27, 2018

Translate Wiki

to Spanish, French, Hindi, Portuguese

---

---

---

Joshua David Evans Fans Also Viewed