1
Marcin Gortat
(Basketball player)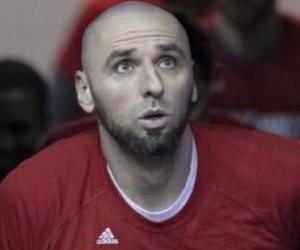 Birthdate: February 17, 1984
Sun Sign: Aquarius
Birthplace: Lódz, Poland
2
Margo Dydek
(Polish Basketball Player Who Played as a Center)
Birthdate: April 28, 1974
Sun Sign: Taurus
Birthplace: Warsaw, Poland
Died: May 27, 2011
Margo Dydek was a Polish basketball player best remembered for her towering height of 7 ft 2 in, which made her the world's tallest professional female basketballer. She played for several teams in the WNBA and was honored with the Polish Gold Cross of Merit in 1999. In 2019, Dydek was inducted into the FIBA Hall of Fame.
3
Przemek Karnowski
(Basketball player)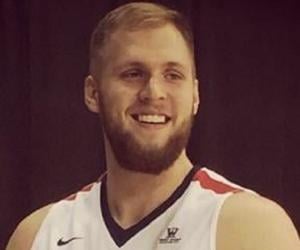 Birthdate: November 8, 1993
Sun Sign: Scorpio
Birthplace: Bydgoszcz, Poland
4
A. J. Slaughter
(Basketball player)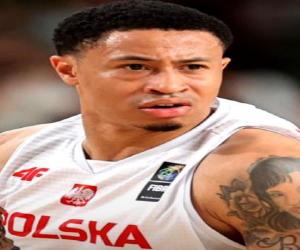 Birthdate: August 3, 1987
Sun Sign: Leo
Birthplace: Louisville, Kentucky, United States
5
Gal Mekel
(Basketball player)
Birthdate: March 4, 1988
Sun Sign: Pisces
Birthplace: Petah Tikva
Gal Mekel is an Israeli basketball player who plays for MoraBanc Andorra. He has also appeared in the Israeli Super League, representing teams like Maccabi Haifa. In 2011 and 2013, Mekel was honored with the Israeli Super League MVP award. In 2013, he became the second Israeli to represent an NBA team when he was signed by the Dallas Mavericks.
6
Mateusz Ponitka
(Basketball player)
Birthdate: August 29, 1993
Sun Sign: Virgo
Birthplace: Ostrów Wielkopolski, Poland
7
Maciej Lampe
(Basketball player)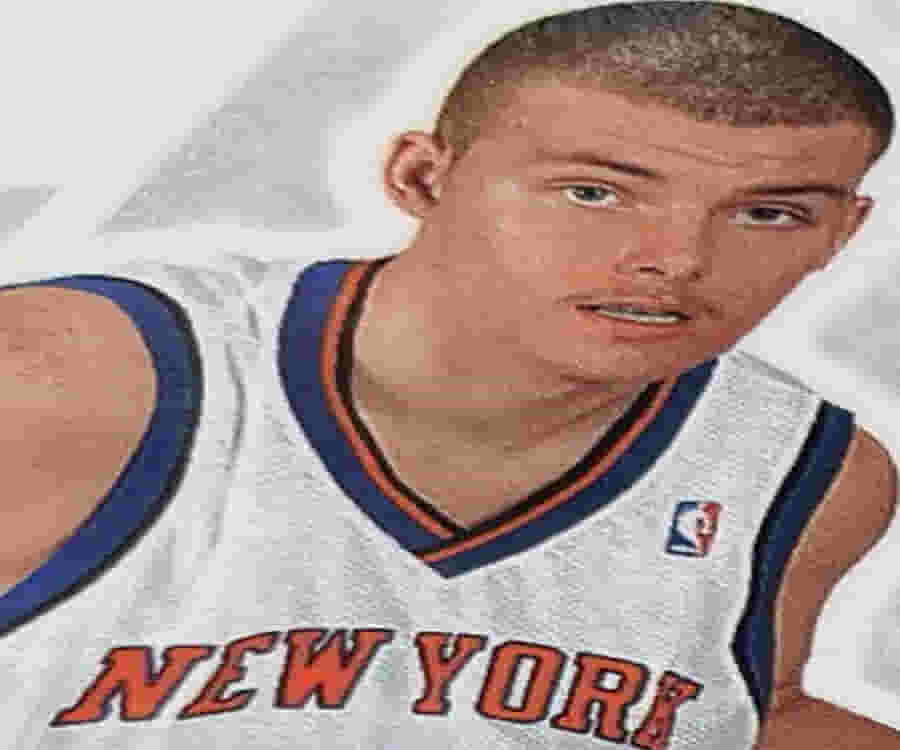 Birthdate: February 5, 1985
Sun Sign: Aquarius
Birthplace: Łódź, Poland
8
Dardan Berisha
(Basketball player)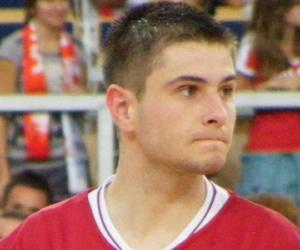 Birthdate: November 15, 1988
Sun Sign: Scorpio
Birthplace: Peja, FR Yugoslavia
9
Konrad Wysocki
(Basketball player)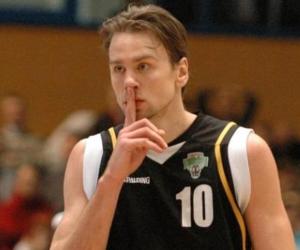 Birthdate: March 28, 1982
Sun Sign: Aries
Birthplace: Rzeszów, Poland
10
Nataliya Trafimava
(Basketball player) Birthdate: June 16, 1979
Sun Sign: Gemini
Birthplace: Choir, Mongolia
11
Julian Jasinski
(Basketball player)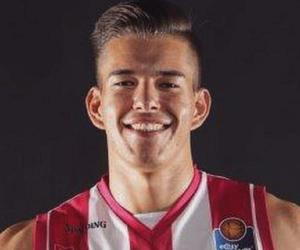 Birthdate: April 27, 1996
Sun Sign: Taurus
Birthplace: Bochum, Germany