1
Grace Marks
(Irish-Canadian Maid & Murderer)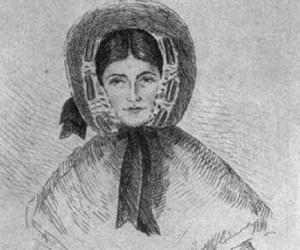 Birthdate: 1828
Sun Sign: Cancer
Birthplace: Ulster
Died: 1873 AD
2
Anne Bonny
(Irish Pirate Operating in the Caribbean and One of the Few Female Pirates in Recorded History)
Birthdate: March 8, 1697
Sun Sign: Pisces
Birthplace: Cork, Ireland
Died: March 31, 1721
Irish pirate Anne Bonny is considered one of the most famous female pirates of all time. She operated in the Caribbean in the early 18th century. As a teenager, she became the partner and lover of the notorious English pirate captain Calico Jack Rackham. She was captured in 1720 when she was pregnant. Her fate remains unknown.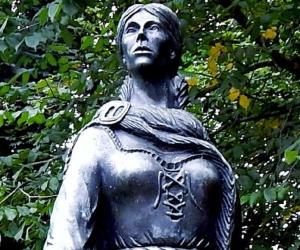 Birthdate: 1533 AD
Birthplace: Umhaill, Ireland
Died: June 18, 1603
One of the most well-known female pirates from Ireland, Grace O'Malley began seafaring at age 11. Also known as Gráinne Mhaol, or Bald Grace, for cutting off her hair in her early days to make her sea journeys easy, she is remembered for her legendary resistance to England and Queen Elizabeth I.
Birthdate: 1966 AD
Birthplace: Glenealy, County Wicklow, Ireland
5
Mary Jane Kelly
(Criminal)
Birthdate: 1863 AD
Birthplace: Limerick, Ireland
Died: November 9, 1888



Birthdate: August 31, 1876
Sun Sign: Virgo
Birthplace: Dublin, Ireland
Died: May 2, 1956
7
Kate Webster
(Murderer of Julia Martha Thomas)
Birthdate: 1849 AD
Birthplace: Ireland
Died: July 29, 1879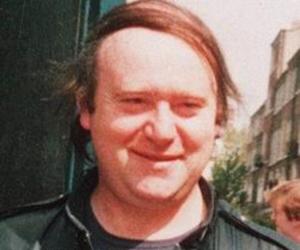 Birthdate: May 23, 1949
Sun Sign: Gemini
Birthplace: Dublin, Ireland
Died: August 18, 1994
9
Captain Moonlite
(Public speaker, Bank robber)
Birthdate: July 5, 1842
Sun Sign: Cancer
Birthplace: Rathfriland, Ireland
Died: January 20, 1880
Birthdate: 1792 AD
Birthplace: Urney, Ireland
Died: January 28, 1829 Birthdate: 1975 AD
Birthplace: Cork, Ireland
Birthdate: 1819 AD
Birthplace: Waterford, Ireland
Died: 1891 AD
13
Angelo Fusco
(Former volunteer in the Belfast Brigade of the Provisional Irish Republican Army who escaped during his 1981 trial for killing a Special Air Service) Birthdate: September 2, 1956
Sun Sign: Virgo
Birthplace: Belfast, Northern Ireland Birthdate: October 30, 1980
Sun Sign: Scorpio
Birthplace: Ireland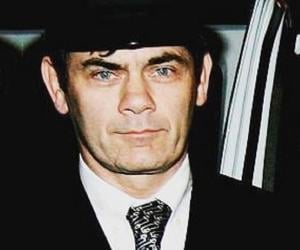 Birthdate: 1963 AD
Birthplace: Dublin, Ireland
16
Freddie Thompson
(Criminal) Birthdate: 1980 AD
Birthplace: Ireland
17
Gerard Kavanagh
(Irish Former Boxer and Criminal Who was a Senior Member of the Kinahan Organised Crime Group Run)
Birthplace: Ireland
Died: September 6, 2014
18
Charlotte Mulhall
(Murderer) Birthdate: 1983 AD
Birthplace: Cork, Ireland
19
Alexander Pearce
(Serial killer)
Birthdate: 1790 AD
Birthplace: Monaghan, Ireland
Died: July 19, 1824
20
Michael Gaughan
(Republican)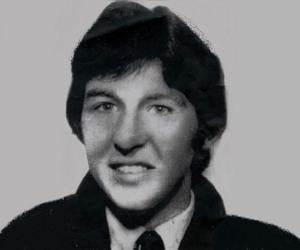 Birthdate: October 5, 1949
Sun Sign: Libra
Birthplace: Ballina, Ireland
Died: June 3, 1974
21
Catherine Nevin
(Criminal)
Birthdate: October 1, 1950
Sun Sign: Libra
Birthplace: Dublin, Ireland
Died: February 19, 2018