1
Babak Morteza Zanjani
(Businessman)
Birthdate: March 12, 1971
Sun Sign: Pisces
Birthplace: Tehran
2
Hushang Ansary
(Politician, Businessperson, Diplomat, Entrepreneur)
Birthdate: January 1, 1926
Sun Sign: Capricorn
Birthplace: Ahvaz, Iran
Hushang Ansary is an Iranian-American former businessman, diplomat, and philanthropist. He is best known for serving as the Iranian Minister of Tourism and Information from 1971 to 1974. He also served as the Minister of Finance from 1974 to 1977. Hushang Ansary is a recipient of several prestigious awards like the Woodrow Wilson Award and Ellis Island Medal of Honor.
3
Mehdi Karroubi
(19th Speaker of the Parliament of Iran (2004 - 2004), First Deputy of the Parliament of Iran (1988 - 1989))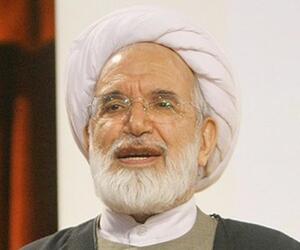 Birthdate: September 26, 1937
Sun Sign: Libra
Birthplace: Aligudarz, Iran
Mehdi Karroubi is an Iranian Shia reformist politician and cleric who served as the Speaker of the Parliament of Iran between 1989 and 2004. He played an important role in the 2009–2010 Iranian election protests, following which he was put under house arrest.
Birthdate: April 4, 1973
Sun Sign: Aries
Birthplace: Iran