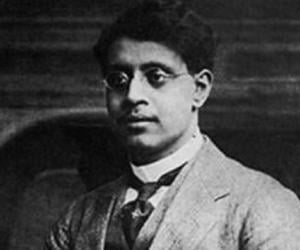 .
Famous As: Photographer, Poet, Writer, Illustrator, Playwright, Children's writer
Birthdate: October 30, 1887
Sun Sign: Scorpio
Birthplace: Kolkata
Died: September 10, 1923
Sukumar Ray was a 19th-century Bengali writer and poet born in British India. He is most remembered for his writings for children. He was born into a prominent family as the son of a famous writer, painter, and instrumentalist. Sukumar Ray worked during the pinnacle of the Bengal Renaissance and was close friends with Rabindranath Tagore.