1
Karan Kapoor
(Photographer, actor and model, son of Shashi Kapoor and Jennifer Kendal)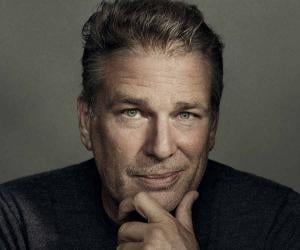 Birthdate: January 18, 1962
Sun Sign: Capricorn
Birthplace: Mumbai, Maharashtra, India
2
Sukumar Ray
(Photographer, Poet, Writer, Illustrator, Playwright, Children's writer)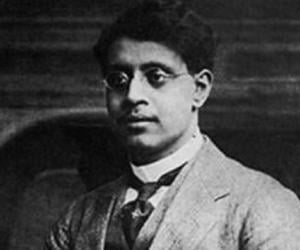 Birthdate: October 30, 1887
Sun Sign: Scorpio
Birthplace: Kolkata
Died: September 10, 1923
Sukumar Ray was a 19th-century Bengali writer and poet born in British India. He is most remembered for his writings for children. He was born into a prominent family as the son of a famous writer, painter, and instrumentalist. Sukumar Ray worked during the pinnacle of the Bengal Renaissance and was close friends with Rabindranath Tagore.
Birthdate: December 9, 1913
Sun Sign: Sagittarius
Birthplace: Navsari, Gujarat, India
Died: January 15, 2012
Homai Vyarawalla, better known as Dalda 13, created history as India's first female photojournalist. The Padma Vibhushan-winning photographer had initially released her photos under the initials of her husband, M.J.V., the renowned photographer Manekshaw Vyarawala. Mostly found in crisp khadi sarees, she documented Indian politics accurately.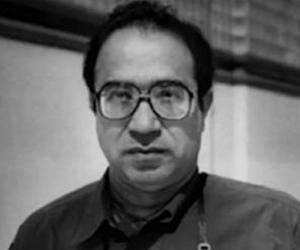 Birthdate: October 22, 1942
Sun Sign: Libra
Birthplace: Jaipur, India
Died: April 18, 1999
Raghubir Singh was an Indian photographer best remembered for capturing landscapes and the people of India. A self-taught photographer, Singh worked with popular publications like The New York Times, National Geographic Magazine, and Time. Singh is credited with reinventing the use of color during the early 1970s. His photographs are displayed in popular museums like the Museum of Modern Art.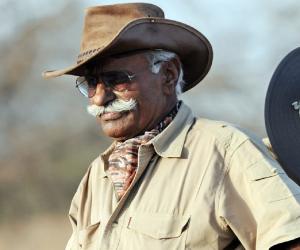 Birthdate: August 10, 1938
Sun Sign: Leo
Birthplace: India
Died: March 1, 2011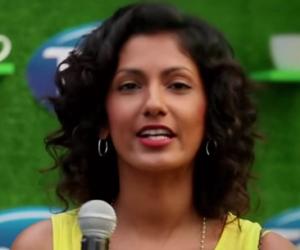 Birthdate: April 23, 1974
Sun Sign: Taurus
Birthplace: Mumbai, Maharashtra, India
7
Pablo Bartholomew
(He is noted for his photography, as an educator running photography workshops, and as manager of MediaWeb)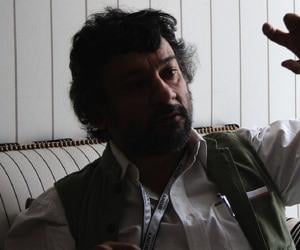 Birthdate: December 18, 1955
Sun Sign: Sagittarius
Birthplace: New Delhi, India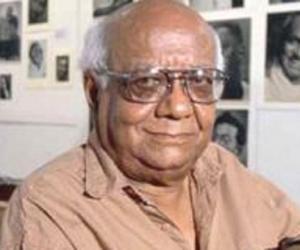 Birthdate: April 17, 1918
Sun Sign: Aries
Birthplace: Assam, India
Died: June 21, 2012