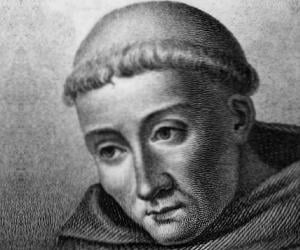 .
Famous As: Abbot
Birthdate: 1090 AD
Birthplace: Fontaine-lès-Dijon, France
Died: August 20, 1153
Bernard of Clairvaux, or Saint Bernard, was a 12th-century Burgundian monk, who became the abbot of the abbey of Clairvaux, founded by him. He chose to live a life of physical austerities, which caused him ailments such as anemia. He is revered as the patron saint of beekeepers and candlemakers.