1
Georges Canguilhem
(Philosopher)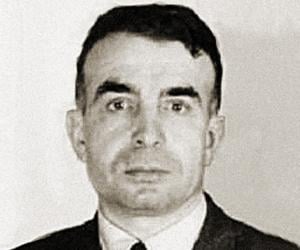 Birthdate: June 4, 1904
Sun Sign: Gemini
Birthplace: Castelnaudary, Aude, France
Died: September 11, 1995
2
Jean Marc Gaspard Itard
(Physician)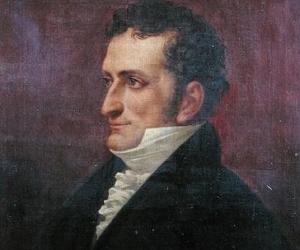 Birthdate: April 24, 1774
Sun Sign: Taurus
Birthplace: Oraison, France
Died: July 5, 1838
3
Claude Perrault
(Architect)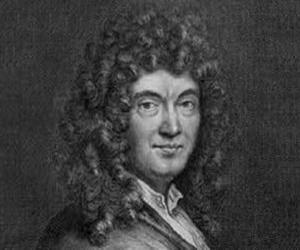 Birthdate: September 25, 1613
Sun Sign: Libra
Birthplace: Paris, France
Died: October 9, 1688
French architect Claude Perrault is best known for his design of the Louvre's eastern façade. Trained in math and medicine, he began his career as a physician. He was also part of the Academy of Sciences. Apart from designing the Colonnade, he had also designed the Paris Observatory.
4
Madeleine Pauliac
(Doctor)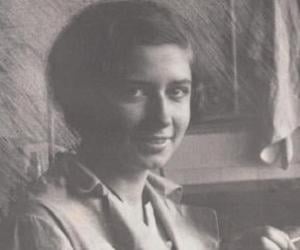 Birthdate: September 17, 1912
Sun Sign: Virgo
Birthplace: Villeneuve-sur-Lot, France
Died: February 13, 1946
Part of the French Resistance movement, Madeleine Pauliac was also a doctor. She is best known for her relentless service in Poland and the Soviet Union, and her efforts in helping the French wounded in World War II. Anne Fontaine's 2016 film Les innocents portrayed her heroics during her Polish mission.
5
Xavier Bichat
(Medical doctor)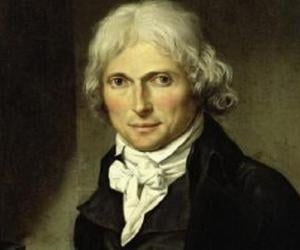 Birthdate: November 14, 1771
Sun Sign: Scorpio
Birthplace: Thoirette, France
Died: July 22, 1802
6
Georges-Fernand Widal
(Physician)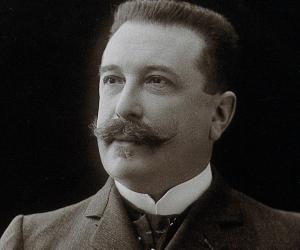 Birthdate: March 9, 1862
Sun Sign: Pisces
Birthplace: Dellys, Algeria
Died: January 14, 1929
7
Judah ben Saul ibn Tibbon
(French-Spanish Translator and Physician) Birthdate: 1120 AD
Birthplace: Granada, Spain
Died: November 30, 1190
Judah ben Saul ibn Tibbon was a French-Spanish physician and translator. Many among his extant translated works include the works of famous philosophers like Bahya ibn Paquda, Saadia, Solomon ibn Gabirol, and Judah ha-Levi into Hebrew. Although he was born in Spain, Judah ben Saul ibn Tibbon spent much of his career in France, where he died in 1190.
8
Théophraste Renaudot
(Physician)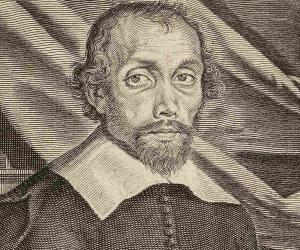 Birthdate: 1586
Sun Sign: Sagittarius
Birthplace: Loudun, France
Died: October 25, 1653
9
Clément Juglar
(French Physician and Economist Who Made Detailed Studies of Cycles in Business and Trade)
Birthdate: October 15, 1819
Sun Sign: Libra
Birthplace: Paris, France
Died: February 28, 1905
Clément Juglar was a French doctor and statistician. Even while practicing as a doctor, he wrote several articles on trends in French population statistics over several decades. He developed an economic theory of business cycles and is believed to be one of the first to do so. His theory inspired later economists such as Joseph Schumpeter.
10
Jean-Baptiste Bouillaud
(Physician)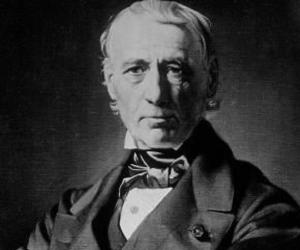 Birthdate: September 16, 1796
Sun Sign: Virgo
Birthplace: Garat, France
Died: October 29, 1881 Birthdate: 1150 AD
Birthplace: Languedoc, France
Died: 1209 AD
12
Moses ibn Tibbon
(Author, Physician, and Translator in Provence) Birthdate: 1195 AD
Birthplace: Marseille, France
Died: 1274 AD