Birthdate: April 1, 1987
Sun Sign: Aries
Birthplace: Yixing, Wuxi, China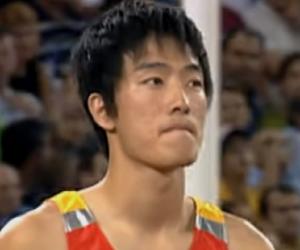 Birthdate: July 13, 1983
Sun Sign: Cancer
Birthplace: Shanghai
Hurdler Liu Xiang created history by becoming the first Chinese Olympic gold medalist in any men's track-and-field event. While he excelled in high jump in his younger days, he deviated to hurdles by 15. He has also earned gold medals at the world championships and the Asian Games.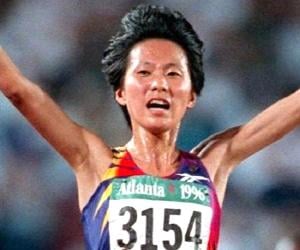 Birthdate: January 19, 1973
Sun Sign: Capricorn
Birthplace: Jiaohe, Jilin, Jilin City, China
Wang Junxia is a Chinese retired long-distance runner who currently holds the world record for 3000-metre run. From 1993 to 2016, she was the world record holder for the 10,000-metre run. After winning the 1993 World Championships, Wang went on to win the gold medal at the 1994 Asian Games for 10,000 meters. She won an Olympic gold in 1996.
4
Deng Yaping
(Former table tennis player, who won eighteen world championships including four Olympic championships between 1989 and 1997)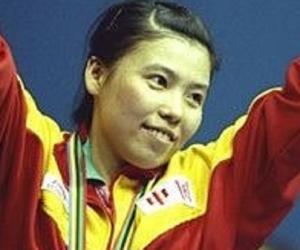 Birthdate: February 6, 1973
Sun Sign: Aquarius
Birthplace: Zhengzhou, China
5
Fu Mingxia
(Chinese Diver, Multiple Olympic Gold Medalist and World Champion)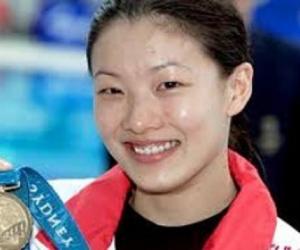 Birthdate: August 16, 1978
Sun Sign: Leo
Birthplace: Wuhan, China
Fu Mingxia is a Chinese retired diver who won the platform-diving world championship title at the age of 12, becoming the youngest diving champion of all time. She is also one of the youngest diving champions at the Olympics, she won a gold medal at the age of 13 in Barcelona Olympics in 1992. Fu finished her career with four Olympic gold medals and two World Championships.