Birthdate: August 8, 1974
Sun Sign: Leo
Birthplace: Hamilton, Canada
Birthdate: June 24, 1991
Sun Sign: Cancer
Birthplace: Winnipeg, Canada
Part of the 2017 Forbes 30 Under 30 list of young scientists, Canadian-American mathematician John Urschel has previously had an illustrious football career as part of the NFL team Baltimore Ravens. He played with the Ravens without revealing that he was a full-time graduate student at MIT.
3
Erik Demaine
(Mathematician, Computer scientist, University teacher)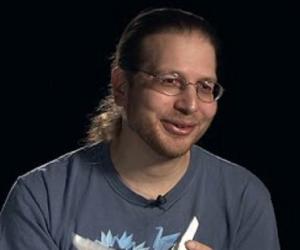 Birthdate: February 28, 1981
Sun Sign: Pisces
Birthplace: Halifax
A child prodigy, Erik Demaine entered university at 12 and completed his PhD at 20, in spite of being homeschooled. He then joined the MIT computer science faculty, becoming the institute's youngest professor. A computational origami expert, he has appeared in documentaries such as The Origami Revolution and written several books.
4
Stephen Cook
(American-Canadian Computer Scientist and Mathematician)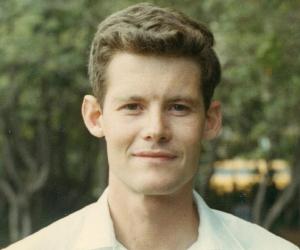 Birthdate: December 14, 1939
Sun Sign: Sagittarius
Birthplace: Buffalo, New York, United States
A.M. Turing Award-winning American-Canadian computer scientist Stephen Cook is known for his contribution to the development of the computational complexity theory and laid down the Cook–Levin theorem. The Harvard alumnus has also taught at institutes such as the University of Toronto. He is also an avid sailor and violinist.
5
Simon Newcomb
(Astronomer, Mathematician, Economist, Novelist, Writer, Teacher, University teacher, Science fiction writer)
Birthdate: March 12, 1835
Sun Sign: Pisces
Birthplace: Nova Scotia
Died: July 11, 1909
Initially a herbalist's apprentice, Simon Newcomb later deviated to mathematics and astronomy. Born to a schoolteacher, he had loved math since age 5 but wasn't formally educated. He later joined Harvard University, taught math at the US Navy, detected locations of celestial bodies, and wrote a science-fiction novel, too.
6
W. T. Tutte
(British-Canadian Mathematician Best Known for His Work on Code-Breaking in World War II)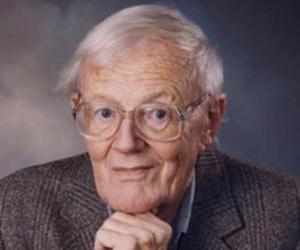 Birthdate: May 14, 1917
Sun Sign: Taurus
Birthplace: Newmarket, Suffolk, England
Died: May 2, 2002
Born to working-class parents who were employed with the upkeep of the Fitzroy House stables, W. T. Tutte completed his high school studies on scholarships. Initially interested in physical chemistry, he later focused on math and became a genius codebreaker. He deciphered several intricate German military codes, such as FISH.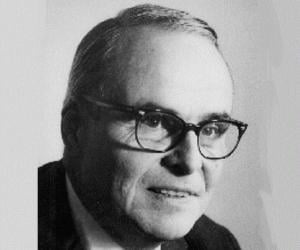 Birthdate: November 28, 1905
Sun Sign: Sagittarius
Birthplace: Ontario
Died: January 25, 1995
Canadian mathematician Albert W. Tucker is remembered for his contribution to the field of operations research, primarily non-linear programming and game theory. The Princeton alumnus was also associated with Harvard as a research fellow and later taught math at Princeton. John Nash was one of his PhD students.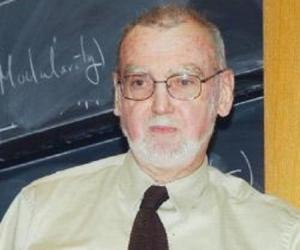 Birthdate: October 6, 1936
Sun Sign: Libra
Birthplace: New Westminster
Canadian mathematician Robert Langlands is best known for his Langlands program. The Yale alumnus later taught at Yale and Princeton. His contributions include research on number theory and representation theory, and he has received several honors, including an Abel Prize and the Order of Canada.
9
Louis Nirenberg
(Mathematician considered one of the most outstanding mathematicians of the 20th century.)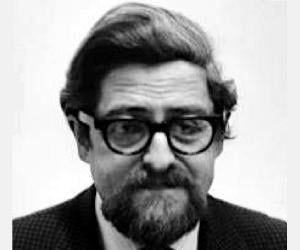 Birthdate: February 28, 1925
Sun Sign: Pisces
Birthplace: Hamilton, Canada
Died: January 26, 2020
Louis Nirenberg was a Canadian-American mathematician. He is counted as one of the most outstanding mathematicians of the 20th century. He specialized in the field of partial differential equations. He extensively collaborated with Shmuel Agmon and Avron Douglis to extend the Schauder theory. He was the recipient of several awards and honors, including the Bôcher Memorial Prize.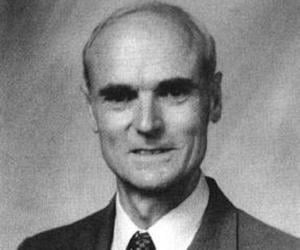 Birthdate: February 9, 1907
Sun Sign: Aquarius
Birthplace: London, England
Died: March 31, 2003
British-Canadian mathematician Harold Scott MacDonald Coxeter is regarded as one of the most influential geometers ever born. He showed immense skill in both math and music as a child. During his 6 decades at the University of Toronto, he wrote several books. He was also a Fellow of the Royal Society.
11
William Kahan
(Canadian Mathematician and Computer Scientist Known for His 'Fundamental Contributions to Numerical Analysis')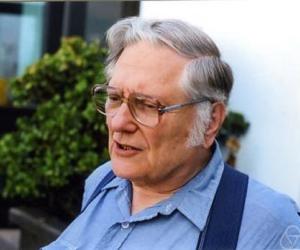 Birthdate: June 5, 1933
Sun Sign: Gemini
Birthplace: Toronto, Canada
A.M. Turing Award-winning Canadian computer scientist William Kahan was the man behind the IEEE 754-1985 specification for floating-point calculation, which makes sure computations on different computers produce identical results. He also laid down the Kahan summation algorithm. The University of California, Berkeley professor is also an ACM Fellow.
12
Irving Kaplansky
(Canadian Mathematician Famous for His Contributions to 'Ring Theory', 'Group Theory' and 'Field Theory')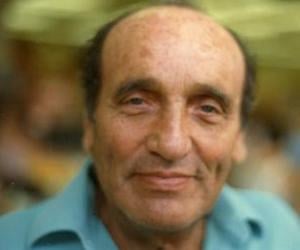 Birthdate: March 22, 1917
Sun Sign: Aries
Birthplace: Toronto, Canada
Died: June 25, 2006
Born to working-class Polish immigrants in Canada, Irving Kaplansky later became one of the first to get a Putnam Fellowship to Harvard University. A mathematics professor, he made major contributions to areas such as group theory. A skilled musician, too, he had played in bands and composed math-themed songs. Birthdate: October 29, 1925
Sun Sign: Scorpio
Birthplace: Winnipeg, Manitoba, Canada
Died: June 17, 2012
Nathan Divinsky was a Canadian chess master, mathematician, chess official, and university professor. Divinsky achieved international recognition when he married Kim Campbell who served as the 19th Prime Minister of Canada. As a chess player, Divinsky represented his country at the Chess Olympiad on two occasions. As a chess writer, Nathan Divinsky contributed to several Canadian chess magazines. Birthdate: July 6, 1913
Sun Sign: Cancer
Birthplace: Lindsay, Ontario, Canada
Died: March 2, 1997
15
Douglas George Chapman
(Mathematical statistician) Birthdate: March 20, 1920
Sun Sign: Pisces
Birthplace: Provost, Canada
Died: July 9, 1996