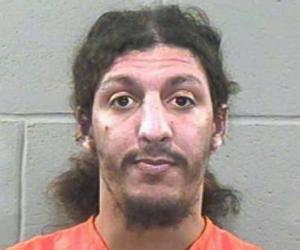 .
Famous As: Terrorist
Birthdate: August 12, 1973
Sun Sign: Leo
Birthplace: Bromley, United Kingdom
Famous As: Murderer
Birthdate: August 17, 1988
Sun Sign: Leo
Birthplace: Al Jahra, Kuwait
Died: November 12, 2015
Famous As: Suspected Terrorist
Birthdate: December 5, 1983
Sun Sign: Sagittarius
Birthplace: Banbridge, United Kingdom
Died: November 12, 2014
Called the 'white widow', British national Samantha Lewthwaite is one of the most wanted terrorists in the world. She has been linked to the Somali terrorist group Al Shabaab and was reportedly involved in the 2013 Nairobi Westgate shopping mall terror attack. She is the widow of one of the four suicide bombers who carried out the July 2005 London subway terror attacks. .
Famous As: Terrorist
Birthdate: December 23, 1973
Sun Sign: Capricorn
Birthplace: London, England