Birthdate: November 4, 1981
Sun Sign: Scorpio
Birthplace: Grimsby, Lincolnshire
2
Dan Wheldon
(British Racing Driver & 'Indianapolis Motor Speedway Hall of Fame' Inductee)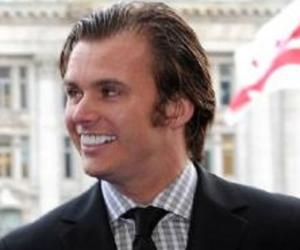 Birthdate: June 22, 1978
Sun Sign: Cancer
Birthplace: Emberton, Buckinghamshire, England
Died: October 16, 2011
Dan Wheldon was a British racing driver best remembered for winning the IndyCar Series Drivers' Championship title in 2005 for Andretti Green Racing (AGR). He is also remembered for winning the Indianapolis 500 twice. Dan Wheldon was killed at the age of 33 while competing in the 2011 IZOD IndyCar World Championship when his car collided with a fence post.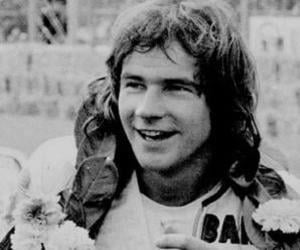 Birthdate: September 11, 1950
Sun Sign: Virgo
Birthplace: London, England
Died: March 10, 2003
Birthdate: July 1, 1965
Sun Sign: Cancer
Birthplace: Blackburn, Lancashire, England, UK
5
Mike Hailwood
(One of the Few Men to Participate at Grand Prix Level in Both Car and Motorcycle Racing)
Birthdate: April 2, 1940
Sun Sign: Aries
Birthplace: Great Milton, Oxfordshire, England
Died: March 23, 1981
Counted among the greatest racers of all time, Mike Hailwood was one of the few men to participate at Grand Prix level in both car and motorcycle racing. A nine-time world champion, Mike Hailwood also won 76 Grand Prix races in his motorcycle racing career. In 2001, he was inducted into the International Motorsports Hall of Fame.
6
James Toseland
(English Singer-Songwriter, Pianist, and Former Motorcycle Racer)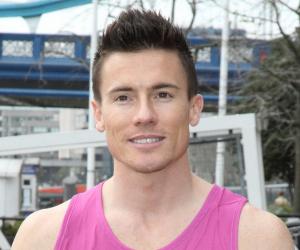 Birthdate: October 5, 1980
Sun Sign: Libra
Birthplace: Sheffield
Retired English motorcycle racer James Toseland is also a talented pianist and sings for his rock band, Toseland. While he had a promising career in racing, having participated in the Superbike and MotoGP World Championships, he switched to music after a wrist injury ended his racing career.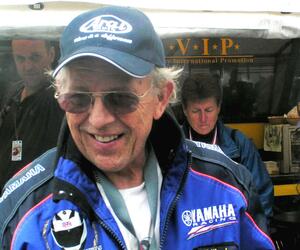 Birthdate: January 1, 1939
Sun Sign: Capricorn
Birthplace: Bedfordshire, Luton, England
8
Tom Sykes
(English Professional Motorcycle Racer)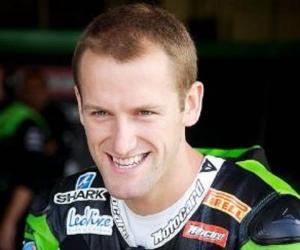 Birthdate: August 19, 1985
Sun Sign: Leo
Birthplace: Huddersfield, England, United Kingdom
British motorcycle racer Tom Sykes began his career with the British Supersport Championship. He later represented WorldSBK and Kawasaki, and eventually moved on to the BMW Motorrad WorldSBK team in 2019. He was inspired to join motorcycle racing by his grandfather, who lent him his 600cc Ninja for weekend races.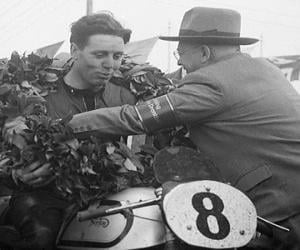 Birthdate: March 29, 1923
Sun Sign: Aries
Birthplace: St Helens
Died: May 1, 2015