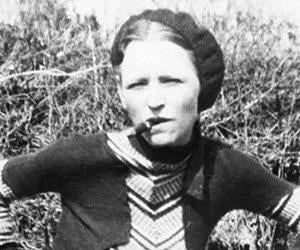 .
Famous As: Thief
Birthdate: October 1, 1910
Sun Sign: Libra
Birthplace: Rowena, Texas, United States
Died: May 23, 1934
Best known as part of the legendary criminal couple Bonnie and Clyde, Bonnie Parker was infamous for her bank robberies with her partner Clyde Chestnut Barrow. They apparently murdered several policemen, too. Their crimes were romanticized in many movies including a 1967 film starring Faye Dunaway as Bonnie.