1
Tom Verlaine
(Guitarist, Singer, Singer-songwriter, Songwriter)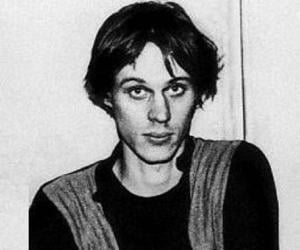 Birthdate: December 13, 1949
Sun Sign: Sagittarius
Birthplace: Morristown
2
Frederick R. Koch
(Former philanthropist, Founder of Koch Industries)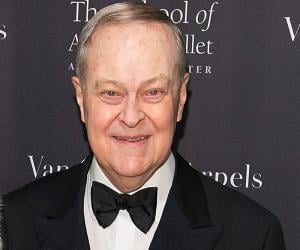 Birthdate: August 26, 1933
Sun Sign: Virgo
Birthplace: Wichita, Kansas, United States
Died: February 12, 2020
3
Isabella Stewart Gardner
(Art collector)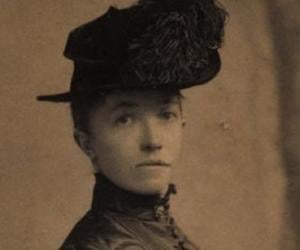 Birthdate: April 14, 1840
Sun Sign: Aries
Birthplace: New York City
Died: July 17, 1924
4
Clement Greenberg
(Art collector, Art historian, Art critic, Journalist)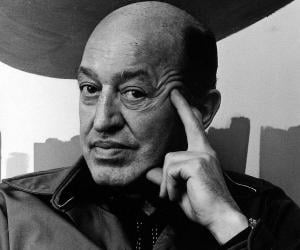 Birthdate: January 16, 1909
Sun Sign: Capricorn
Birthplace: New York City
Died: May 7, 1994
5
Mimi Gardner Gates
(curator)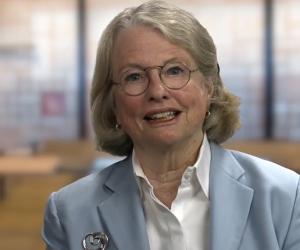 Birthdate: March 27, 1926
Sun Sign: Aries
Birthplace: Baltimore, Maryland Baltimore, Maryland
Died: July 25, 1966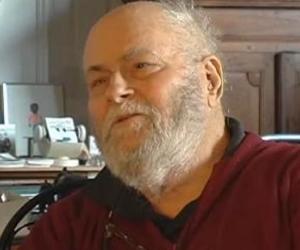 Birthdate: January 1, 1924
Sun Sign: Capricorn
Birthplace: Ann Arbor, Michigan, United States
Died: October 25, 2013
8
Jerry Saltz
(Senior Art Critic and Columnist for New York Magazine)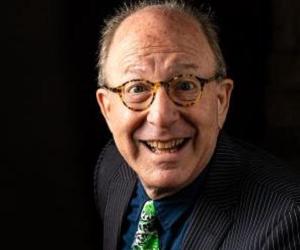 Birthdate: February 19, 1951
Sun Sign: Pisces
Birthplace: Oak Park, Illinois, United States
9
Larry Gagosian
(Art collector)
Birthdate: April 19, 1945
Sun Sign: Aries
Birthplace: Los Angeles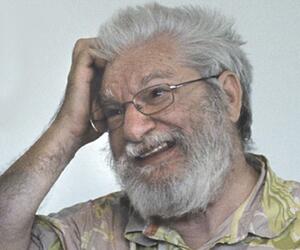 Birthdate: March 31, 1942
Sun Sign: Aries
Birthplace: Urbana, Illinois
11
S.S. Van Dine
(Art Critic)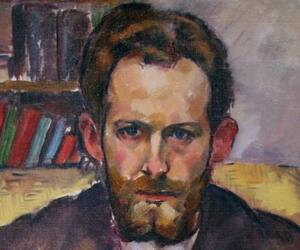 Birthdate: October 15, 1888
Sun Sign: Libra
Birthplace: Charlottesville, Virginia, United States
Died: April 11, 1939
12
Michael Fried
(Art critic, Art historian, Historian, University teacher, Journalist)
Birthdate: April 12, 1939
Sun Sign: Aries
Birthplace: New York City
13
Hal Foster
(art historian, university teacher, journalist)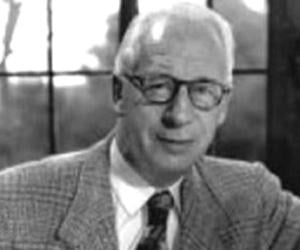 Birthdate: August 13, 1955
Sun Sign: Leo
Birthplace: Seattle
14
Rosalind E. Krauss
(Art Critic)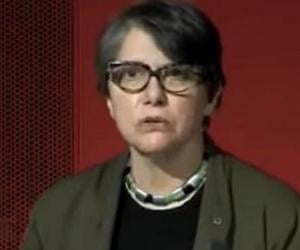 Birthdate: November 30, 1941
Sun Sign: Sagittarius
Birthplace: Washington, D.C., United States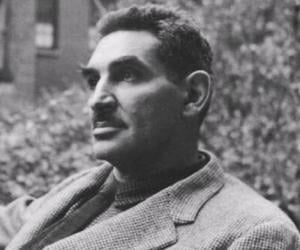 Birthdate: February 2, 1906
Sun Sign: Aquarius
Birthplace: New York, New York, United States
Died: July 11, 1978
Birthdate: April 14, 1937
Sun Sign: Aries
Birthplace: New York, New York, United States
17
Gelett Burgess
(American Artist, Writer and Key Figure in the San Francisco Bay Area Literary Renaissance in the 1890s)
Birthdate: January 30, 1866
Sun Sign: Aquarius
Birthplace: Boston, United States
Died: September 18, 1951
Gelett Burgess was an American poet, artist, art critic, author, and humorist. He is credited with introducing French modern art to the USA. He is also credited with coining the term blurb. In 1891, he established the San Francisco Boys' Club Association which was later renamed Boys & Girls Clubs of San Francisco.
18
Coosje van Bruggen
(Sculptor)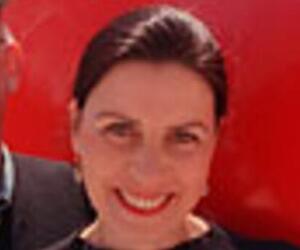 Birthdate: June 6, 1942
Sun Sign: Gemini
Birthplace: Groningen, Netherlands
Died: January 10, 2009
Dutch-American sculptor Coosje van Bruggen is best known for her collaborations with her sculptor husband, Claes Oldenburg. Their works include Shuttlecocks at the Donald J. Hall Sculpture Park and Flashlight at the University of Nevada. She has also penned several books and been a sculpture critic at Yale University.
19
Fairfield Porter
(Painter)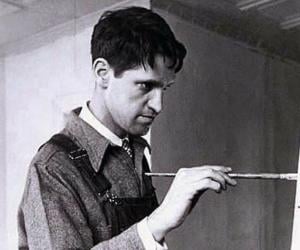 Birthdate: June 10, 1907
Sun Sign: Gemini
Birthplace: Winnetka, Illinois, United States
Died: September 18, 1975
20
Dave Hickey
(Critic, Journalist)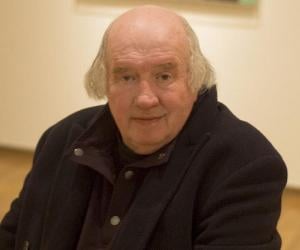 Birthdate: December 5, 1940
Sun Sign: Sagittarius
Birthplace: Fort Worth
21
Maurice Berger
(Historian)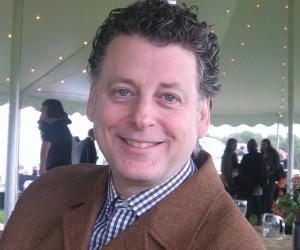 Birthdate: May 22, 1956
Sun Sign: Gemini
Birthplace: New York, New York, United States
Died: March 23, 2020
22
William Wetmore Story
(Poet)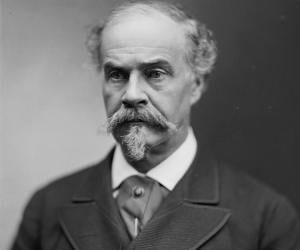 Birthdate: February 12, 1819
Sun Sign: Aquarius
Birthplace: Salem, Massachusetts, United States
Died: October 7, 1895
23
Henry Geldzahler
(Historian, Writer)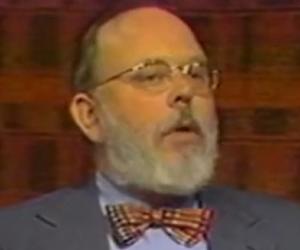 Birthdate: July 9, 1935
Sun Sign: Cancer
Birthplace: Antwerp, Belgium
Died: August 16, 1994
24
Hilton Kramer
(Art Critic)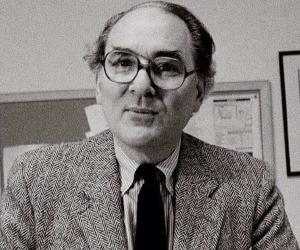 Birthdate: March 25, 1928
Sun Sign: Aries
Birthplace: Gloucester, Massachusetts, United States
Died: March 27, 2012
25
Sadakichi Hartmann
(Critic)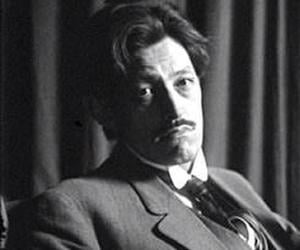 Birthdate: November 8, 1867
Sun Sign: Scorpio
Birthplace: Dejima, Nagasaki, Japan
Died: November 22, 1944
26
Irving Sandler
(Art critic)
Birthdate: July 22, 1925
Sun Sign: Cancer
Birthplace: New York, New York, United States
Died: June 2, 2018
27
Kenyon Cox
(American Illustrator, Painter, Muralist, Teacher, and Writer)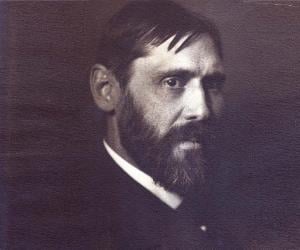 Birthdate: October 27, 1856
Sun Sign: Scorpio
Birthplace: Warren, Ohio, United States
Died: March 17, 1919
28
James Gibbons Huneker
(Art critic and writer)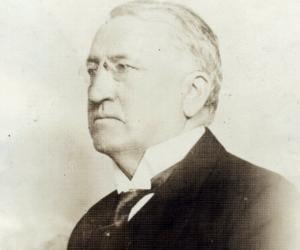 Birthdate: January 31, 1857
Sun Sign: Aquarius
Birthplace: Philadelphia, Pennsylvania, United States
Died: February 9, 1921
Birthdate: March 26, 1935
Sun Sign: Aries
Birthplace: New York City, New York, United States
30
Luis Camnitzer
(Artist-curator)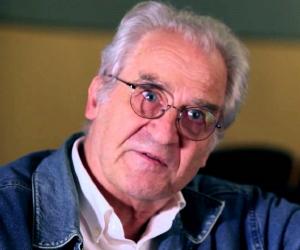 Birthdate: November 6, 1937
Sun Sign: Scorpio
Birthplace: Lübeck, Germany
Birthdate: August 11, 1927
Sun Sign: Leo
Birthplace: Brooklyn, New York, United States
Died: January 22, 2006
32
Samuel Putnam Avery
(Connoisseur)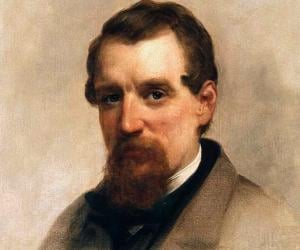 Birthdate: March 17, 1822
Sun Sign: Pisces
Birthplace: New York City, New York, United States
Died: August 11, 1904
33
Elisabeth Luther Cary
(Writer) Birthdate: May 18, 1867
Sun Sign: Taurus
Birthplace: Brooklyn, New York, United States
Died: July 13, 1936
34
William Crary Brownell
(Ccritic)
Birthdate: August 30, 1851
Sun Sign: Virgo
Birthplace: New York City, New York, United States
Died: July 22, 1928