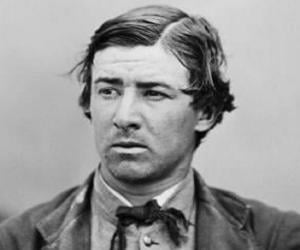 Birthdate: June 16, 1842
Sun Sign: Gemini
Birthplace: Maryland, United States
Died: July 7, 1865
2
Otto Loewi
(Former pharmacologist and psychobiologist who discovered the role of acetylcholine as an endogenous neurotransmitter)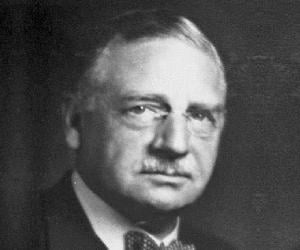 Birthdate: June 3, 1873
Sun Sign: Gemini
Birthplace: Frankfurt, Germany
Died: December 25, 1961
Otto Loewi was a German-born American psycho-biologist and pharmacologist, whose research on neurology proved that chemicals were involved in the transmission of nerve impulses. Working with Sir Henry Dale, he established the role of acetylcholine as an endogenous neurotransmitter, co-winning the Nobel Prize for it. Later, he worked on diabetes and devised Loewi's test for the detection of pancreatic disease.
3
Henry Hallett Dale
(English Physiologist, Pharmacologist and 1936 Nobel Prize Winner in Medicine)
Birthdate: June 9, 1875
Sun Sign: Gemini
Birthplace: London, England
Died: July 23, 1968
Henry Hallett Dale was an English physiologist and pharmacologist. He is best remembered for winning the prestigious Nobel Prize in Physiology or Medicine in 1936 along with Otto Loewi. Henry Hallett Dale was also the recipient of many other awards like the Royal Medal, the Copley Medal, and the Albert Medal.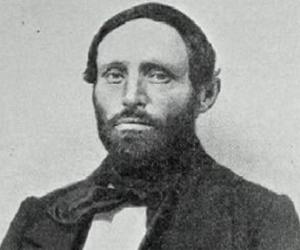 Birthdate: November 4, 1806
Sun Sign: Scorpio
Birthplace: Koblenz, Germany
Died: September 28, 1879
5
Joshua Harold Burn
(British Pharmacologist Known for His Research in the Measurement of Hormones and Vitamins in Human Body) Birthdate: March 6, 1892
Sun Sign: Pisces
Birthplace: Barnard Castle, England
Died: July 13, 1981
6
Friedrich Karl Kleine
(German Pharmacologist and Microbiologist Who Developed the First Successful Remedy for Sleeping Sickness)
Birthdate: May 14, 1869
Sun Sign: Taurus
Birthplace: Stralsund, Germany
Died: March 22, 1951
Friedrich Karl Kleine was a German pharmacologist and microbiologist. He is best remembered for developing the first successful remedy for African trypanosomiasis or sleeping sickness. Friedrich Karl Kleine was the recipient of several prestigious awards, including the Bernhard Nocht Medal, which was awarded to him in 1925.