The personality traits and characteristic of October 20 individuals include being friendly, compassionate and fair-minded. Browse through this article for a list of famous people born on 20th October and also know more about their personality traits.
The astrological influence of the probability of the personality of individuals born on October 20 is dependent on two celestial bodies, Venus and Moon. While the former rule the zodiacal group, the latters is the governor of the actual date in which these individuals are born. Together, these two define the uniqueness of October 20th people. Individuals with this birthday are friendly, compassionate and fair-minded. They possess an enthusiastic approach to life which is perfectly blended by their imaginative and creative thinking. Additionally their communicative spirit makes them sociable and affable with everyone around. However, October 20th individuals are prone to showing irritable and undisciplined behavior in unfavourable situations. They are also prone to being excessively stubborn when upset or angry.
Arthur Rimbaud
Poet
Died on: 10 November 1891
Born in: Charleville-Mézières
Nationality: French
Year Of Birth: 1854
Bela Lugosi
Died on: 16 August 1956
Born in: Lugos, Austria-Hungary
Nationality: Hungarian
Year Of Birth: 1882
Charles Ives
American Modernist Composer
Died on: 19 May 1954
Born in: Danbury
Nationality: American
Year Of Birth: 1874
John Dewey
American Philosopher, Psychologist and Educational Reformer
Died on: 01 June 1952
Born in: Burlington, Vermont
Nationality: American
Year Of Birth: 1859
Joyce Brothers
Died on: 13 May 2013
Born in: New York City, New York, U.S.
Nationality: American
Year Of Birth: 1927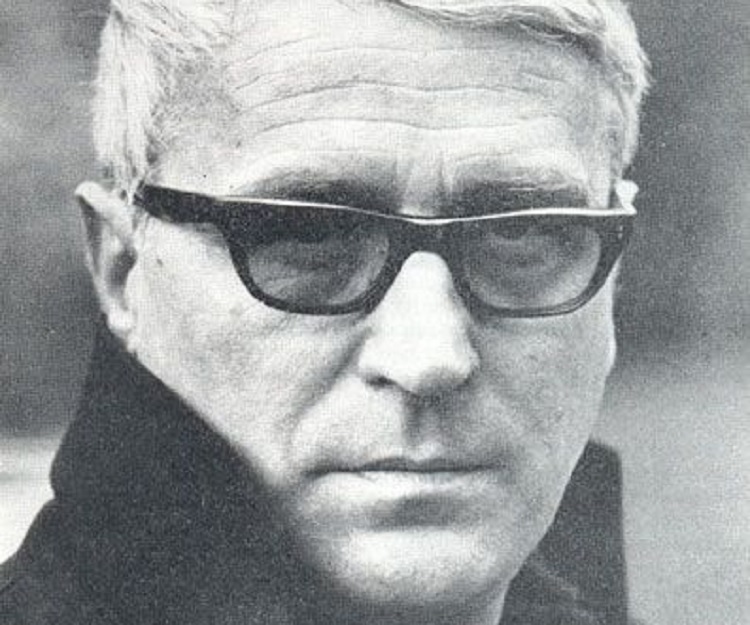 Jože Javoršek
Playwright
Died on: 02 September 1990
Born in: Velike Lašče
Nationality: Slovene
Year Of Birth: 1920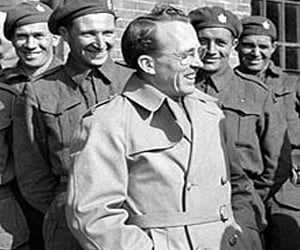 Tommy Douglas
Former Canadian Politician & Baptist Minister
Died on: 24 February 1986
Born in: Falkirk
Nationality: Canadian
Year Of Birth: 1904

Alphonse Allais
Died on: 28 October 1905
Born in: Honfleur, Calvados
Year Of Birth: 1854

Anna Neagle
Died on: 03 June 1986
Born in: Forest Gate
Nationality: British
Year Of Birth: 1904

Henry John Temple, 3rd Viscount Palmerston
Died on: 18 October 1865
Born in: Broadlands
Nationality: British
Year Of Birth: 1784

John Burns
Born in: Vauxhall, London
Nationality: British
Year Of Birth: 1858

Lewis Grizzard
Died on: 20 March 1994
Born in: Fort Benning, Georgia, United States
Nationality: American
Year Of Birth: 1946

Mickey Charles Mantle
Died on: 13 August 1995
Born in: Spavinaw, Oklahoma
Nationality: American
Year Of Birth: 1931

Thomas Earl Petty
Born in: Gainesville
Nationality: American
Year Of Birth: 1950

Thomas H. Schulman
Nationality: American
Year Of Birth: 1950
Personality Traits & Characteristic of Famous People Born on October 20

Personality
The personality traits of individuals born on October 20 include being persuasive, friendly and fair minded. These people have a balanced approach in life and dislike any sort of injustice or inequality, a trait commonly seen in all Librans. However, October 20 folks differ from their counterparts in their decision taking ability. Unlike others, these people are adept at taking decision. By nature, they are kind, caring, emotional and sympathetic. They like to exchange their feelings and thoughts. Endowed with an optimistic mind-set, these people mostly look at the brighter side of things and can get a bit idealistic in their thinking. Highly imaginative and creative, these people possess an intelligent humanitarian approach to life. Look wise, they are stylish and impressive and possess a deep sense of individuality.

Health
Physical healthiness is dependent on the emotional health of individuals born on August 20. When happy, these people experience good health due to following a healthy diet, daily workout routine and avoiding bad habits. It gives them an added radiance and makes them look bright and cheerful. August 20th individuals need to include daily exercises such as walking and light aerobics in their daily diet to ensure sound health. Since these people are sensitive to dust, pets and pollen, allergies are something to watch out for. Practicing yoga would also help achieve a healthy equilibrium for mind and body.

Finance
Financial problems are common for those celebrating their birthday on the twentieth days of August. These people desire for luxury in life and hence are prone to spending impulsively. Saving is also an art that is elusive to those with this birthday. As such, facing financial trouble, taking credit and having an offsetting bank balance is common to these individuals.

Career
Individuals with an October 20th birthday have a lot of choices when it comes to picking a career option on life. Since these people are on the lookout of a job that is varied, challenging and at the same enjoyable, they mostly go through several professions before settling into one that is perfect for them. Since these people have been blessed with a kind and sympathetic disposition, they do well in social work or caring professions. Whatever the choice is, October 20th folks are determined and work hard to succeed in the chosen field.

Relationships, Marriage & Children
Librans born on October 20th are blessed with a warm heart and dreamy expectations about romance. They look for a partner with whom they can share a solid bond of love. Since these people are extremely giving and committed in a long term relationship, they expect the same in return. An ideal partner is one who can provide plentiful attention and affection. In addition to this, he/she need to be fiercely loyal and trustworthy. Unlike other Librans, October 20 individuals are extremely expressive and use the medium of words and actions to let out their feelings and emotions. What's more, these people make great listeners and thus are successful in building a harmonious relationship. In matters of parenting, October 20 folks need to first make up their mind. Only when they are able to reconcile their thoughts and are ready to take up the responsibility do they step ahead in the relationship.

Lucky Color: Cream, White, Green
Lucky Number: 2, 11, 20, 29, 38, 47, 56
Lucky Days (of the week): Monday, Thursday, Sunday
Lucky Days (of the month): 2, 11, 20