November 26 individuals belong to the zodiacal group of Sagittarius. Browse through this article for a list of famous people born on 26th November and also know more about their personality traits.
Astrologically, the probability of the personality of November 26 individuals is dependent on dominance of the planetary position of the celestial bodies, Jupiter and Saturn. While the former is the reigning planet of the zodiacal group, the latter governs the actual date in which these individuals are born. Thus, the two planets together determine the predicted uniqueness of these people. While November 26 individuals are endowed with the usual Sagittarian qualities of competence, positivism and attentive listening, Saturn brings about a strong sense of determination, focus and hard-working nature to these people. Other positive attributes include charming personality, utmost dependability, realistic nature, cautious approach and unrivalled honesty. The only thing that November 26 natives need to work on is their stubborn bluntness and critical nature which mostly is prompted by an upsetting situation or misfortune.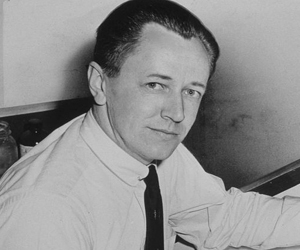 Charles M. Schulz
Died on: 12 February 2000
Born in: Minneapolis
Nationality: American
Year Of Birth: 1922
Elizabeth Blackburn
Born in: Hobart, Tasmania, Australia
Nationality: Australian, American
Year Of Birth: 1948
Ilona Staller
Porn star, Politician, and Singer.
Born in: Budapest
Nationality: Hungarian
Year Of Birth: 1951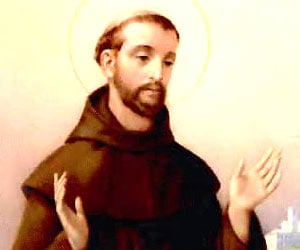 St Francis of Assisi
A friar and founder of the Order of Friars Minor (Franciscans)
Died on: 03 October 1226
Born in: Assisi, Duchy of Spoleto, Holy Roman Empire
Nationality: Italian
Year Of Birth: 1182
Verghese Kurien
Died on: 09 September 2012
Born in: Kozhikode, Kerala
Nationality: Indian
Year Of Birth: 1921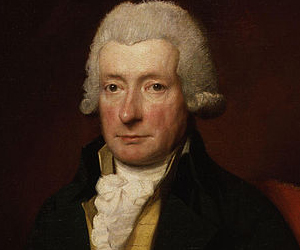 William Cowper
Poet
Died on: 25 April 1800
Born in: Berkhamsted
Nationality: British
Year Of Birth: 1731

Arnold Eric Sevareid
Died on: 09 July 1992
Nationality: American
Year Of Birth: 1912

Ellen White
Died on: 16 July 1915
Born in: Gorham, Maine
Nationality: American
Year Of Birth: 1827

Eugene Ionesco
Died on: 28 March 1994
Born in: Slatina, Romania
Nationality: French, Romanian
Year Of Birth: 1909

John Coyle White
Died on: 20 January 1995
Born in: Newport
Nationality: American
Year Of Birth: 1924

Porter Johnston Goss
Nationality: American
Year Of Birth: 1938

Robert Goulet
Died on: 30 October 2007
Born in: Lawrence, Massachusetts, U.S.
Nationality: American
Year Of Birth: 1933

Saint Francis of Assisi
Died on: 03 October 1226
Born in: Assisi, Duchy of Spoleto, Holy Roman Empire
Nationality: Italian
Year Of Birth: 1182
Personality Traits & Characteristic of Famous People Born on November 26

Personality
Individuals born on November 26 are blessed with a practical mind-set, optimistic approach and level-headedness. These people are charming and warm-hearted with a friendly disposition. What is unique about them is that they are much more hard-working and determined than their Sagittarian counterparts. It is this nature when coupled with an independent spirit makes achieving high standards easy for those with this birthdate. November 26 folks have a restless enthusiasm for travel and love exploring and discovering new places. Towards others, these people are honest, thoughtful and pleasant. Though they may be empathetic one moment and emotionally cold the other, one thing that remains constant is that they are great listeners. November 26 individuals are realistic, cautious and patient than most Sagittarians but can be highly persuasive as well.

Health
The general well-being of individuals born on November 26 can be greatly improved if they take proper care of their physical and mental energies and practice disciplined routine. Most of the times, the healthiness experienced by November 26 individuals is directly proportional to their state of mind. When happy and elated, the health condition remains stable but when sad, there is a drop in the well-being. Individuals with this birthday should include regular exercise and relaxation periods in their daily routine to stay fit and blessed. Also, they should keep a check on their eating habit and include variety and interesting food stuff to avoid binging on extra calorie food. Lower back, legs and knees are weak points of the body of these individuals and thus, should be taken care of.

Finance
The financial condition of individuals born on November 26 is sound. These people are extremely disciplined with money and rarely are seen going out of the box. They are excellent at managing money which makes budgeting easy and simple. What's more, November 26 individuals do not believe in taking credit and hence save duly every time. For bigger purchases as well, these people believe in saving and spending rather than spending and later paying dues or credit. .

Career
Making a career choice for Sagittarians born on November 26 is an easy decision. They normally are blessed with lots of academic talent and mostly look forward to enhancing their wisdom in the job they take up. Thus, any occupation that allows them the same is termed as an ideal profession for these individuals. Another option that November 26 individuals can explore is a profession that involves travelling. Since these people love to discover new places, a work profile that gives them the benefit of travelling can make way to be a suitable choice. Whatever work they take up, November 26 individuals are likely to excel in the same due to their strong practicality, focus and determination

Relationships, Marriage & Children
November 26 individuals are emotional being concerning relationships and matters of heart. They are deeply loving and trusting but need a supportive partner to bring out these emotions. While looking for a soul mate, these individuals look for one who would happily devote equal amount of time to love partnership. Also, the partner needs to share similar interest and liking. Since November 26 borns love freedom and independence, they do not like to be tied down and require a partner who would let them have their freedom without feeling jealous or bored. What differentiates these people to others is the fact that they are quick to commit than most Sagittarians. In love relationship, these people are loyal, frank, committed, passionate and demonstrative. As far as parenting is concerned, November 26 individuals make excellent parents they very well know the art of combining fun with discipline.

Lucky Color: Deep Blue, Black
Lucky Number: 8, 17, 26, 35, 44, 53
Lucky Days (of the week): Wednesday, Friday, Saturday
Lucky Days (of the month): 8, 17, 26