1
Emmanuelle Charpentier
(Researcher)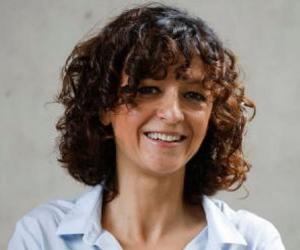 Birthdate: December 11, 1968
Sun Sign: Sagittarius
Birthplace: Juvisy-sur-Orge, France
2
Rebecca Lancefield
(American Microbiologist)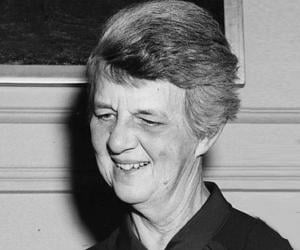 Birthdate: January 5, 1895
Sun Sign: Capricorn
Birthplace: New York, New York, United States
Died: March 3, 1981
Rebecca Lancefield was an American microbiologist best remembered for her association with the Rockefeller Institute for Medical Research. Over a period of 60 years, Lancefield published more than 50 publications. Rebecca Lancefield was the recipient of several prestigious awards, including the American Heart Association Achievement Award and the T. Duckett Jones Award.
3
Nkandu Luo
(Zambian Politician and Microbiologist Who is Known for Her Extensive Research into HIV/AIDS)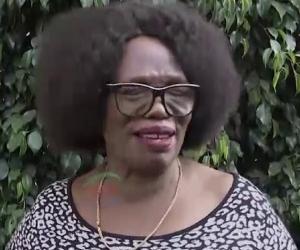 Birthdate: December 21, 1951
Sun Sign: Sagittarius
Birthplace: Chinsali, Zambia
Nkandu Luo is a Zambian politician and microbiologist. She is best known for her extensive research into HIV/AIDS at the University Teaching Hospital, where she was the former Head of Pathology and Microbiology. An important politician, Luo has held various ministerial offices, including the Ministry of Livestock and Fisheries, Ministry of Higher Education, and Ministry of Gender and Child Development.
4
Monica Musenero
(Ugandan women scientist)
Birthdate: 1965 AD
Birthplace: Patete, Butebo District, Uganda
5
Hattie Alexander
(American Microbiologist and Pediatrician)
Birthdate: April 5, 1901
Sun Sign: Aries
Birthplace: Baltimore, Maryland, United States
Died: June 24, 1968
Hattie Alexander was an American microbiologist and pediatrician. She is remembered for her service as the head of the bacterial infections program and as the lead microbiologist at Columbia-Presbyterian. Alexander occupied numerous positions at Columbia University, where she was respected for her work. She is the recipient of many awards, including the Elizabeth Blackwell Award and the E.Mead Johnson Award.



6
Dionicia Gamboa
(Peruvian Professor and Parasitologist)
Birthplace: Peruvian
Dionicia Gamboa is a Peruvian educator and parasitologist. She is best known for her association with the Institute of Tropical Medicine Alexander von Humboldt at the Cayetano Heredia University, where she works as a professor. Dionicia Gamboa's research focuses on a major malaria parasite species called Plasmodium vivax, which is found in South America and South-East Asia.
7
Julia Levy
(Microbiologist, Immunologist)
Birthdate: May 15, 1934
Sun Sign: Taurus
Birthplace: Singapore
8
Mary Bunting
(Fifth President of Radcliffe College)
Birthdate: July 10, 1910
Sun Sign: Cancer
Birthplace: New York City, New York, United States
Died: January 21, 1998
Mary Bunting was an American college president best remembered for her association with Radcliffe College, where she became the fifth president in 1960. She is also credited with integrating women into Harvard University. A microbiologist by profession, Mary Bunting taught and conducted research at several prestigious institutions, such as Goucher College, Bennington College, Wellesley College, and Yale University.