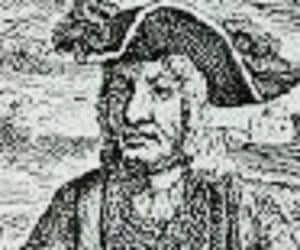 Birthdate: May 17, 1682
Sun Sign: Taurus
Birthplace: Puncheston, United Kingdom
Died: February 10, 1722
Birthdate: January 24, 1635
Sun Sign: Aquarius
Birthplace: Llanrumney, Glamorgan
Died: August 25, 1688
Henry Morgan was a Welsh privateer who later served as lieutenant governor of Jamaica. He is best remembered for raiding settlements on the Spanish Main. From the wealth acquired through his raids, Morgan became a plantation owner, buying three large sugar plantations in the Caribbean. His life and career inspired several films, such as Captain Blood and Morgan, the Pirate.
3
Howard Marks
(Welsh Drug Smuggler and Author of the Bestselling Autobiography, 'Mr. Nice')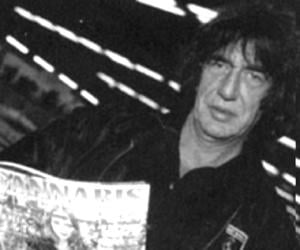 Birthdate: August 13, 1945
Sun Sign: Leo
Birthplace: Kenfig Hill, Glamorgan, Wales
Died: April 10, 2016
An Oxford alumnus, Dennis Howard Marks was an aspiring teacher before chose the world of drugs. He went from consuming cannabis to selling it, and was eventually jailed for 7 years. He used numerous pseudonyms, such as Mr. Nice and Marco Polo, and also penned a bestselling memoir.
4
Timothy Evans
(Welshman Who Was Convicted of the Murder of His Daughter)
Birthdate: November 20, 1924
Sun Sign: Scorpio
Birthplace: Merthyr Tydfil, Glamorgan, Wales
Died: March 9, 1950
In 1950, 25-year-old Timothy Evans was hanged for the murders of his wife and 14-month-old daughter in their London flat. Shockingly, the main witness, a tenant named John Christie turned out to be the real killer later. The case eventually led to the abolishment of capital punishment in the country.