1
Jay Chou
(Singer-Songwriter)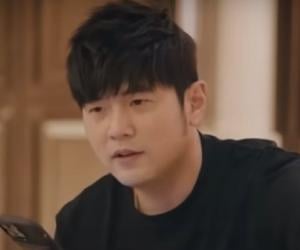 Birthdate: January 18, 1979
Sun Sign: Capricorn
Birthplace: Linkou, Taipei County, Taiwan
2
Steve Chen
(One of the Co-Founders of the Video-Sharing Website 'YouTube')
Birthdate: August 25, 1978
Sun Sign: Virgo
Birthplace: Taipei City, Taipei, Taiwan
Internet entrepreneur Steve Chen is one of the co-founders of YouTube. He also co-founded AVOS Systems and developed the app MixBit. He later sold YouTube to Google and also joined the investment firm Google Ventures. He was named one of 2011's "15 Asian Scientists To Watch" by Asian Scientist magazine.
3
Jerry Yang
(Co-Founder and Former CEO of 'Yahoo! Inc.')
Birthdate: November 6, 1968
Sun Sign: Scorpio
Birthplace: Taipei City, Taipei, Taiwan
Jerry Yang is a Taiwanese-American billionaire internet entrepreneur, computer programmer, and venture capitalist. Yang is credited with co-founding Yahoo! Inc. where he also served as the CEO from 2007 to 2009. Jerry Yang is also credited with founding a venture capital firm named AME Cloud Ventures.
4
Jensen Huang
(Entrepreneur)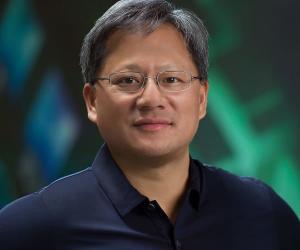 Birthdate: February 17, 1963
Sun Sign: Aquarius
Birthplace: Tainan, Taiwan
Jensen Huang is a Taiwanese-American electrical engineer and businessman. He is credited with co-founding an American multinational technology company named Nvidia Corporation where he currently serves as president and CEO. Jensen Huang is also known for his philanthropic efforts; he donated US$30 million to Stanford University and $2 million to Oneida Baptist Institute.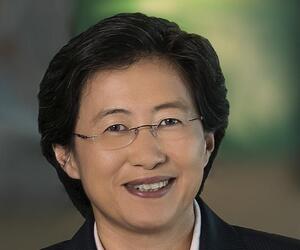 Birthdate: November 7, 1969
Sun Sign: Scorpio
Birthplace: Tainan, Taiwan
Born in Taiwan, Lisa Su, the CEO of AMD, moved to the US at age 3. Lisa eventually earned a PhD in electrical engineering from MIT. Named to the Forbes America's Self-Made Women 2020 list, she is also the first woman recipient of the IEEE Robert Noyce Medal.
6
Jolin Tsai
(Singer-songwriter)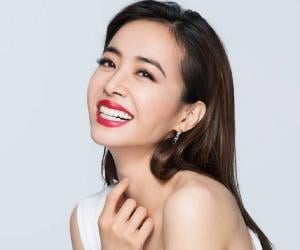 Birthdate: September 15, 1980
Sun Sign: Virgo
Birthplace: Hsinchuang, Taipei, Taiwan
Birthdate: October 8, 1950
Sun Sign: Libra
Birthplace: Banqiao District, Taiwan
Terry Gou is a Taiwanese billionaire businessman. He is the founder, chairman, and general manager of Foxconn, the world's largest contract manufacturer of electronics. Beginning his career by working odd jobs, he became an entrepreneur as a young man and opened his first factory in 1988. He is also the main owner of HMD Global, a Finnish mobile manufacturer.
Birthdate: December 3, 1961
Sun Sign: Sagittarius
Birthplace: Taipei
Kai-Fu Lee is a computer scientist, writer, and businessman. One of the Chinese internet sector's most important figures, Lee is credited with creating a website called Wǒxuéwǎng, which aims at helping young people achieve in their respective careers. Also popular on social media, Lee is one of China's most-followed micro-bloggers; he has more than 50 million followers on Sina Weibo.
9
Morris Chang
(Taiwanese-American Businessman, Former Chairman and CEO of 'Taiwan Semiconductor Manufacturing Company')
Birthdate: July 10, 1931
Sun Sign: Cancer
Birthplace: Ningbo, Chekiang, China
Though Morris Chang initially aspired to be a writer, he was discouraged by his father from pursuing writing as a career option. The Stanford and MIT alumnus became an engineer instead. The IEEE Medal of Honor winner is known for establishing the world's first silicon foundry, the Taiwan Semiconductor Manufacturing Company.
Birthdate: September 14, 1958
Sun Sign: Virgo
Birthplace: Taipei, Taiwan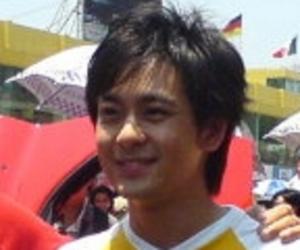 Birthdate: October 15, 1974
Sun Sign: Libra
Birthplace: Taipei, Taiwan
12
Calvin Chen
(Actor, Businessman)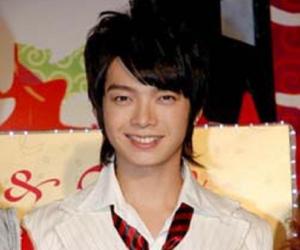 Birthdate: November 10, 1980
Sun Sign: Scorpio
Birthplace: Taipei, Taiwan
13
Will Pan
(Singer-Songwriter)
Birthdate: August 6, 1980
Sun Sign: Leo
Birthplace: West Virginia, United States
14
William Wang
(Entrepreneur, and the founder and CEO of Vizio)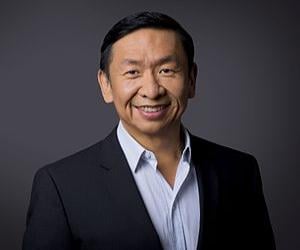 Birthplace: Taipei, Taiwan
15
Faye
(Singer, Businesswoman)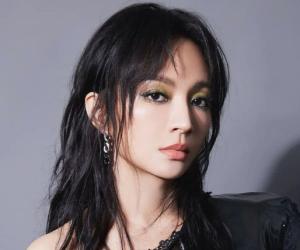 Birthdate: August 27, 1981
Sun Sign: Virgo
Birthplace: Taipei, Taiwan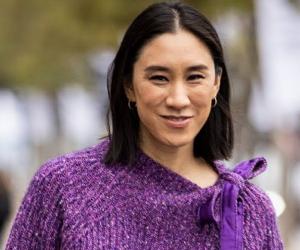 Birthdate: 1959 AD
Birthplace: Taichung, Taiwan
17
Wang Yung-ching
(Entrepreneur)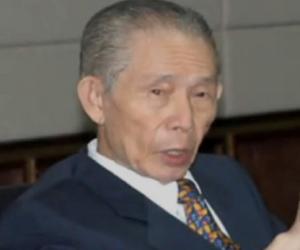 Birthdate: January 18, 1917
Sun Sign: Capricorn
Birthplace: Xindian District, Taipei, Taiwan
Died: October 15, 2008
18
Vivian Shun-wen Wu
(Taiwanese businesswoman) Birthdate: December 5, 1913
Sun Sign: Sagittarius
Birthplace: Wujin, China
Died: August 9, 2008