1
Priya Ragu
(Swiss Singer-Songwriter)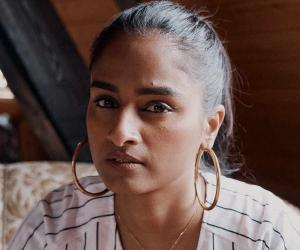 Birthdate: 1985 AD
Birthplace: Switzerland
2
Beatrice Egli
(Singer, Musician)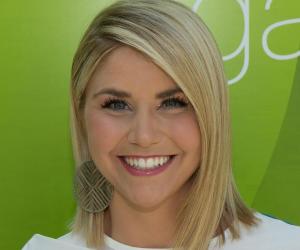 Birthdate: June 21, 1988
Sun Sign: Gemini
Birthplace: Pfäffikon, Switzerland
The winner of the German talent show Deutschland Sucht den Superstar in 2013, Swiss pop and Schlager artist Beatrice Egli had started singing at age 14. She had initially gained fame with her 2011 album Feuer und Flamme. Her Swiss chart-topping album Glücksgefühle also reached the second spot in Germany and Austria.
3
Patrick Juvet
(Model, Singer)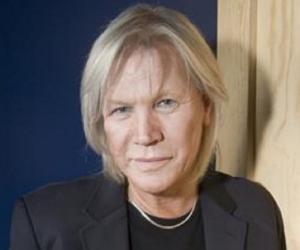 Birthdate: August 21, 1950
Sun Sign: Leo
Birthplace: Montreux, Switzerland
Died: April 1, 2021
Though Patrick Juvet had begun playing the piano at age 7, he also had a successful career as a model in Germany later. The Swiss disco singer is best remembered for his chartbusting track I Love America. Though openly bisexual, he also revealed in his memoir that he preferred men over women.
4
Stefanie Heinzmann
(Swiss Pop Singer Known for Her Debut Studio Album 'Masterplan')
Birthdate: March 10, 1989
Sun Sign: Pisces
Birthplace: Visp, Switzerland
After winning a talent search content on the show TV Total, Stefanie Heinzmann became a soul-pop sensation with award-winning hits such as My Man Is a Mean Man. She also performed as part of the rock band Bigfisch. Her debut album, Masterplan, topped music charts in Switzerland.
5
Alain Souchon
(Singer-songwriter)
Birthdate: May 27, 1944
Sun Sign: Gemini
Birthplace: Casablanca, Morocco
Widely known as the man who popularized French pop music, Alain Souchon explored both personal and political themes with his music. The 7-time Victoires de la musique award winner soared to fame with the phenomenal 1993 hit Foule sentimentale. He has also appeared in a few films.



Birthdate: August 17, 1960
Sun Sign: Leo
Birthplace: Münchenbuchsee, Switzerland
7
Paula Dalla Corte
(Singer)
Birthdate: May 21, 2001
Sun Sign: Gemini
Birthplace: Swizerland
8
Bernarda Brunović
(Singer-songwriter)
Birthdate: December 11, 1993
Sun Sign: Sagittarius
Birthplace: Dietikon, Switzerland
Swiss-Croatian singer Bernarda Brunović, also known as Bernarda Bruno, first gained fame as the runner-up on Die grosse Entscheidungs Show. She later also made it to the semi-finals of season 8 of The Voice of Germany. Known for her tracks such as Colors and Here for Love, she is signed with Scardona.