1
Infanta Leonor of Spain
(Heir Presumptive to the Throne of Spain)
Birthdate: October 31, 2005
Sun Sign: Scorpio
Birthplace: Madrid, Spain
2
Lucrezia Borgia
(Duchess Consort of Ferrara, Modena and Reggio (1505 - 1519))
Birthdate: April 18, 1480
Sun Sign: Aries
Birthplace: Subiaco, Italy
Died: June 24, 1519
Spanish-Italian noblewoman Lucrezia Borgia, daughter of Pope Alexander VI, ruled as the governor of Spoleto. She was part of many politically motivated marriages. She has been portrayed as the femme fatale in many movies and novels. Dosso Dossi's Portrait of a Youth is the only credible portrait of Lucrezia.
3
Infanta Elena, Duchess of Lugo
(First Child, Elder Daughter of King Juan Carlos I of Spain)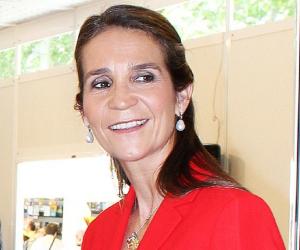 Birthdate: December 20, 1963
Sun Sign: Sagittarius
Birthplace: Madrid, Spain
4
Maria Vladimirovna, Grand Duchess of Russia
(Has been a claimant to the headship of the Imperial Family of Russia)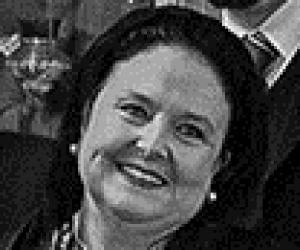 Birthdate: December 23, 1953
Sun Sign: Capricorn
Birthplace: Madrid, Spain
5
Carmen Franco, 1st Duchess of Franco
(Duchess)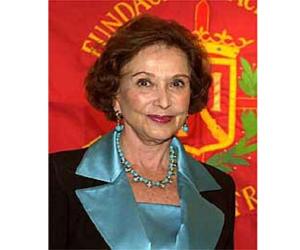 Birthdate: September 14, 1926
Sun Sign: Virgo
Birthplace: Oviedo, Spain
Died: December 29, 2017
6
Brunhilda of Austrasia
(Queen) Birthdate: 0543 AD
Birthplace: Toledo, Spain
Died: 0613 AD
Brunhilda was queen of Austrasia, which was part of Francia. The daughter of Visigothic king Athanagild, she was also one of the most powerful fighters of Merovingian age. Her conflict with Fredegund, the queen consort of Chilperic I, ended in her death by being torn apart by four horses.
7
Infanta Pilar, Duchess of Badajoz
(Elder daughter of Infante Juan, Count of Barcelona and Princess María Mercedes of the Two Sicilies)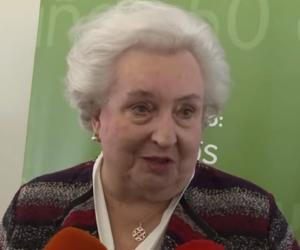 Birthdate: July 30, 1936
Sun Sign: Leo
Birthplace: Cannes, France
Died: January 8, 2020
8
María del Carmen Martínez-Bordiú y Franco
(2nd Duchess of Franco)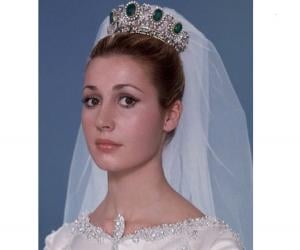 Birthdate: February 26, 1951
Sun Sign: Pisces
Birthplace: El Pardo, Spain
9
Eleanor of Toledo
(Noblewoman)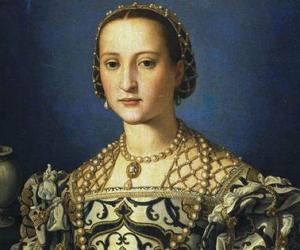 Birthdate: January 11, 1522
Sun Sign: Capricorn
Birthplace: Alba de Tormes, Spain
Died: December 17, 1562
10
Infanta Isabel, Countess of Girgenti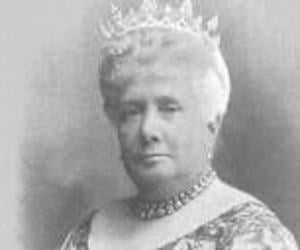 Birthdate: December 20, 1851
Sun Sign: Sagittarius
Birthplace: Royal Palace of Madrid, Madrid, Spain
Died: April 22, 1931
11
Urraca Sánchez of Pamplona
(Queen consort)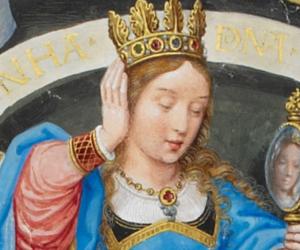 Birthplace: Pamplona, Spain
Died: June 23, 0956