1
Sandra Ortega Mera
(Spanish Heiress, Socialite, and Businesswoman)
Birthdate: July 19, 1968
Sun Sign: Cancer
Birthplace: A Coruña, Spain
2
Rosalía Mera
(Spanish Entrepreneur and Businesswoman)
Birthdate: January 28, 1944
Sun Sign: Aquarius
Birthplace: A Coruña, Galicia, Spain
Died: August 15, 2013
3
Paloma Picasso
(Known for Her Jewelry Designs for Tiffany & Co. & Daughter of Distinguished Painter Pablo Picasso)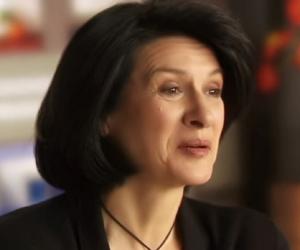 Birthdate: April 19, 1949
Sun Sign: Aries
Birthplace: Vallauris, France
Fashion and jewelry designer Paloma Picasso is best known as the daughter of legendary artists Pablo Picasso and Françoise Gilot. She began her career designing costume jewelry for Yves Saint-Laurent and later designed for Tiffany & Co. Known for her signature red lipstick, she also has her own range of perfumes.
4
Sila María Calderón
(Puerto Rican Businesswoman, Politician, and Philanthropist)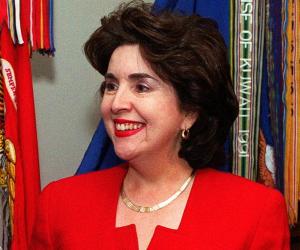 Birthdate: September 23, 1942
Sun Sign: Libra
Birthplace: San Juan, Puerto Rico
5
Rocío Monasterio
(Architect, Businesswoman)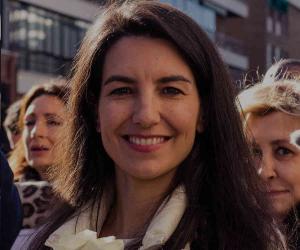 Birthdate: February 4, 1974
Sun Sign: Aquarius
Birthplace: Cienfuegos, Cuba
Rocío Monasterio is a Spanish-Cuban businesswoman, architect, and right wing politician. Monasterio is currently leading the Madrid branch of a political party called Vox and is serving as a Member of the Assembly of Madrid. An architect by training, Rocío Monasterio designed the house where she is currently living with her family.
6
Elena Ochoa Foster
(Spanish Art Curator, Publisher, and Former Professor of Psychopathology)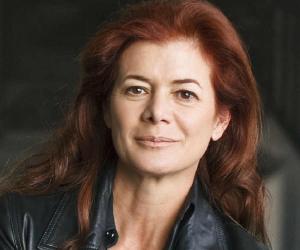 Birthdate: September 24, 1958
Sun Sign: Libra
Birthplace: Ourense, Spain
7
Elena Cué
(Spanish Businesswoman, Writer, and Art Expert)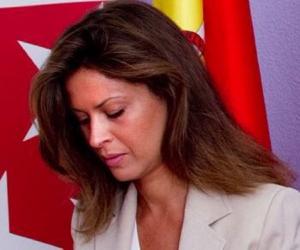 Birthdate: October 23, 1972
Sun Sign: Libra
Birthplace: Madrid, Spain