Esmé Ingham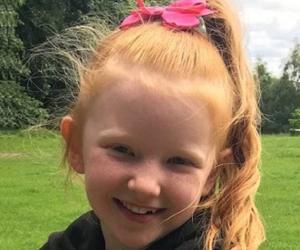 Quick Facts
Birthday: June 20, 2009
Nationality: British
Age: 9 Years
Sun Sign: Gemini
Also Known As: Esmé Alexa Jane Ingham
Born in: Leeds, England
Famous as: Daughter of Chris & Sarah
Family:
father: Chris
mother: Sarah
siblings: Isabella, Isla
City: Leeds, England
Continue Reading Below
Esmé Ingham is the daughter of English "YouTuber" couple Chris and Sarah. She is the second child of the duo and their first biological child. She features regularly on her family 'YouTube' channel, along with her older and younger sisters. Her mother is expecting Esmé's third sibling. When her primary family channel was launched, Esmé mostly featured in doll-review videos. She also appears on Ingham's second 'YouTube' channel and her sister's individual channel. Esmé owns an 'Instagram' page, too.
Recommended Lists:
Recommended Lists:
Continue Reading Below