Elise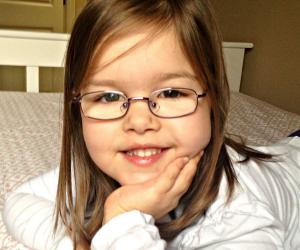 Quick Facts
Birthday: January 20, 2010
Nationality: American
Age: 9 Years
Sun Sign: Capricorn
Born in: Missouri, USA
Famous as: YouTube Star
Family:
father: Jeremy
mother: Kendra
U.S. State: Missouri
Continue Reading Below
Elise is a famous American YouTube personality, who frequently appears in the Vlogs posted by her parents, Kendra and Jeremy. They have their own channel on YouTube known as 'J House Vlogs', which is one of the most famous family YouTube channels. 'J House Vlogs' has a massive fan base and the number of its subscribers, which presently stands at more than a million, is growing rapidly by the day. Elise, being the first daughter and the second born child of Kendra and Jeremy, appeared on the channel for the first time in 2014. The channel portrays the everyday life of the family as they go about their daily chores. Elise often features along with her four siblings. Apart from showcasing their daily routine, they also throw in a few interviews, prank videos and other amusing videos from time-to-time, helping their channel to gain more viewers. The videos featuring Elise have so far been the most popular ones as they have garnered maximum number of views.
Recommended Lists:
Recommended Lists:
Continue Reading Below
Rise to Fame
Kendra started her YouTube channel in 2014 as she wanted to do something interesting in order to keep her family united. Since she was good at editing videos she came up with a plan of creating YouTube videos as it would not only involve all her family members but would also put her skills to use.

Recommended Lists:

Recommended Lists:

Most of her initial videos were about her relationship with her husband and how they were still madly in love with each other even after many years of marriage. Being a mother of five, she also made sure all her children featured in her videos from time to time.

Recommended Lists:

Recommended Lists:

In 2014, Elise appeared on the channel for the first time and gradually became one of the most loved members of the family. The inclusion of their kids turned out to be a major breakthrough for the couple as their channel became extremely famous when it started featuring the kids. It eventually gained more than a million subscribers, becoming one of the most famous family YouTube channels of America.

Some of the most viewed videos that feature Elise are 'Warning: He's Hurt' and 'TORNADO'. Some of Elise's initial videos, in which she appears to be a cute camera shy kid, have been the most loved videos of the channel.

Continue Reading Below

Personal Life & Family

Elise was born in Missouri, USA on 20 January, 2010 to Jeremy and Kendra.

Elise has four siblings – Isaac, Caleb, Janae and Laura. All of them have become small-time celebrities, thanks to their frequent appearances on their parents' YouTube channel.

Last Updated : December 21, 2017

Translate Wiki

to Spanish, French, Hindi, Portuguese

---

---

---