1
Lizbeth Rodriguez
(Mexican YouTube and Instagram Phenomenon)
Birthdate: May 22, 1994
Sun Sign: Gemini
Birthplace: Mexico
2
Nath Campos
(Mexican Instagram Star)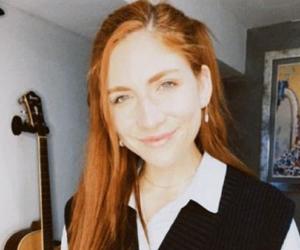 Birthdate: February 1, 1995
Sun Sign: Aquarius
Birthplace: Mexico City, Mexico
3
Jan Carlo Bautista
(Instagram Sensation)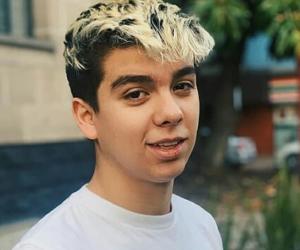 Birthdate: March 23, 2000
Sun Sign: Aries
Birthplace: Mexico City, Mexico
4
Jessica Galván
(Mexican Instagram Star)
Birthdate: January 15, 1972
Sun Sign: Capricorn
Birthplace: Mexico City, Mexico
5
Karely Ruiz
(Mexican Instagram Model)
Birthdate: October 28, 2000
Sun Sign: Scorpio
Birthplace: Monterrey, Mexico
6
Mariana Rodriguez Cantu
(Instagram Wellness Influencer)
Birthdate: August 10, 1995
Sun Sign: Leo
Birthplace: Monterrey, Mexico
7
Melanie Pavola
(Instagram Glamour and Fitness model)
Birthdate: May 24, 1991
Sun Sign: Gemini
Birthplace: Monterrey, Mexico
8
Ana Paula Saenz
(Mexican Instagram Model)
Birthdate: May 18, 1998
Sun Sign: Taurus
Birthplace: Morelia, Mexico
9
Kim Shantal
(Instagram Dancer)
Birthdate: October 30, 1995
Sun Sign: Scorpio
Birthplace: Mexico
Birthdate: July 14, 1994
Sun Sign: Cancer
Birthplace: Mexico
11
Andrés Zurita
(Mexican Instagram Star)
Birthdate: July 31, 1997
Sun Sign: Leo
Birthplace: Mexico
12
Mauricio López
(Instagram Parkour Athlete and Stuntman)
Birthdate: May 5, 1990
Sun Sign: Taurus
Birthplace: Mexico
13
Perla Parral
(Mexican Instagram Star)
Birthdate: November 1, 1988
Sun Sign: Scorpio
Birthplace: Mexico
14
Lara Campos
(Instagram Star Who Posts Fashion and Lifestyle Photos)
Birthdate: May 20, 2012
Sun Sign: Taurus
Birthplace: Mexico
15
Paola Zurita
(Instagram Star Who Posts Fitness and Healthy Living Photos and Videos)
Birthdate: December 9, 1991
Sun Sign: Sagittarius
Birthplace: Mexico
16
Sol Leon
(Instagram Model)
Birthdate: October 1, 1989
Sun Sign: Libra
Birthplace: Mexico
17
Stefanny Loaiza
(Instagram Fashion Influencer and Model)
Birthdate: February 14, 2004
Sun Sign: Aquarius
Birthplace: Mexico
18
Sofía Solares
(Instagram Model and Influencer)
Birthdate: May 30, 1994
Sun Sign: Gemini
Birthplace: Mexico
19
Andy Benavides
(Instagram Lifestyle Blogger)
Birthdate: November 13, 1986
Sun Sign: Scorpio
Birthplace: Mexico
20
Karlita Hernandez
(Mexican Instagram Star)
Birthdate: November 4, 1991
Sun Sign: Scorpio
Birthplace: Mexico
21
Yazmin Cantu
(Instagram Star)
Birthdate: July 22, 1995
Sun Sign: Cancer
Birthplace: Mexico
22
El Pilotito
(Mexican Instagram Star)
Birthdate: April 30, 2009
Sun Sign: Taurus
Birthplace: Mexico
23
Rubi Ibarra
(Instagram Singer)
Birthdate: December 26, 2001
Sun Sign: Capricorn
Birthplace: Mexico
24
Mau Hernandez Corona
(Instagram Star)
Birthdate: February 23, 1996
Sun Sign: Pisces
Birthplace: Mexico
25
Andii Ibarra
(Mexican Instagram Star)
Birthdate: August 14, 1996
Sun Sign: Leo
Birthplace: Mexico
26
Armando Ubeda
(Mexican Instagram Star)
Birthdate: August 19, 1991
Sun Sign: Leo
Birthplace: Mexico
27
Daisy Trinidad
(Former Instagram Star)
Birthdate: January 28, 1997
Sun Sign: Aquarius
Birthplace: Mexicali, Baja California, Mexico
28
Reno Rojas
(Instagram Star)
Birthdate: March 12, 1999
Sun Sign: Pisces
Birthplace: Mexico
29
Lluvia Carrillo
(Mexican Instagram Model)
Birthdate: April 12, 1994
Sun Sign: Aries
Birthplace: Mexico
30
Dania Mendez
(Mexican Instagram Star)
Birthdate: February 6, 1992
Sun Sign: Aquarius
Birthplace: Mexico
31
Alex Cervantes
(Mexican Instagram Star)
Birthdate: August 14, 1996
Sun Sign: Leo
Birthplace: Mexico
32
Yajana Cano
(Selfie-taking Sensation on Instagram)
Birthdate: May 5, 2002
Sun Sign: Taurus
Birthplace: Mexico
33
Keilyn Vallenilla
(Instagram Model)
Birthdate: February 28, 1999
Sun Sign: Pisces
Birthplace: Venezuela
34
Ary Tenorio
(Verified Instagram Model)
Birthdate: July 27, 1994
Sun Sign: Leo
Birthplace: Venezuela
35
Yurgenis Aular
(Instagram Dancer and Model)
Birthdate: March 7, 1998
Sun Sign: Pisces
Birthplace: Venezuela
36
Maya Nazor
(Instagram Model and Lifestyle Blogger)
Birthdate: January 5, 1999
Sun Sign: Capricorn
Birthplace: Cuernavaca, Mexico
37
Kunno
(Mexican YouTuber and TikTok Star)
Birthdate: May 8, 2000
Sun Sign: Taurus
Birthplace: Monterrey, Mexico
Kunno is a Mexican social media personality and musical artist. He is best known for posting his music videos on platforms like YouTube and TikTok. Kunno enjoys massive fan following on Instagram and TikTok, where he has millions of followers. Some of his well-known songs include Hoy Te Toca, Tal Vez No, and Qué Perra Soy.
Birthdate: July 8, 2000
Sun Sign: Cancer
Birthplace: Rockford, Illinois
39
Karla Espinosa Gallardo
(Mexican Instagram Star)
Birthdate: June 15, 1997
Sun Sign: Gemini
Birthplace: Mexico
Birthdate: January 23, 1996
Sun Sign: Aquarius
Birthplace: Mexico
Ivana Santacruz is an Instagram star best known for posting pictures and videos related to fitness, dance, and fashion. She achieved immense popularity when she started posting videos that intended to make the fitness routine look like a fun activity with the help of dance. She has also launched her own fitness and dance program called Sweat & Dance.