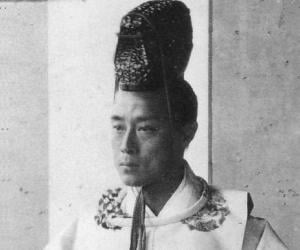 .
Famous As: Photographer, Shogun
Birthdate: October 28, 1837
Sun Sign: Scorpio
Birthplace: Mito
Died: November 22, 1913
Tokugawa Yoshinobu was the 15th and last shōgun of the Tokugawa shogunate of Japan. During his tenure, he aimed to reform the shogunate but was largely unsuccessful. He resigned in 1867 and went into retirement, choosing to lead a private life away from the public eye. He had multiple hobbies, including photography, oil painting, archery, hunting, and cycling.