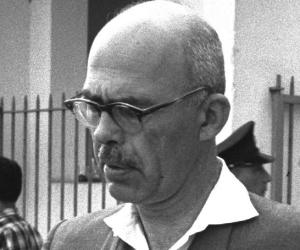 Birthdate: October 9, 1912
Sun Sign: Libra
Birthplace: Vienna, Austria
Died: May 1, 1966
Birthdate: May 23, 1970
Sun Sign: Gemini
Birthplace: Herzliya
Yigal Amir is an Israeli murderer and right-wing extremist. He assassinated Yitzhak Rabin who was serving as the prime minister of Israel at the time of his murder. He is currently serving his life sentence at a prison in Israel. Yigal Amir's life inspired a documentary film titled Beyond the Fear which was premiered on July 8, 2015, in Jerusalem. Birthdate: 1969 AD
Birthplace: Rishon Lezion, Israel
4
Fatima Bernawi
(The First Woman from Palestine to Have Organized a Paramilitary Operation During the Israeli-Palestinian Conflict)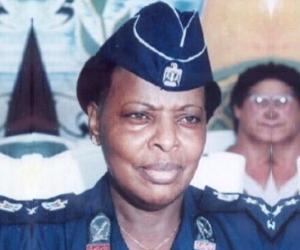 Birthdate: 1939 AD
Birthplace: Jerusalem, Mandate for Palestine
Fatima Bernawi was an Afro-Palestinian militant who took active part in the Palestinian Freedom Movement. She was the first woman from Palestine to have organized a paramilitary operation during the Israeli–Palestinian conflict; Fatima Bernawi organized a terrorist attack in an Israeli movie theater in 1967.
5
Rasmea Odeh
(Associate director of the Arab American Action Network, Chicago, Illinois)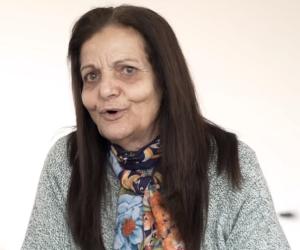 Birthdate: 1947 AD
Birthplace: Lifta, British Mandate Palestine