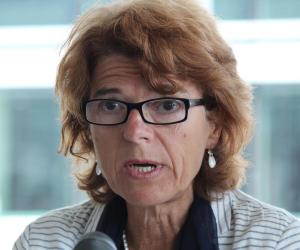 Birthdate: 1952
Sun Sign: Cancer
Birthplace: Athens, Greece
2
Andreas Papandreou
(Prime minister of Greece from 1981 to 1989 and from 1993 to 1996)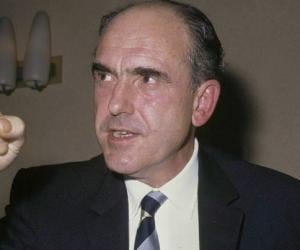 Birthdate: February 5, 1919
Sun Sign: Aquarius
Birthplace: Chios, Greece
Died: June 23, 1996
Andreas Papandreou was a Greek politician and economist. An influential political figure, Papandreou is credited with founding PASOK, a political party which he led between 1974 and 1996. Andreas Papandreou also served as the Prime Minister of Greece on two occasions. He is also remembered for popularizing turtleneck sweaters among his political supporters, causing an uproar among his political foes.
3
Georgios Papandreou
(Politician, Economist, Diplomat, Lawyer)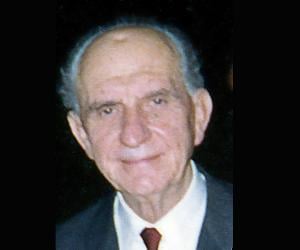 Birthdate: February 13, 1888
Sun Sign: Aquarius
Birthplace: Kalentzi
Died: November 1, 1968
Georgios Papandreou was a Greek politician who served as the Prime Minister of Greece on three occasions between 1944 and 1965. Papandreou, whose illustrious political career spanned over 50 years, is also credited with founding the Papandreou political dynasty. Georgios Papandreou was also counted among the best orators in Greece.
4
Cornelius Castoriadis
(Greek-French Philosopher and Social Critic Known for Co-founding the Group 'Socialisme ou Barbarie')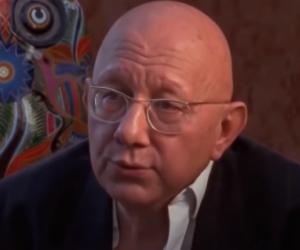 Birthdate: March 11, 1922
Sun Sign: Pisces
Birthplace: Istanbul, Turkey
Died: December 26, 1997
Cornelius Castoriadis was a Greek-French philosopher, economist, social critic, and psychoanalyst. He is known as a co-founder of the Socialisme ou Barbarie group. An influential author in both academic and activist circles, he was the author of The Imaginary Institution of Society. Later in life, he joined the faculty of the École des Hautes Études en Sciences Sociales (EHESS).
5
Lucas Papademos
(Economist, Politician, University teacher, Banker)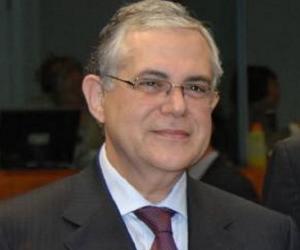 Birthdate: October 11, 1947
Sun Sign: Libra
Birthplace: Athens
Lucas Papademos is a Greek economist and politician who served as the Governor of the Bank of Greece from 1994 to 2002. From 2002 to 2010, he served as Vice-President of the European Central Bank. An influential figure, Lucas Papademos also served as the Prime Minister of Greece from 2011 to 2012.