Susan Sontag Filmography
Susan Sontag was an American writer, filmmaker, philosopher, teacher, and political activist who is best known for writing essays about movies, film directors and various film genres. She is also a filmmaker with a short filmography of four films which she wrote and directed.
The first two Susan Sontag movies, 'Duett för kannibaler (Duet for Cannibals)' (1969) and 'Broder Carl (Brother Carl)' (1971), were shot and produced in Sweden and had recognizable influences of celebrated Swedish director Ingmar Bergman's reflections about the impossibility of human communication. The two films received positive and mixed reviews respectively.
Her next work, 'Promised Lands' (1974), is a documentary about the Israel and Palestine situation which managed to create outrage among both the pro-Israelis and the pro-Palestinians. Her final work, 'Letter from Venice' (1983), provides a mental tour through a hallucinatory Venice of couple on the verge of breaking up.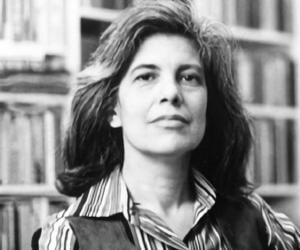 FIRST MOVIE
Screen Test #1 (1965)
BEST MOVIE
Letter from Venice (1983)
WORST MOVIE
Brother Carl (1971)
Susan Sontag Movies List: Best To Worst
Letter from Venice
(1983)
Star Cast:
Claudio Cassinelli, Lucinda Childs
Duet for Cannibals
(1969)
Star Cast:
Lars Ekborg, Gösta Ekman, Adriana Asti, Agneta Ekmanner, Britta Brunius
Director:
Andy Warhol, Ronald Tavel
Star Cast:
Mario Montez, Mary Woronov, Salvador Dalí, Henry Geldzahler
Star Cast:
Geneviève Page, Gunnel Lindblom, Laurent Terzieff, Keve Hjelm, Torsten Wahlund