Birthdate: January 12, 1999
Sun Sign: Capricorn
Birthplace: United States
Birthdate: November 9, 1991
Sun Sign: Scorpio
Birthplace: Illinois
Birthdate: December 18, 1996
Sun Sign: Sagittarius
Birthplace: United States of America
Birthdate: November 1, 1999
Sun Sign: Scorpio
Birthplace: United States
Birthdate: June 23, 1994
Sun Sign: Cancer
Birthplace: Boston, Massachusetts



6
HeyItsBreee
(Trinidadian YouTube Star)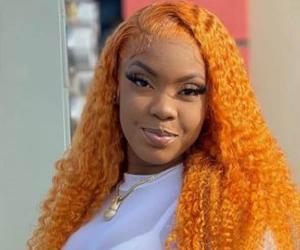 Birthdate: May 9, 2003
Sun Sign: Taurus
Birthplace: Trinidad And Tobago
7
Uwani Aliyu
(YouTube Star)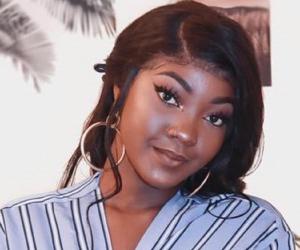 Birthdate: July 10, 1996
Sun Sign: Cancer
Birthplace: Nigeria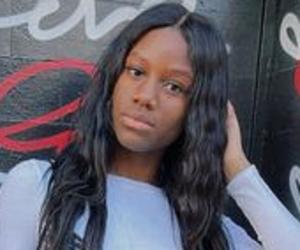 Birthdate: August 23, 2003
Sun Sign: Virgo
Birthplace: Nigeria
9
Melly Sánchez
(Make-up Artist, and Beauty Influencer)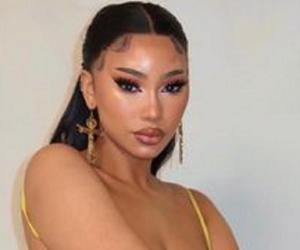 Birthdate: December 9, 1993
Sun Sign: Sagittarius
Birthplace: Dominican Republic
Dominican Republican by birth, Instagram star, YouTuber, make-up artist, and beauty influencer Melly Sánchez is now based in New York. She has preciously worked for Bloomingdales and is now known for her short-form make-up tutorials, such as summer look transformations, apart from vlogs and hauls.
10
SunKissAlba
(Instagram Star)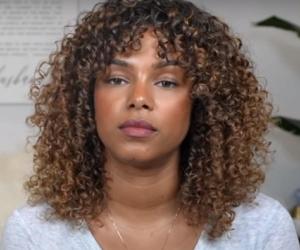 Birthdate: February 22, 1988
Sun Sign: Pisces
Birthplace: Dominican Republic
Born in the Dominican Republic, Instagram star and YouTuber SunKissAlba is a beauty, fashion, and health blogger/vlogger. She has also modeled for brands such as Abercrombie & Fitch. She once revealed that following her son's autism diagnosis, she opted for a clean and healthy lifestyle.
Birthdate: January 23, 1991
Sun Sign: Aquarius
Birthplace: Lagos, Nigeria
12
Adanna Madueke
(YouTube Star)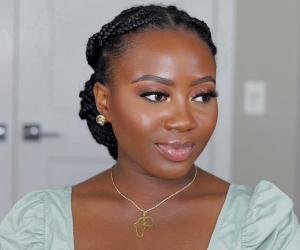 Birthdate: July 30, 1997
Sun Sign: Leo
Birthplace: Port Harcourt, Nigeria
YouTuber and beauty influencer Adanna Madueke was 17 when she moved from her native country, Nigeria, to Canada. As advocate for natural beauty, she shows how to style natural African hair through her tutorials, as she believes Black women with natural hair lack proper representation in media.
13
Laila-Jean Washington
(YouTube Star)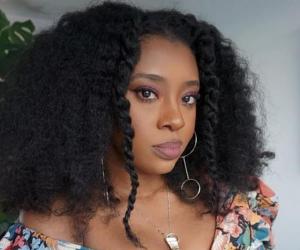 Birthdate: February 7, 1989
Sun Sign: Aquarius
Birthplace: Ghana
14
Shalom Blac
(YouTube Star)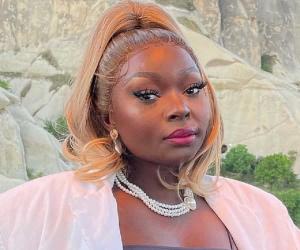 Birthdate: October 27, 1995
Sun Sign: Scorpio
Birthplace: Nigeria
15
Chloe Kitembo
(YouTube Vlogger on African beauty)
Birthdate: May 6, 1995
Sun Sign: Taurus
Birthplace: Belgium
16
Zoe Foster
(YouTube Lifestyle, Beauty, and Haircare Content Creator)
Birthdate: November 27, 1999
Sun Sign: Sagittarius
Birthplace: Belgium
17
Thandi Gama
(South African YouTube Beauty Personality)
Birthdate: July 10, 1992
Sun Sign: Cancer
Birthplace: South Africa
18
HeyItsDovanieee
(YouTube Beauty Vlogger)
Birthdate: May 1, 2004
Sun Sign: Taurus
Birthplace: Haiti