1
Tom Verlaine
(Guitarist, Singer, Singer-songwriter, Songwriter)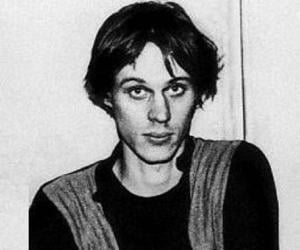 Birthdate: December 13, 1949
Sun Sign: Sagittarius
Birthplace: Morristown
2
Waldemar Januszczak
(Journalist)
Birthdate: January 12, 1954
Sun Sign: Capricorn
Birthplace: Basingstoke
3
Frederick R. Koch
(Former philanthropist, Founder of Koch Industries)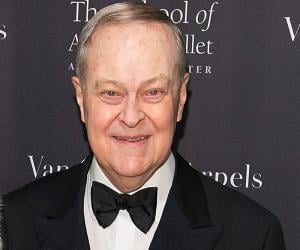 Birthdate: August 26, 1933
Sun Sign: Virgo
Birthplace: Wichita, Kansas, United States
Died: February 12, 2020
4
Brian Sewell
(journalist, autobiographer, art critic, art historian)
Birthdate: June 15, 1931
Sun Sign: Gemini
Birthplace: London
Died: September 19, 2015
5
Lina Lazaar
(Art critic, Writer)
Birthdate: 1983 AD
Birthplace: Riyadh, Saudi Arabia
6
Mimi Gardner Gates
(curator)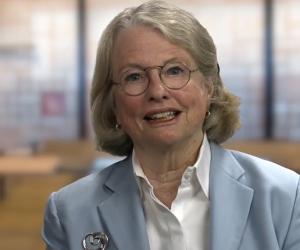 7
Jerry Saltz
(Senior Art Critic and Columnist for New York Magazine)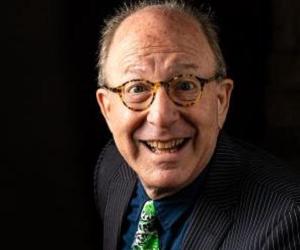 Birthdate: February 19, 1951
Sun Sign: Pisces
Birthplace: Oak Park, Illinois, United States
8
Larry Gagosian
(Art collector)
Birthdate: April 19, 1945
Sun Sign: Aries
Birthplace: Los Angeles
9
Michael Fried
(Art critic, Art historian, Historian, University teacher, Journalist)
Birthdate: April 12, 1939
Sun Sign: Aries
Birthplace: New York City
10
Hal Foster
(art historian, university teacher, journalist)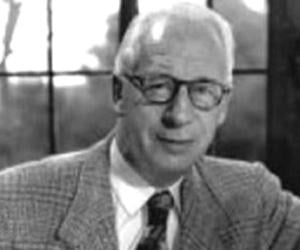 Birthdate: August 13, 1955
Sun Sign: Leo
Birthplace: Seattle
Birthdate: April 14, 1937
Sun Sign: Aries
Birthplace: New York, New York, United States
Birthdate: March 19, 1947
Sun Sign: Pisces
Birthplace: Berlin, Germany
13
Nicolas Bourriaud
(Curator)
Birthdate: April 13, 1965
Sun Sign: Aries
Birthplace: Niort, France
14
Okwui Enwezor
(Nigerian Writer, Poet, Art Critic, Curator, and Educator.)
Birthdate: October 23, 1963
Sun Sign: Libra
Birthplace: Calabar, Nigeria
Died: March 15, 2019
Okwui Enwezor was a Nigerian writer, poet, art critic, curator, and educator. Enwezor, who specialized in art history, was honored with the Frank Jewett Mather Award in 2006. In 2014, Okwui Enwezor was mentioned in ArtReview magazine's 100 most powerful people of the art world list.
15
Coosje van Bruggen
(Sculptor)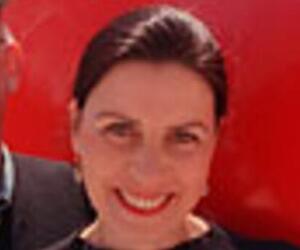 Birthdate: June 6, 1942
Sun Sign: Gemini
Birthplace: Groningen, Netherlands
Died: January 10, 2009
Dutch-American sculptor Coosje van Bruggen is best known for her collaborations with her sculptor husband, Claes Oldenburg. Their works include Shuttlecocks at the Donald J. Hall Sculpture Park and Flashlight at the University of Nevada. She has also penned several books and been a sculpture critic at Yale University.
16
Dave Hickey
(Critic, Journalist)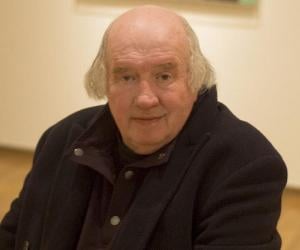 Birthdate: December 5, 1940
Sun Sign: Sagittarius
Birthplace: Fort Worth
17
Maurice Berger
(Historian)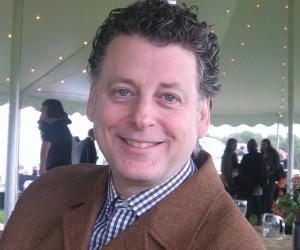 Birthdate: May 22, 1956
Sun Sign: Gemini
Birthplace: New York, New York, United States
Died: March 23, 2020
Birthdate: June 24, 1936
Sun Sign: Cancer
Birthplace: Haman, South Korea
19
Hilton Kramer
(Art Critic)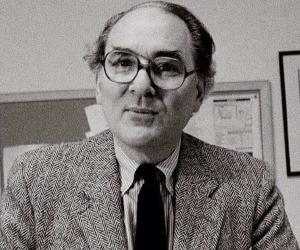 Birthdate: March 25, 1928
Sun Sign: Aries
Birthplace: Gloucester, Massachusetts, United States
Died: March 27, 2012
20
Germano Celant
(Art historian)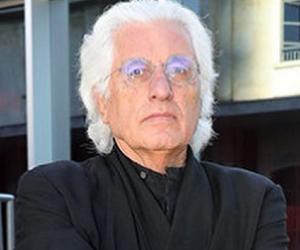 Birthdate: September 11, 1940
Sun Sign: Virgo
Birthplace: Genoa, Italy
Died: April 29, 2020
An influential art historian, critic, and curator, Germano Celant is known for coining the term, Arte Povera to describe the radically economical art of some post WWII Italian artists. Beginning his career with Geneva based art magazine Marcatrè, he eventually become the curator of New York's Guggenheim museum and Director of Milan's Prada Foundation, concurrently authoring many books on art.
21
Irving Sandler
(Art critic)
Birthdate: July 22, 1925
Sun Sign: Cancer
Birthplace: New York, New York, United States
Died: June 2, 2018
Birthdate: March 26, 1935
Sun Sign: Aries
Birthplace: New York City, New York, United States
23
Iwona Blazwick
(Art critic known for Director of the Whitechapel Art Gallery since 2001)
Birthdate: October 14, 1955
Sun Sign: Libra
Birthplace: United Kingdom
24
Luis Camnitzer
(Artist-curator)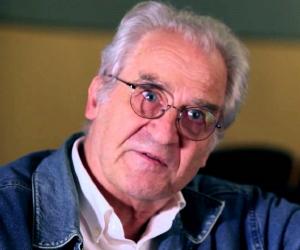 Birthdate: November 6, 1937
Sun Sign: Scorpio
Birthplace: Lübeck, Germany
Birthdate: August 11, 1927
Sun Sign: Leo
Birthplace: Brooklyn, New York, United States
Died: January 22, 2006
Birthdate: January 4, 1962
Sun Sign: Capricorn
Birthplace: Lausanne, Switzerland
27
Virginia Pérez-Ratton
(Artist)
Birthdate: September 16, 1950
Sun Sign: Virgo
Birthplace: San José, Costa Rica
Died: October 6, 2010
28
Rosina Cazali
(Art critic, Art curators)
Birthdate: 1960 AD
Birthplace: Guatemala