Benjamin Graham
Quick Facts
Economist, Investor
8th May, 1894
82
London, England
Estey
21 September 1976
Aix-en-Provence, France
More Facts
Columbia Business School, Graham-Newman Partnership
Benjamin Graham is known to have grown the seeds of investment in America's Wall Street. Graham was a great economist who introduced the present day security analysis. Being the founder of value investing Graham paved the way for a new era of economical strategy setting and planning which were carried forward by his students like Warren Buffett, Mario Gabelli, John Neff, Michael Price, and John Bogle and many others. Graham's books 'Security Analysis' and 'The Intelligent Investor' are regarded as immortal references for financial and economical experts, strategists and enthusiasts. Graham's books have been referred to by many economy proponents to help writing several other similar books. Even to the present day Graham's ideas and economical approaches are religiously followed and retained. According to Warren Buffet Graham was a sheer genius who was much like a father to Warren Buffet and many other disciples to whom he imparted his great knowledge and brilliance in order for them to make path breaking contributions after him.
Benjamin Graham Childhood
Benjamin Graham was born on 8 May 1894 in London, England to Jewish parents. He was just 1 year old when his family migrated to New York City. Graham is known to have excelled in his studies only after his father had died. Graham and his family had experienced poverty which led him to become a good student.
Education
Graham did his graduation from Columbia University being awarded with the Salutatorian title which was awarded to the second highest graduate of the entire graduating class in the United States of the time. He was 20 when he completed his graduation. He was invited to join as an instructor in English, Mathematics, and Philosophy but he refused the recruitment offers to become a part of Wall Street. Graham took up a job there and with time found a successful Graham-Newman Partnership.
Career
Graham wrote his first book, 'Security Analysis' with David Dodd which was published in 1934. This book discussed about the right nature of an investor who would be able to evaluate a company roughly from an assessment of all its financial statements and would make just purchases in order to gain satisfactory returns without having a danger of financial losses. This book went on to become a 'bible' for serious investors. Warren Buffet who is a renowned American investor and a multi-billion dollar industrialist was Graham's student and a great follower of the Graham and Dodd's multiple market examples. Buffet made most of his money by methodically and rationally implementing the dogmas of Graham and Dodd's book.
Graham published 'The Intelligent Investor' in 1949 which was equally path breaking as Security Analysis was. 'The Intelligent Investor' is a widely acclaimed book on value investing, an investment approach. Graham began teaching (most of his teachings were later published in the Investor book) on value investing at Columbia Business School in 1928 and ideas and theories about value investing got subsequently refined with David Dodd's help in 'The Intelligent Investor'. Both the books created equal tremor in the financial world. According to Warren Buffet 'The Intelligent Investor' is "the best book about investing ever written". In this book as well as in his 'Security Analysis' Graham's ingenious inspiration was drawn for a stock market participant who would be needed to distinguish between investment and speculation. Graham made the world see clearly about investment and speculation. To put it more aptly Graham changed the stock market scenario and revolutionized investment earning. In 'Security Analysis' he wrote "An investment operation is one which, upon thorough analysis, promises safety of principal and an adequate return. Operations not meeting these requirements are speculative".
Vision
Graham was brilliant in putting across Mr. Market an imaginary person who is made to buy and sell shares in order to make people understand the risks and gaining points in investment. Graham wanted people to understand that investment should be dealt in a professional and businesslike manner. In treating investment in a businesslike manner makes investment look more intelligent. The most prominent follower and adherer of this idea laid by Graham was Warren Buffet.
Throughout his financial writing and investment career Graham remained highly critical of the greatly altered and irregular financial reporting carried out by companies and businesses which made it difficult for investors and potential investors to know the true nature of the business's finances. Graham greatly supported and was a proponent of dividend payments to shareholders. Graham never supported the fact that businesses would keep all the profits as retained earnings. Graham was very vocal in criticising financial advisors who urged people to buy stocks at any price simply because of their good prospect of sustained stock price growth. He stated that a good financial management was all about good analysis of a business's actual financial condition. Graham had stated these ideas when there was nobody to educate the world on these lines of investment and funds. His ideas find relevance in present day's investment platforms and today's stock market perspective. Such was the genius of this man who made people view financial earning, stocks and investment planning in a wide angle view with a hawk eyed vision.
Personal Life
Graham is known (according to Warren Buffet's biography, 'The Snowball: Warren Buffett and the Business of Life') to have had an affair with his deceased son's girlfriend Marie Louise Amingues. Graham often travelled to France to make frequent visits to her. Graham separated from his wife Estey who lived with him in New York in the later years. Graham had proposed to live in New York for six months and France for six months to which Estey did not comply. On the other hand Marie had no problem in living with Benjamin Graham without getting into marriage with him. Throughout his life Graham never officially divorced his wife Estey.
Books Written
Graham had written great many books. Most of them are regarded as financial handbooks and as 'bibles' by investors and the financial world. Some of the notable books written by Benjamin Graham are given here:
Security Analysis written in 1934
The Intelligent Investor published in 1949
Storage and Stability: A Modern Ever-normal Granary published in 1937
The Interpretation of Financial Statements
World Commodities and World Currency published 1944
Benjamin Graham, the memoirs of the dean of Wall Street
Death
Benjamin Graham died on 21 September 1976 at the age of 82.
BENJAMIN GRAHAM TIMELINE
1894
:
– He was born on 8 May in London, England
1928
:
– He started teaching at Columbia Business School
1934
:
His first book, 'Security Analysis' with David Dodd got published
1937
:
- Storage and StabilityA Modern Ever-normal was published
1944
:
– 'World Commodities and World Currency' was published
1949
:
Graham published 'The Intelligent Investor'
1976
:
Graham died on 21 September
Translate Wiki
to Spanish, French, Hindi, Portuguese
Article Title
- Benjamin Graham Biography
Author
- Editors @ TheFamousPeople.com
Website Name
- TheFamousPeople.com
URL
Last Updated
- June 04, 2013
Pictures of Benjamin Graham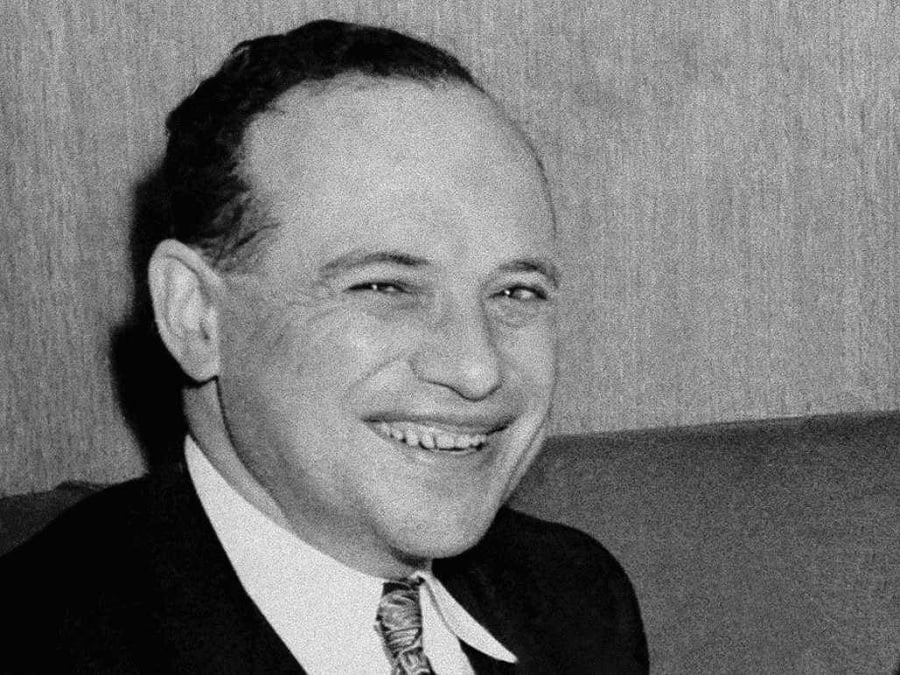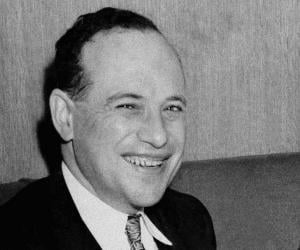 Image Credit
http://www.businessinsider.in/Legendary-Finance-Professor-Ben-Graham-Revealed-The-Problem-With-Earnings-Announcements-Decades-Ago/articleshow/45129015.cms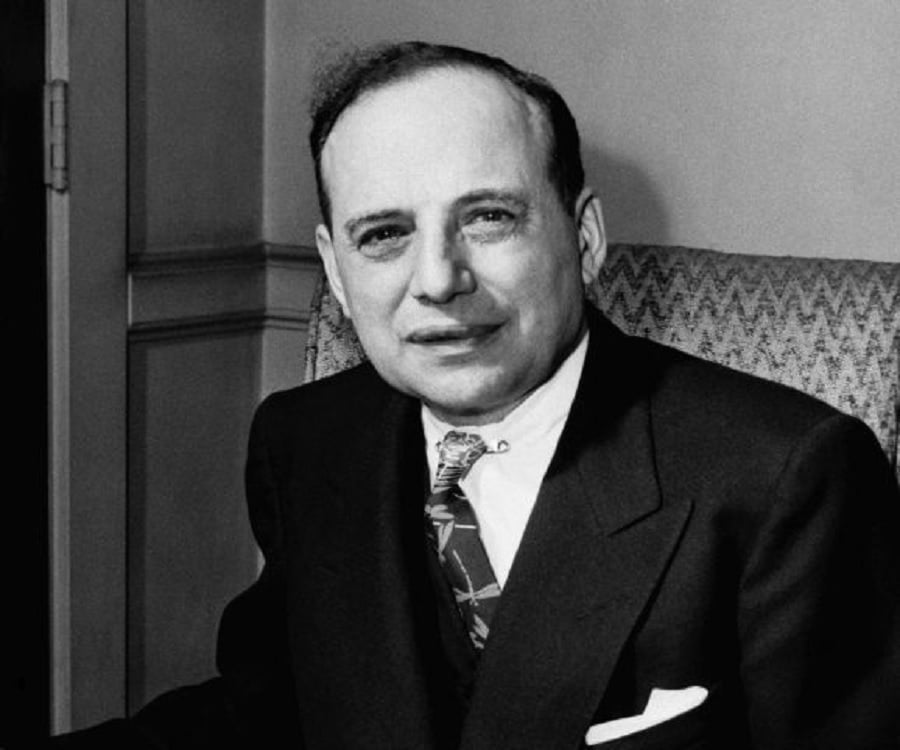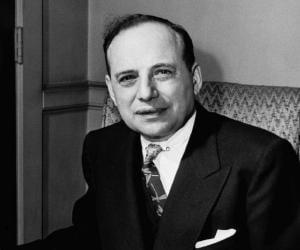 Image Credit
http://www.telegraph.co.uk/finance/personalfinance/investing/10729828/Isa-ideas-How-to-invest-like...Benjamin-Graham.html
Previous
Next
Quotes By Benjamin Graham